Updated on June 25th, 2022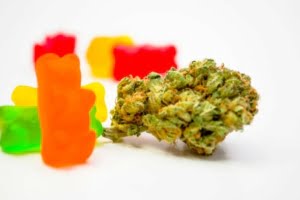 THC gummies combine the best things that the snack and cannabis worlds have to offer. Most people love candy, so taking that product and turning it into a cannabis edible seems like an obvious idea. Today, these kinds of sweets are all over dispensary shelves and online outlets in Canada – a testimony to their success.
The truth is that if there is a conventional candy, a cannabis variety exists. Best of all, the ingredients are safe and so basic that people can make them at home with a moderate amount of skill and customize the items to their tastes.
If anyone wants to avoid smoking and is looking to expand their horizons beyond simple pot brownies or other pastry edibles, gummies are a great place to start.
The THC (read delta-9 THC) gummies have now adopted a new gummy brother, D8 gummies. D8 stands for delta 8 tetrahydrocannabinol.
iDWeeds does NOT sell CBD/THC (Cannabis) merchandise. We compare products from trusted brands based on potency, value, and consumer satisfaction. As CBD and THC demand creates a flood of shady scam sites, our mission is to prevent dissatisfaction and keep you from consuming a low-quality, contaminated product.
When you order from one of these links, we may receive some compensation. Nonetheless, our reviews are honest, fact-based, and verifiable, thanks to our transparent testing procedure. See our full notice.
THC Gummy Shop Catalog – United States
Eaze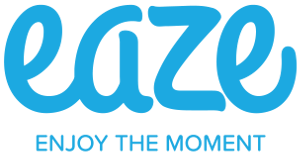 Same Day Delivery throughout Los Angeles and Orange County California
Flowers, Concentrates, Edibles, Carts & more
Splitbud

Same Day Delivery in California
Flowers, Concentrates, Edibles, Carts & more
Use code WELCOME25 for $25 off your first order of $100 or more
Spending less? Get $10 off with code WELCOME10
Moxie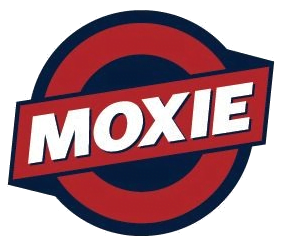 Same Day Delivery throughout Los Angeles and Orange County California
Flowers, Concentrates, Edibles, Carts & more
Save 20% with Coupon Code: "M420"
Get My Medical Marijuana Card Online
Get my MMJ card
How to order your MMJ Card online in just three simple steps?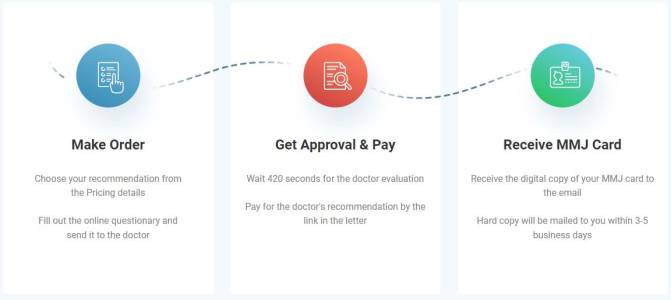 THC Gummy Shop Catalog – Canada
Herb Approach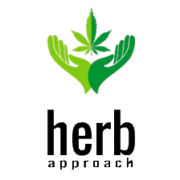 Mail Order Cannabis
Canada
Flowers, Concentrates, Edibles, Topicals, Mushrooms, CBD
Buy My Weed Online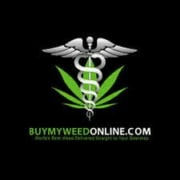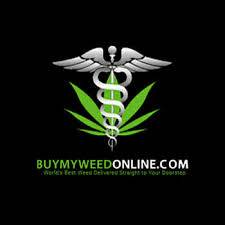 Online Marijuana Dispensary
Canada
Flowers, Concentrates, Edibles, Vapes, Topicals, CBD
What are THC Gummies?
THC gummies are regular chewy candy (such as gummy worms, bears, etc.) infused with marijuana. Users eat it as they would with any traditional candy, experiencing a high comparable to other edible extracts.
They are a nice alternative for THC capsules.
We measure the THC content in milligrams (mg), allowing people to dose the product with relative accuracy. In terms of potency, they are derived directly from dry herb.
These do not contain the same massive amounts of THC found in concentrates like THC wax, THC dabs, or THC isolate, or THC crystals. Gummies' pleasant flavor and moderate to light potency make them an excellent choice for beginners.
Don't have a medical marijuana card? You can still buy weed online in Canada; no card is required. You have to be Canadian, though; in the United States, online sales are still not allowed.
But it would be best if you were careful; there are so many scam sites around. If you search the internet, you'll quickly find dozens of mail-order marijuana sites.
But our reliable CanadianMOMs list is relatively short but proven trustworthy with top THC products. Some of them even sell cannabis for dogs.
Production
The production process behind cannabis gummies is relatively simple. First, manufacturers grind the dry herb and heat it to turn the inert THC-A into its psychoactive form, THC. This process is known as "decarboxylation," the same method vaporizers use to convert the THC in dry herb into an inhalable vapor.
The next step is to extract the active THC into cannabis tincture.  At this point, they place the decarboxylated herb into a "carrier". The carrier holds the THC so that you may consume it in a digestible format.
The carrier in question needs to be a fatty substance, such as butter or oil, for the cannabinoids and terpenes to bind to the mixture. How to use CBD tincture is no different than using cannabis tincture.
Coconut oil is a popular carrier for cannabis oils. It is probably the best edible oil for the job; however, other companies may use medium-chain triglycerides (MCT), which are flavorless and extremely high quality. It is often used for THC drops.
Those who wish to cook these at home can purchase MCT oil online or at certain health food stores. You can also buy THC oil online these days.
While the specific steps vary depending on the recipe, producers combine conventional candy ingredients with small tincture amounts. They then place them in molds and let the gummies cool. Once complete, you get innocent-looking candies infused with safe, clean THC.
Effects of THC Gummies
THC gummies are cannabis edibles. Consequently, they behave the same way when ingested. Because edibles appeal to recreational and medical users, they are a great way to get high or relieve symptoms without the "hempy" taste some people dislike.
Onset
For those without experience with edibles, one of the biggest questions is, "how long do they take to act?" Unfortunately, there is no exact answer. Unlike smoking cannabis flower, which sends the THC directly into the bloodstream through the lungs (same for THC vape), gummies, and other edibles you need to digest.
A lot of factors determine how soon users feel the effects. The time can range from as little as 30 minutes to as long as four hours. A significant variable is stomach content. Due to nanotechnology, THC water acts faster, despite being an edible too.
When it comes to digestion and its effects, edibles are a lot like alcohol. Drinking on an empty stomach leads to quick intoxication while consuming alcohol with food delays or suppresses it. The same applies to THC gummies.
Without food or liquids in the way, the stomach quickly processes and digests the gummies, sending them to the digestive tract and, ultimately, the bloodstream; however, when taken right before, during, or immediately after eating, expect to wait quite a while.
Duration
Although slower to act, gummies (and other edibles) tend to provide a steadier, longer-lasting high than their dry herb counterparts. Depending on the THC content and amount consumed, the high could also be more potent.
Find out what you can do with vaped weed and what the best dry herb vape temperature is and how you can adjust the effects by regulating the temperature.
This is something that you should always take into consideration. A more extended high means that users are effectively stuck if they overeat.
How to Use THC Gummies
On the surface, this topic seems silly to even address, but there is more to eating THC gummies than merely chewing and swallowing. With typical candy, the biggest concern with overeating is a tummy ache.
ON THE OTHER HAND, add THC into the mix, and we now have to strike a careful balance to avoid taking too much or too little.
Edibles Dosage
The answer to this question all boils down to dosage. Like any medication, too little will fail to address the symptoms (or desired recreational effects).
Too much will result in complications, such as powerful, unpleasant side effects. Our edibles dosage chart can guide you to keep your dosages in line.
This problem does not exist with THC skin care, for skin issues or local pain, for example.
Fortunately, it is impossible to overdose on THC fatally, but being too high is far from fun. Add that to the fact that edibles' effects tend to drag longer compared to dry herb, and we can see why edibles and cannabis oil dosage are critical.
You don't have to be that strict with CBD edibles dosage, as it poses no risk of impairment. Naturally, we have reviewed the best CBD edibles as well, if you're having trouble finding a reliable company. Cheap isn't always good.
As we mentioned earlier, things like stomach contents can delay the onset of effects. Regardless, this is no reason to eat a larger amount. While it may take longer to hit, food does not dilute THC.
Commercially produced gummies are well-portioned. Distributors design the batches so that each piece contains a fixed amount of THC. In turn, the packaging labels should always reflect this. There are even medical gummies with THC and CBD for cancer and other conditions.
New Users
Those who have no experience with edibles – or cannabis in general – should always start with a lower dose than more seasoned veterans. The question here is, "how much?"
Again, this all depends on the number of milligrams per piece. Start with the lowest THC concentration available. Interestingly enough, this varies from state to state.
In Colorado, for instance, a recreational dose is considered to be 10 mg, so this is the minimum amount found in a single piece. Oregon, on the other hand, offers a minimum of 5 mg.
According to Dr. Margaret Gedde – a Colorado physician who works with cannabis patients – 5 mg is a good starting dose for newcomers. In a state where 10 mg is the norm, users can simply cut the gummy in half.
Of course, this is not a precise way to dose, as users will have to "eyeball" it. Still, it at least prevents inexperienced people from consuming too much.
Experienced Users
The route for cannabis connoisseurs is a little bit murky. Some people smoke cannabis for years and are used to doses of 20-30% THC at a given time. Others may also use concentrates, which can range from 60-99.9% purity, depending on the type of product.
According to Colorado budtender, Josh Hawkes, 10 mg is an appropriate start for those who used cannabis in the past. Conveniently, this happens to be the minimum concentration in Colorado.
Start Low and Go Slow
Even considering the above guidelines, edible dosing is not an exact science. The only safe way to find the right balance is the ever-famous adage, "start low and go slow".
Begin with the lowest dose possible. Wait at least an hour and see how it feels. If there is no effect, eat a little more. Keep raising the intake incrementally.
Put simply, do not rush.
Too Many THC Gummies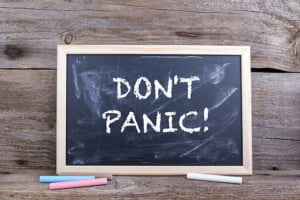 Even the most seasoned cannabis users can accidentally take too many THC gummies. If this happens, do not panic. There are two basic ways to handle it; how to sober up from weed.
Ride it Out
The first way to handle an "overdose" is to allow it to pass simply. This may seem easier said than done, but try to remain calm. An excellent way to speed things up is to sleep it off.
Relax and get a good night's rest (or take a nap). Most – if not all – of the high should clear up by morning. At the very least, sleeping will keep individuals unaware of the unpleasant experience.
Grab Some CBD
CBD (cannabidiol) is a non-impairing cannabinoid found in all marijuana strains, most notably in hemp. Aside from its many medical uses, CBD is an antagonist to THC.
In other words, CBD naturally counters the effects of THC. Hemp oil and other CBD products will help lessen and shorten the high.
Ideally, it is best to have some CBD herb handy or a CBD oil vape pen starter kit, ensuring fast delivery.
If dry herb is not available, make sure to have some CBD softgels, edibles – even CBD gummies – available. Everyone should keep CBD products on hand as a failsafe.
THC has a positive effect on anxiety and stress in some rare cases; it worsens in most cases. Cannabidiol, however, works well across the board, so it is better to order some CBD oil for anxiety for sale.
Some CBD brands offer start-ups the opportunity to start a CBD line with white label CBD products.
Read Some CBD Reviews
iDWeeds focuses, besides Cannabis/THC on CBD products, we recommend reading reviews before ordering something online. We have reviewed dozens of CBD brands and compared hemp vs. cannabis.
In our American Shaman review, you'll learn about one of the best CBD brands on the market.
Advantages
Out of all the cannabis products, THC gummies are arguably one of the most fun and satisfying choices. Besides the general benefits of  Marijuana, the advantages of gummies speak for themselves.
Smoke-Free
It is no secret that smoking is bad. Although cannabis is not nearly as saturated with chemicals as cigarettes, the particles given off during combustion can irritate the lungs and throat. Frequent smokers may even have chronic cough or phlegm as their lungs clear out residue and tar.
This makes THC gummies a clear choice for nonsmokers.
Variety
From bears to worms and anything in between, getting bored is virtually impossible. There are always new products emerging, with all kinds of unique flavors and designs.
Some gummies are even vegan-friendly. While the gelatin used is typically animal-based, there are products with no animal content.
Usually, these gummies are not the cheapest, but often cost as much as good quality gummies. They are also an excellent choice for people who are allergic to gluten, eggs, or anything else found in edibles, like pastries.
They Taste Great
Gummies alone are delicious. Although many people do like the herb-like taste of pure tinctures, for instance, not everyone agrees on that front. Gummies provide recreational and medical users alike with their desired THC and great flavor to boot.
Disadvantages
Aside from the delayed effect, some issues may cause the consumer to hesitate about THC gummies.
Nutrition Concerns
Tasty as they may be, THC gummies are no different than regular candy when it comes to nutrition. Put simply; they have no real value in this regard. They are pure sugar, which comes with its health effects when used in excess.
Accidental Consumption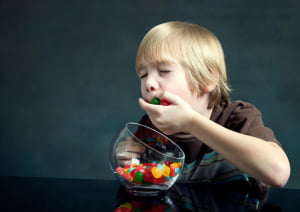 A serious concern for parents is the possibility that children will locate these candies and eat them. Everyone knows that kids love gummies. If they get a hold of this product and gorge themselves on it as kids tend to do, it can make them quite sick and scared.
Adults should always keep these products hidden and out of reach. If the children are old enough, explain to them as to why these are off-limits. It is still a good idea to find a childproof container, such as an empty pill bottle, and discreetly store them there.