Updated on June 25th, 2022
THC oils represent a massive leap in the treatment of many chronic illnesses. Many patients turned to this remedy as an alternative to conventional drug therapy – and Big Pharma is feeling the impact. In fact, New Frontier Data – a significant analytics company – released a 2017 study showing an 11% decrease in prescription drug sales for states where medical cannabis is legal.
This might get even worse now delta 8 and delta 10 THC entered the market. With more potent health benefits than CBD and less impairing effects than delta 9 THC, D8 might become a real hit like CBD oil.
With this in mind, it is daunting to think about how their foreign counterparts are affected in countries like Canada. In that country, tetrahydrocannabinol oils have been federally legal for years.
Big Pharma's bottom line is suffering, but every dollar they lose is a profit for our health. Read all about THC oils in this review.
iDWeeds does NOT sell CBD/THC (Cannabis) merchandise. We compare products from trusted brands based on potency, value, and consumer satisfaction. As CBD and THC demand creates a flood of shady scam sites, our mission is to prevent dissatisfaction and keep you from consuming a low-quality, contaminated product.
When you order from one of these links, we may receive some compensation. Nonetheless, our reviews are honest, fact-based, and verifiable, thanks to our transparent testing procedure. See our full notice.
THC Oil Shop Catalog – United States
Eaze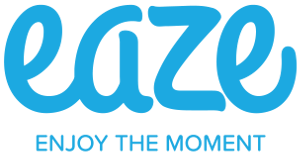 On-demand delivery of cannabis products within California
Flowers, Concentrates, Carts, Edibles, Drinks, Body Care & more
Splitbud

Same Day Delivery in California
Flowers, Concentrates, Edibles, Carts & more
Use code WELCOME25 for $25 off your first order of $100 or more
Spending less? Get $10 off with code WELCOME10
Moxie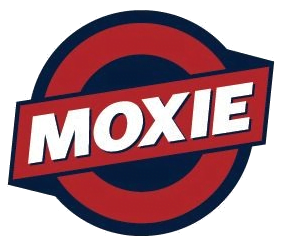 Same Day Delivery throughout Los Angeles and Orange County California
Flowers, Concentrates, Edibles, Carts & more
Save 20% with Coupon Code: "M420"
Get My Medical Marijuana Card Online
Get my MMJ card
How to order your MMJ Card online in just three simple steps?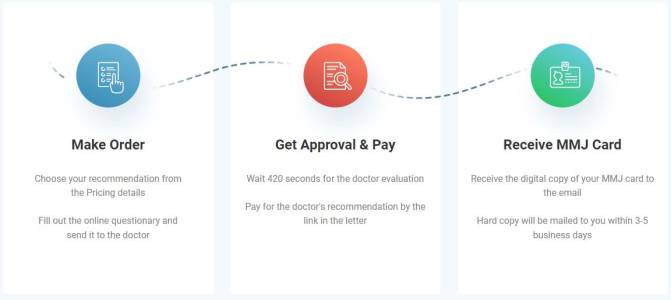 THC Oil Shop Catalog – Canada
Herb Approach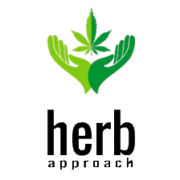 Mail Order Cannabis
Canada
Flowers, Concentrates, Edibles, Topicals, Mushrooms, CBD
Buy My Weed Online (Live Resin)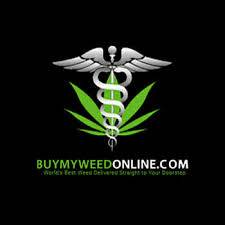 Online Marijuana Dispensary
Canada
Flowers, Concentrates, Edibles, Vapes, Topicals, CBD
Finding Quality THC Oils: The Proper Way
It is critical to understand the difference between good and bad quality regarding THC oils as a patient. The good news is that, unlike hemp-derived CBD supplements, the Canadian government heavily regulates the medical cannabis industry. This means that choosing a top product is not a matter of "good" and "bad," but rather "great" and "adequate".
Unfortunately, the subtle ways to evaluate medical cannabis quality are difficult to grasp. But avoid going for the cheapest oil, as cheap isn't always good.
Being a consumer, how can you tell which distributors provide the best product? What are the details to look for to make an informed decision?
iDWeeds understands these subtleties and will happily share that information with you. From dosing to reading reviews and testing results, this short guide provides everything necessary to enjoy the benefits of delta-9-tetrahydrocannabinol oils. We aim to ensure that you move towards a lifestyle free of the risks and side effects of Big Pharma.
Where to Buy THC Oils
United States
Medical THC oils are readily available at dispensaries in 29 states where the substance is legal. Some of these states do not allow online ordering, while others do.
Nine states also legalized cannabis on a recreational level. In these cases, recreational dispensaries may also offer medical-grade cannabis to those with valid prescriptions.
Where to buy THC distillate is a different question as not all dispensaries carry this new form of cannabis yet.
Canada
In Canada, medicinal THC drops are for sale online through a licensed cannabis distributor. Look for buy weed online in Canada, and you'll find a lot of sites selling cannabis. But watch out for scams; some of them rank very high in the search results.
Although cannabis will be legal for recreational purposes in 2018, the government only plans to allow the sale of dry herb. However, producers will likely introduce recreational oils, cannabis edibles, and other related products like cannabis gummies later.
Canadian Online Distributors
To become a distributor, cannabis growers require a federal license from Health Canada. These are large-scale businesses capable of producing massive amounts of medical cannabis every year. But recently, recreational CanadianMOMs have been selling marijuana online, with no card required.
The Government of Canada website provides a complete list of these companies across all provinces, which you can view here.
How to Use THC Oil
RSO oils come in different forms, such as tinctures, capsules, and vape liquids. THC oils, THC tinctures, and tetrahydrocannabinol capsules are intended for oral ingestion. Some companies may also offer them as rectal suppositories.
Note: Licensed Canadian medical distributors do not offer vape liquids. Third-party sites may sell them, but the product could be inferior.
Dosage
When it comes to tetrahydrocannabinol oils, the dosage is a delicate – and critical – process. For a first-time user, the biggest concern is using too much.
Newbies to cannabis edibles often make the mistake of eating more. They think this will kick-start the effects of THC. While it is impossible to overdose on THC fatally, the experience of being "too high" is far from pleasant.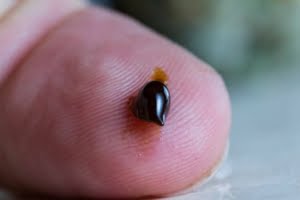 The proper amount of THC needed for a specific condition depends on many factors. Health Canada advises that as little as 2.5 – 3mg is enough to relieve symptoms without too much of a high. But these are just observations from scientific studies, not definitive dosage instructions.
Considering the severity of some conditions, users report taking up to 1,000mg for problems like cancer or multiple sclerosis (MS) treatment. These amounts, however, need to be ramped up slowly, as described in separate articles on cannabis oil dosing and CBD oil and cancer.
Health Canada also warns that it can take 30 minutes to four hours before the effects start. Keep this in mind when first trying Rick Simpson Oil.
Starting THC dosage
Remember, tetrahydrocannabinol can be pretty potent. Currently, trial-and-error is the only way to find the right amount. The correct process is to increase the dosage over time gradually. Start at the lowest dose available (5 mg), and then assess your reaction.
The effects may kick in faster when you vape THC. But this gives you better dosage control compared to edibles. You can easily adjust the delta-9-tetrahydrocannabinol amount if you don't feel any effects or stop when you think you've had too much.
If you feel no improvement after four hours, adjust your dose in 2.5 mg increments until you reach your desired effects.
Topical creams are of minor concern. Their effects are restricted to the affected area, so the THC never enters the bloodstream to create a high. Still, begin with the lowest dose possible, as there is no need to waste the product.
Standard Cannabis Dosage
In our experience, the standard cannabis dose is 10 mg. If you're new to cannabis or have a low tolerance for THC, it's best to start at 5 mg. This is high enough to be effective but low enough to prevent excess consumption potentially.
Initially, experiencing powerful psychoactive effects from delta-9-tetrahydrocannabinol is typical and expected. Typically, though, these level out after three to five weeks. At this point, your threshold for getting high will rise enough to make each dose more tolerable.
Sublingual Tetrahydrocannabinol Oil (tinctures and sprays)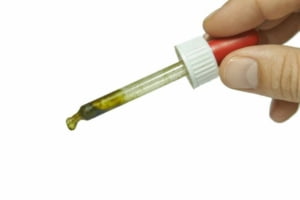 Rapid onset. The tetrahydrocannabinol is absorbed through the mouth tissue and into your bloodstream.
Some people often make the mistake of swallowing RSO oil. To take sublingual THC oils properly, place the drops under your tongue. Keep it there for about a minute or two for proper absorption, and then swallow.
You may drink water after taking your sublingual Rick Simpson oil.
This method is nearly as discreet as ingestion, making it a good balance between discretion and efficiency.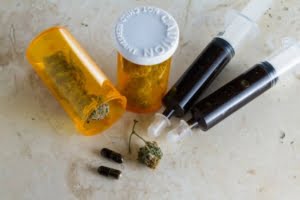 Suppositories
Suppositories allow better absorption of THC compared to edibles and sublinguals. Not only does THC bypass the stomach and the liver, but the rectal and vaginal tissues also easily absorb THC.
This method is best for medical conditions affecting the lower regions of the body. Some of these include menstrual cramps, prostate cancer, Crohn's disease, and spasticity.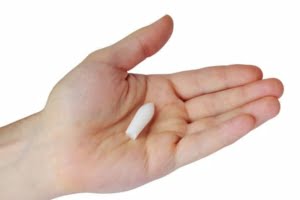 Oral THC Consumption (edibles, pills, capsules, juices)
THC pills and other edibles are:
Slow-acting. Your stomach and liver still have to process the delta-9-tetrahydrocannabinol before it reaches your bloodstream. This is why the THC can take hours to do its job.
Longer-lasting. Your liver breaks down THC into its smaller form called THC-COOH, which is more potent than THC.
Discreet and convenient.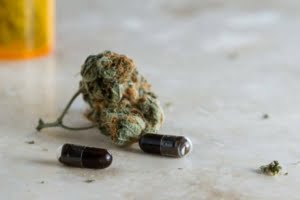 Vaping Cannabis Oil
Vaping cannabis oil is fast-acting. THC bypasses the stomach and liver, going directly into your bloodstream through the lungs.
Shorter-lasting. Compared to oral THC consumption, the effects of vaping delta-9-tetrahydrocannabinol don't last as long.
This method is not as discreet as oral consumption.
There is the risk of burning the THC oil due to incorrect temperature/wattage settings.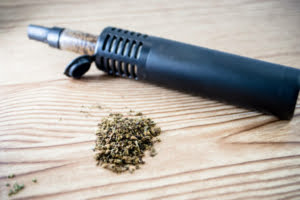 Topical THC (creams, ointments, salves, lotions, balms)
This method allows direct delivery of THC onto the affected areas of the body. Topical THC also provides faster and more localized relief to skin and muscle problems.
Topical RSO oil is perfect for skin conditions like acne, psoriasis, dermatitis, or pruritus (itchy skin). They can also work for muscle sprain and strain, muscle spasms, muscle pain, and arthritis.
Besides THC creams, there is also CBD topical cream. People usually use THC for severe pain and CBD for milder forms of pain.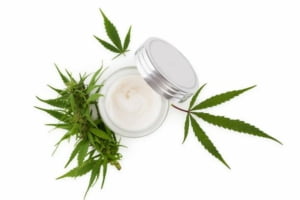 Comparing THC Oils
Health Canada routinely inspects companies for compliance. Fortunately, this means that the product you get will meet a minimum standard. But as we said before, the aim is to buy products that go the extra mile.
Online Reviews
The Internet is an invaluable resource for learning about companies and products. While providers offer the same strain, no two variations are alike. Consequently, THC oils will also be identical in name only.
Unfortunately, the Internet is full of misinformation. iDWeeds, however, has the knowledge and expertise to provide accurate advice. We rigorously fact-check to ensure that everything here is entirely factual.
Due Diligence
Knowing which signs to look for is another important way to get the best product.
Excellent cannabis oils also contain other cannabinoids and terpenes, not just THC alone. You'll get the maximum effects of the cannabis extract this way. So look at the product label and check the terpene and cannabinoid content.
Some product labels also contain the extraction method. CO2 extraction is considered one of the safest and cleanest methods of extraction.
Always check if the product was lab tested. Customer-focused providers will show third-party lab test results on their websites. It should list the certified testing laboratory and if the oil is free from chemicals, pesticides, microbes, and other contaminants.
Licensed medical cannabis producers know to avoid using pure isolate. Some, however, actually list the percentages of each terpene, which helps guide your purchase.
Choosing the Cannabis Strain
There are two major types of cannabis strain: Indica and Sativa. It's essential to understand the therapeutic differences.
Indica is best for stress, anxiety, insomnia, and chronic pain. This strain is perfect if you want to ease muscle tension and spasms since it promotes relaxation. Indica also stimulates appetite.
Sativa is more stimulating and can help ease chronic fatigue. It is known to improve depression and increase focus.  Sativa also relieves moderate pain caused by headaches and migraines.
Knowing the correct strain and their CBD/THC concentrations will give you better control over your dosing. If you're unsure, feel free to ask us for advice in the comment section.
Vaporizing THC Oil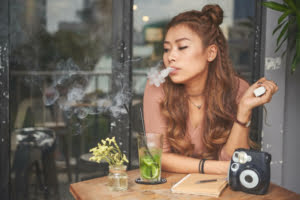 You can only use THC vape oil with vape pens. If you don't have one yet, then here are some tips for choosing a vape pen (both THC and CBD oil vape pens):
Vape pens designed explicitly for oils automatically use the correct wattage. Best of all, they easily cost less than $20.00.
You can also use E-cigarettes or large "box mods" with interchangeable tanks (atomizers); however, oil atomizers are different from the ones for e-liquid. Also, make sure to use the proper wattage (the instructions should outline the exact wattage).
Choose your vape THC oil wisely. Waxy oil is preferable since it's more potent and additive-free. Thin-oil, on the other hand, may have propylene glycol and artificial flavoring in it. THC wax, however, is too solid for vaping but is often smoked with an oil rig.
Red Flags – Avoid THC Scammers
Unscrupulous THC oil providers exist in abundance. They may offer "medical" products, but there is no way to verify quality. The best way to ensure safety is to stick with a licensed medical cannabis distributor. Due to strict regulations, even the worst licensed provider is better than the "best" independent business.
Within the realm of legitimate providers, it is crucial to examine the following still:
Packaging label: Know the cannabinoid profile, concentration or percentage, other cannabinoids and terpenes, and lab test certificate. Is it pure and natural, or are there any potentially harmful chemicals added to it? Does the label state that it's free from microbes and other contaminants?
Reason: Why are you going to use THC oil? Different terpenes provide specific medical benefits. Know each one to create a custom experience that suits your needs.
Reviews: Always read THC oil reviews before buying. We will make a comparison list of the RSO oils we know are excellent. Rest assured that we'll check their lab test certificates, product labels, product prices, and even company reputation for you.
Choose your THC oils wisely. Make sure that they are lab-tested and have the certificate to prove it. High-quality cannabis oils are free from pesticides, solvents, mold, and any other contaminants like microbes.
THC Oils for pets
Tetrahydrocannabinol helps to control medical conditions in cats and dogs, but too much can be dangerous. Make sure that the oil you use is very low in THC, and they'll be safe. THC oils will give pets the same relief from conditions like pain, inflammation, gastrointestinal issues, and seizures when appropriately used.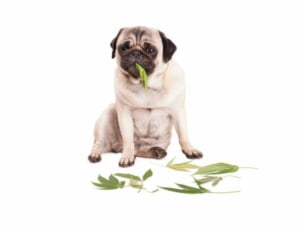 THC is nontoxic to the liver and kidneys. There may be some side effects, but with proper dosing, pets' side effects are well-tolerated.
Dealing with Cannabis Oil Side Effects
If you think you've had too much cannabis oil, don't panic. The side effects will fade away soon.
Here are some ways to deal with THC side effects:
Stay calm. Concentrate on your breathing and relax.
Have some snacks and drink a sugary drink. This will help restore the drop in your sugar level.
Drinking fluid will help relieve your dry, cotton-mouth symptom.
If you're feeling dizzy, rest. Better still, try to sleep it off.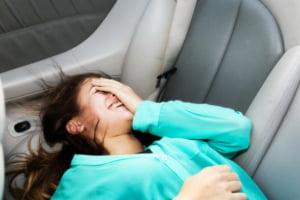 THC is non-toxic, and there is no lethal overdose level. In 1988 the US DOJ published "Opinion and recommended Ruling", Part VIII "Accepted Safety for the use of medical marijuana under medical supervision". Judge Francis L. Young concluded that one would have to consume an incredible amount of 1,500 pounds of cannabis within fifteen minutes for cannabis to be lethal. No normal person can do that.
The side effects may seem unpleasant at first, especially if you are a first-time cannabis oil user. But these are well-tolerated and fade away in time as your body adjusts to the presence of THC.
Because CBD counteracts a THC high, we recommend you keep some CBD at hand, just if you have a bad high. Buy lab-tested CO2 extracted CBD oil products in the USA.
If you like the cannabis benefits, but don't like the 'high', try using cannabidiol. In our CBD wax review, you can read about one of these products.
Were you looking for a CBD manufacturer, private label USA? We partnered with the best program out there.