Updated on June 25th, 2022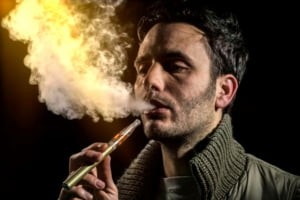 While heating CBD vape juices, the CBD vaporizes. Vape juice is also called vape oil or e-liquid. There are two main kinds of vape oil:
Vape-oil containing VG (vegetable glycerine) and PG (propylene glycol) oil for e-cigarettes
Pure vape oil for which you need a special atomizer
What is CBD drip?
CBD drip is cannabidiol oil for vaping and direct consumption. It is derived from industrial hemp and not from the cannabis plant. It doesn't get you high and is legal worldwide (mostly).
Wholesale CBD Program
With our partner's full-spectrum and CBD isolate wholesale products, you'll get many CBD vape and other products to start earning high profits. It's a flexible program for small and large businesses alike.
The three ways of using CBD drip
Twice a day, a couple (1-3) drops of CBD drip under your tongue. (not all drips are suited for this)
Use a vaporizer pen or device by vaporizing the undiluted concentrated CBD drip.
When using e-liquids or e-juices, you can add a couple of drops of CBD-concentrated drip oil.
For severe pain or anxiety, people usually take a minimum dosage of 100 mg. From reviews, we know that a daily dose of 20mg is sufficient for most people to maintain general health.
Hemp vs. Cannabis – CBD vs. THC
CBD and THC are two of the many components of hemp and cannabis. They are the most significant components of these two plants, yet there is a substantial difference between them.
Industrial Hemp
First of all, industrial hemp contains a large CBD concentration and minimal THC. THC is the cannabis component that gets you high.
Due to the low THC concentration in industrial hemp, which has to be below the legal limit of 0.3%, it is entirely legal. Cannabidiol doesn't cause any impairment and has virtually no side effects. So how does CBD make you feel?
CBD has significant health benefits and can induce a state of full-body relaxation, but you cannot get high from any CBD dosing quantity.
Cannabis / Marijuana
Cannabis is essentially the opposite of industrial hemp in terms of CBD and THC ratio. It contains high amounts of THC and usually very little CBD. Therefore, cannabis gets you high but has its own health benefits.
According to reports in THC tincture reviews from people with cancer, marijuana often helped them. They report that you can mostly avoid the 'high' when sticking to the right THC oil dosage. There are liquid THC drops for sale online since recently, but only in some States.
Concentrated CBD vape supplement
Advantages of vaping
Because there is no combustion, the vapes are clean. They do not contain the harmful byproducts of smoking. It also shows a quicker effect than digested doses.
This is because CBD can be absorbed much more quickly through your lungs than by your digestive system. If you are interested in trying, make sure you read our CBD Drip Onyx review before purchasing.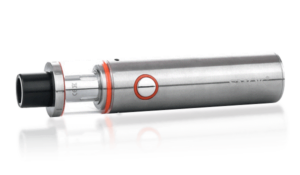 How does CBD interact with your body?
Only over the past few decades have we discovered that the human body has an endocannabinoid system. This vital body system has neuroreceptors throughout the brain and body. Scientists divide these receptors into two groups: CB1 and CB2.
They react to the endocannabinoids produced by your body. Besides, they are responsible for regulating mood, pain, sensation, memory, and appetite.
Health benefits of CBD
CBD is a cannabinoid that supplements the endocannabinoids already produced by your body. It works entirely naturally. Sometimes your body doesn't produce enough endocannabinoids due to outside influences.
This undersupply can result in issues such as:
Mood problems
Anxiety
Depression 
Pain
etc.
CBD and Cognition
You cannot get high from cannabidiol. This is a unique advantage for dogs since CBD oil for dogs and humans works the same.
The best way to take cannabidiol depends on the purpose. People usually use drip for sublingual or oral consumption, which is suitable for almost all circumstances.
Other ways of consuming CBD
Besides vaping or sublingual consumption of 750 mg full-spectrum hemp oil, there are many different ways of consuming CBD. CBD candy is sold a lot online too. There is even CBD flower for sale lately.
One of the more popular products is CBD gummy bears for pain. You can mix Pure CBD tincture with e-liquids or food or buy CBD coffee pods.
Cannabidiol crystals and isolated CBD are a fraction short of pure CBD. And so are cannabis crystals, if you can find them. Want to know where to buy pure THC crystals? Follow the link to get to some trusted sources.
But if you like taking CBD the way you are taking regular medication, CBD soft gels are also on the market. Most of all, young people often consume CBD in the form of cannabidiol waxes. It is, therefore, no surprise that CBD dab concentrates are quite popular amongst them.
However, a real trendsetter is CBD fusion water, which is quickly becoming a trendy alternative to soda drinks.
You can now find the best hemp oil beauty products in large chains like The Body Shop, regularly selling CBD skincare. Consequently, one might ask:
If you use CBD products yourself and feel the health benefits, why don't you offer your pet CBD  pet products?
Sources
Sources:
https://www.fda.gov/newsevents/publichealthfocus/ucm484109.htm
https://cbdorigin.com/ways-to-use-cbd/
https://ministryofhemp.com/hemp/not-marijuana/
https://hightimes.com/culture/vaping-concentrates-how-the-game-just-changed/
https://news.medicalmarijuanainc.com/cbd-effects-human-body/
https://www.healthline.com/health/cbd-oil-benefits
https://www.ncbi.nlm.nih.gov/pubmed/29619533
https://www.ncbi.nlm.nih.gov/pubmed/29607408
https://www.ncbi.nlm.nih.gov/pubmed/27884751
https://www.ncbi.nlm.nih.gov/pubmed/27884751