Updated on June 25th, 2022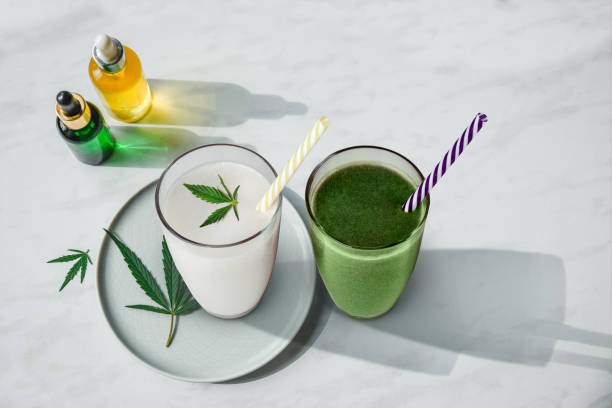 CBD drinks are a huge leap forward from plain CBD oil.
But unlike their hempy counterpart, CBD-infused drinks merge the benefits of CBD with all the regular beverages you love, a real win-win situation.
It's hardly a surprise that everyone – from regular people to professional athletes – thinks these CBD products are an outstanding addition to their daily supplement routine.
Let's dive into the depths of drinks and which ones we found having the best taste and benefits on the market today.
CBD Drinks Shop Catalog
We've carefully selected premium 3rd party lab-tested brands for sale.
What are CBD Beverages?
CBD beverages are products infused with CBD from industrial hemp, a low-THC chemotype of the cannabis Sativa plant genus.
Although CBD-infused beverages look novel, their roots date back thousands of years, with hemp being one of the world's oldest crops.
Cannabis teas, for instance, have been a staple of ancient Chinese medicine since (to our knowledge so far) 2737 B.C.E. They were used for relaxation and all kinds of medical issues, like pain, poor memory, and gout – to name a few.
But a lot's changed in the last few millennia. Now, the list of drink options is pretty much endless, with loads of different flavors to make your CBD mad tasty. And unlike their ancient Chinese ancestors, these CBD-infused beverages are way more fun to drink.
CBD-Infused Drinks vs. Sublingual Oils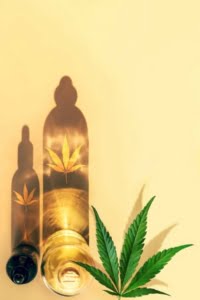 CBD oil is pretty much the gold standard with which we compare other CBD products. But when we contrast the two on bioavailability alone, oil doesn't set the bar very high.
There are three ways we consume cannabis plant products. Inhalation (vaping, CBD "cigarettes"), transdermal (creams, patches, balms), and ingestion (foods, drinks) all have advantages and disadvantages.
But when it comes to consuming orally, CBD drinks blow sublingual oils right out of the water.
Absorption rates vary from product to product, but a good oil offers 10 to 20% bioavailability. Imagine dropping $100 on a 1,000mg bottle of the best CBD oil on the market, only to discover that 800 to 900mg of that CBD isn't going to be used by your body.
Nanoemulsion solves that problem, offering more than 50% bioavailability. More on that next.
How CBD Drinks are Made
Most ingestible CBD products add CBD oil or isolate to their recipes, but drinks are another story. With a couple of exceptions (such as tea and CBD coffee), water-based CBD beverages require a complex industrial process.
Sorry, you can't just use your Sodastream to make CBD sparkling water. Technically, you can drop some hemp extract into your drink of choice and call it a day. But who wants to drink ginger ale or black cherry soda that tastes like literal dirt? It's this very complaint that led to such a huge demand for modern, water-based CBD drinks.
So what's the process? First, we need to understand how cannabinoids work in this instance. Cannabinoids like THC and CBD are fat-soluble, which is why you need something fatty, like MCT, coconut oil, or butter, to extract the compounds from dry herb.
If you put cannabis flower into water, all you'll get is dirty water. This is where a process called "nanoemulsion" comes in.
Nanoemulsion
If you try to mix CBD oil with water, you'll notice that the oil isn't water-soluble. Thanks to nanotechnology, we have a way around the issue.
Nanoemulsion uses "emulsifiers" to lower the tension between CBD molecules, breaking their oily carrier down into smaller particles. By reducing their size, these CBD particles have room to infuse into non-oily substances, like water.
The process not only allows us to create a larger variety of CBD beverages, but it's also increasingly popular with other CBD products as well.
Breaking the cannabinoids up into smaller particles makes them more bioavailable, which is why "nano-CBD" is something many manufacturers started to embrace.
Different Types of CBD Drinks
It's not a secret how diverse CBD-infused products are. Drinks are no exception. They're an ever-expanding, ever-changing CBD range with choices covering virtually any beverage you can imagine (along with some you can't).
If you browse some health food stores or online retailers, expect to come across at least some of the following CBD drinks: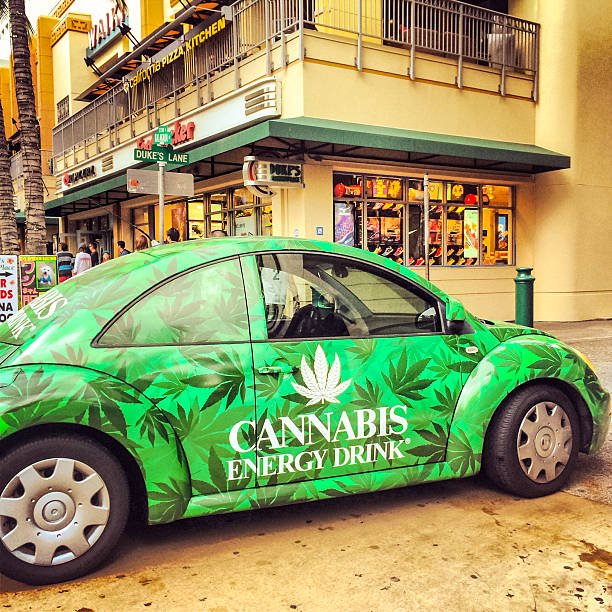 CBD beer
CBD wine
CBD coffee
CBD water
CBD tea
CBD soda
CBD cocktails
CBD chill shots
CBD fruit juice
CBD kombucha
CBD drink mix powders/packets
Let's look at some of the more popular CBD drink options and see which one fits you best.
CBD Tea
CBD tea is an ancient product – literally. Records from ancient China indicate people frequently used cannabis teas and oils for various health issues, which we covered earlier.
Of course, these days, you can buy a much more refined product. Steep it in hot water, like any normal tea.
CBD Coffee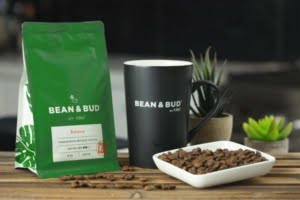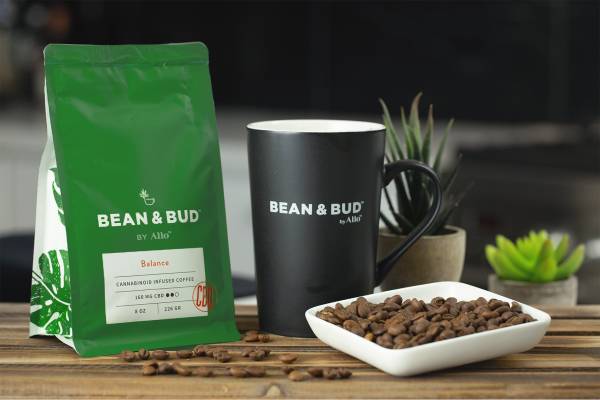 Another self-explanatory product, CBD coffee, is easily one of the most innovative drinks on the market. Invented in 2012, professional roasters infuse coffee beans with CBD before roasting.
Many have tried making their own CBD coffee by adding CBD oil to the grounds before dripping. Although it does the job, it reputably doesn't measure up in taste and quality to Green Roads CBD Coffee.
CBD Water
CBD water is about as simple as it gets. Many users reportedly say the product tastes slightly "hempy" or "earthy" water, while other CBD water is tasteless.
Unfortunately, CBD water has its flaws. It can't carry nearly as much CBD per bottle as other drinks – only two to five milligrams. This is a far cry from the 15mg minimum dosage recommended in one study [1].
CBD water also usually comes in clear plastic containers. Cannabinoids degrade in sunlight, reducing the product or plant's potency.
Still, staying hydrated is important, and it doesn't hurt to have a little extra CBD as a bonus, especially if you like to microdose throughout the day.
CBD Powder Drinks
Powdered drink mixes are convenient, lightweight, discreet, and delicious, so adding CBD to these products makes perfect sense. Try Zolt drink mixes, for example.
Like its liquid counterparts, CBD needs to go through the emulsification process through nanoemulsion. The powder can then dissolve in water or any other liquid.
CBD Soda
Another take on an old classic, CBD soda combines CBD with fizzy beverages, like sparkling water, cola, and any other soda flavor imaginable.
Flavored sodas are excellent choices for people who really dislike the hemp taste of CBD oil or sparkling water. Miraflora got this exactly right.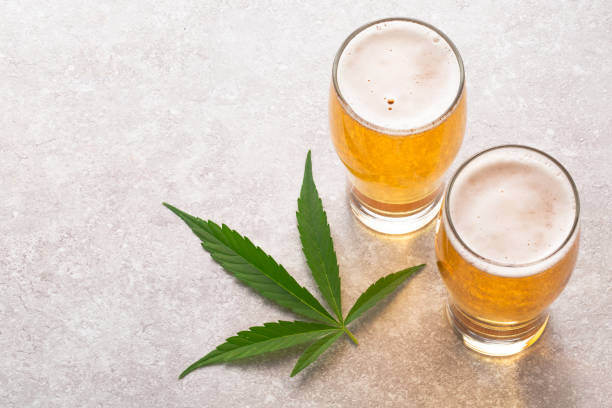 CBD Beer
Another up-and-coming product, "CBD beer", is a bit of a misnomer. Although the CBD is infused into a beer brew, the drink is alcohol-free (0.5% or less).
CBD beer is hit-or-miss. The hempy taste blends well with some brews but can make others taste bad.
CBD Cocktails
You won't (legally) find CBD cocktails for sale at a health food store or hemp supplement retailer because cocktails contain alcohol.
Some bars, however, are willing to offer CBD-infused cocktails, as long as you know which ones to visit.
Because CBD cocktails aren't produced industrially, they're homemade products. Users might put CBD oil in the drink, which creates a CBD surface layer that some appreciate. Alternately, you can drop some CBD tincture into the cocktail. Unlike oil, tincture is alcohol-based, has flavorless options, and blends seamlessly with the alcoholic ingredients in cocktails.
CBD Wine
Like CBD beer, CBD wine is a dealcoholized version infused with CBD. Although it's much more potent with nano-CBD, winemakers also use alcohol-based flavorless tinctures. CBD cherry wine is quite popular.
CBD Energy Drinks
Energy drinks have been taking America by storm for years. Given that CBD is said to have stimulant effects, it makes sense to add this for an additional kick. Joy Organics has understood this particularly well.
Keep in mind, CBD can also have the opposite effect. It depends on sourcing, terpene profile, and type of extract (full-spectrum, broad-spectrum, or isolate).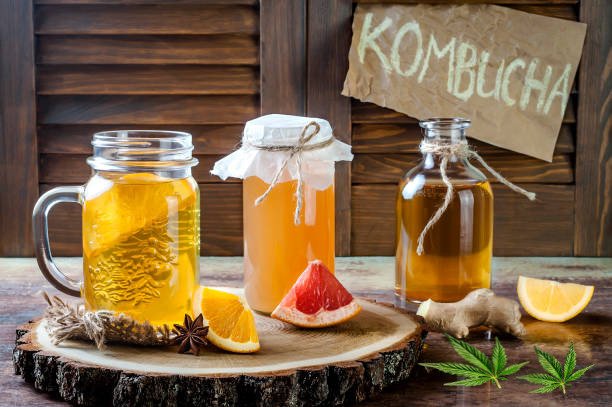 CBD Kombucha
Kombucha is a favorite among health enthusiasts. This fermented tea-based beverage is tasty and provides an invaluable amount of healthy bacteria to aid digestion.
Not only does adding CBD improve the drink's general health benefits, but preliminary studies show CBD on its own can help improve digestive function.
Best CBD Drink Brands for Energy
In an industry this diverse, many CBD brands claim to be the best retailers. Of course, actually proving you're "the" best is impossible. But some brands really do consistently score well in certain categories.
With all the CBD drink options for sale, some vendors fare better with certain products but not others. With CBD energy drinks being relatively new, creating an effective, high-quality product is challenging.
But there's always somebody who stands out.
Miraflora Naturals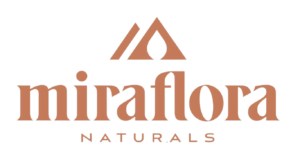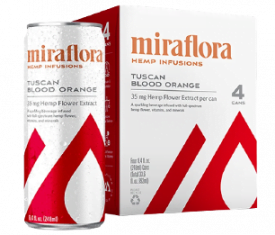 CBD energy drinks are a dime a dozen, but in this category, the choice is clear. The Miraflora Naturals Sparkling CBD Beverage blows the competition out of the water for pricing, quality, convenience, and effectiveness.
You can drink this delicious dose of calm, focus, and bliss. Miraflora beverages have no sugar and are low calories but are packed full of functional ingredients, like 35 mg of hemp flower extract per can plus vitamins and minerals.
Both the blood orange and peach ginger flavors are just the right amount of sweetness and refreshing. Read more in our Miraflora beverage review.
Take advantage of our 20% coupon code "IDWEEDS" – sitewide Miraflora discount.
Joy Organics
Nobody wants to carry cans or bottles around if they can avoid it. Fortunately, Joy Organics Premium CBD Energy Drink mix comes as dissolvable broad-spectrum powder infused with a slew of additional vitamins, energy-boosting ingredients, and not a single trace of THC.
Joy Organics' energy drinks contain 75 mg of caffeine, which – according to them – is enough to provide energy without "jitters" and related side effects. The company also adds a plethora of vitamins that help boost performance and aid in recovery.
Taurine – a stimulant more powerful than caffeine – further increases energy levels.
The powder's ability to improve performance and aid in recovery makes it extremely popular for active individuals and athletes. However, it's just as fantastic for times when you need an extra pick-me-up at work or school.
Each unit contains five packets. Just one packet is enough for 12 to 24 oz (350 to 700 ml) of water – more volume than a standard tall can of Red Bull or Monster – along with 12.5 mg of CBD isolate, ensuring no THC.
At just $4.99 per unit, this translates to just one dollar per serving. Compare that to your average non-CBD energy drink, and it's easy to understand why this product is so popular with customers, earning an average score of 4.9 out of five stars among consumers.
Take advantage of our 15% coupon code "IDWEEDS15" – sitewide Joy Organics discount.
Zolt Hemp Drink Mix

Zolt's line of hemp energy drink mixes offers products for every lifestyle. But unlike other competitors, they seem to value simplicity – and purity – more than complex formulas. They keep their ingredients simple, leaving only what you need to stay healthy and energized.
If you're not a nutrition expert, you probably haven't heard of some of the following ingredients. But despite not being a household name, the following organic products really add value to Zolt's CBD drinks.
Reishi extract powder: Obtained from the reishi mushroom, this ingredient helps boost energy (without jitters or a "crash"), improve immune function, promote better sleep, and mitigate fatigue.
Astragalus powder: A part of Chinese herbal medicine for hundreds of years, astralagus is a root that consumers believe promotes heart health (which is more than we can say for conventional energy drinks) and immune strength.
Amla (Indian gooseberry) powder: Packed with nutrients, amla offers various vitamins and antioxidants that promote brain, heart, immune system, and digestive health.
Stevia: Extracted from the stevia plant, this natural sweetener is several times more potent than sugar and much better for you. This helps minimize the amount of (organic) sugar in Zolt's products.
Then, of course, there's the CBD. Each powder pack contains 20mg of CBD, available in full-spectrum (less than 0.3% THC) and isolate (zero THC).
Each pack contains enough powder for 16oz of liquid – the same as a tall can. At just $32 for a pack of 10, these highly potent, natural, nutritious products pack a punch your wallet won't feel.
Best CBD Drinks for Nutrition
Although we associate CBD with natural remedies, we don't need to experience symptoms to take advantage of CBD. When mixed into drinks, CBD helps maintain homeostasis (internal balance) to keep your body running smoothly.
Fortunately, there's no shortage of CBD drinks designed for a generally healthy lifestyle, but only a couple of brands really mastered this formula.
Funky Farms

When it comes to CBD drink mixes, Funky Farms really pulls through with its nutrient-packed powder. Although the formula focuses more on nutrition than pure energy, you'll definitely experience a noticeable reduction in fatigue.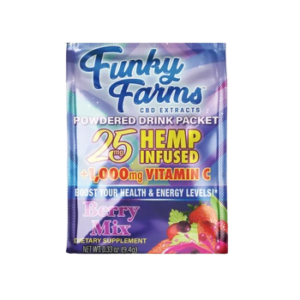 The packs are available in "Mixed Berry" and "Citrus Blend" flavors, both well-received among consumers. With 25mg of CBD per serving, Funky Farms offers one of the most potent powders in its class.
To top it all off, we have a vitamin profile that seems almost surreal. For instance, Funky Farms draws attention to the product's 1,000mg of added vitamin C. But what really stands out is the massive concentration of B-complex vitamins.
Depending on the type of B-vitamin (in this case, B1, B2, B3, B5, B6, B9, and B12), levels range from 100% of daily value to over 16,600% of daily value – and no, that's not a typo.
B-Complex vitamins play a critical role in energy, health maintenance, and disease prevention. But the energy boost they give at these levels – although not as intense as taurine or caffeine – is definitely noticeable.
Funky Farms also adds echinacea and astragalus to the mix due to their immune-boosting properties.
Volume-wise, however, Funky Farms' packets aren't as filling as other ones we mentioned, as they only call for four to six ounces of water. If you're looking for a larger CBD drink to consume slowly over time, you may have to dilute this one at the expense of flavor.
Nevertheless, the nutrition and CBD density are extremely high, making the $4.99 price per unit even more attractive.
Take advantage of our 20% coupon code "GETFUNKY20" – sitewide Funky Farms discount.
Best CBD Drinks for Relaxation
Many people appreciate CBD for its energizing effects, but that's only the tip of the iceberg in this market. It's no secret that CBD can help with relaxation, anxiety, and sleep. One brand, however, stands out for its quality CBD content and carefully crafted formula.
CBDfx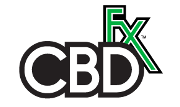 CBDfx offers a huge line of CBD products. Aside from being thoroughly tested, GMO-free, organic, and verified for potency, their line of CBD Chill Shots combine great flavor, potency, nutrition, and convenience for the ultimate portable wellness tool.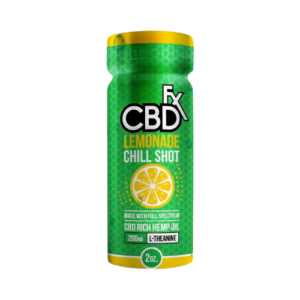 CBDfx serves these products in 2oz shots, intended for quick consumption, unlike other CBD drinks on our list. Their quality-over-quantity approach, however, works surprisingly well.
Low volume aside, CBDfx managed to pack quite an impressive lineup of cannabinoids and no THC, thanks to its broad-spectrum CBD. They also add nutrients like L-theanine – an extract from black tea known for its relaxing properties – along with B6, zinc, and magnesium.
With 20mg of CBD per serving, CBDfx really manages to pull off an amazing product that checks virtually all the boxes for a well-rounded, nutritious wellness product.
At $6.99 per shot, it's a few dollars more than individual drink packets. However, the quality ingredients and top-notch CBD are well worth the extra investment.
Take advantage of our 20% coupon code "IDWEEDS" – sitewide CBDfx discount.
Wyld CBD

Wyld CBD comes in strong with its delicious lineup of sparkling CBD water. Wyld's lineup isn't very extensive, available in blackberry, raspberry, blood orange, and lemon. However, they make up for it with potency and quality ingredients.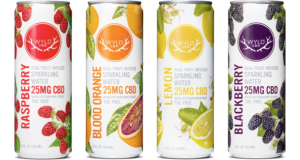 One noteworthy thing about Wyld is that they use broad-spectrum CBD, not isolate like many of their counterparts. Therefore, the brand can provide the benefits of other cannabinoids and terpenes with no THC.
Their broad-spectrum CBD is third-party-tested, organic, GMO-free, vegan-friendly, gluten-free, and created with real fruit.
Wyld's sparkling water products are quite potent, offering 25mg of CBD for every 355ml – the same volume as a standard soda can.
Wyld doesn't give specific dosage directions. They recommend that one can start based on most users but warn that needs vary from one person to another.
The drinks are moderately priced at $19.95 for four, $47.95 for 12, and $84.95 for 24. Be prepared to invest more than you might with shots or drink packs. But considering the ingredients and potency, Wyld ensures you get what you pay for.
What People Are Saying About CBD Drinks
Many companies are producing CBD drinks – and for a good reason. It doesn't take long to find independent reviews from consumers who had excellent experiences with CBD beverages.
For example, Reddit user bevon says about CBDfx:
"The CBDfx Chill Shot was like taking a punch. The taste really hit you. After taking CBD tinctures over the past few months, I slightly enjoyed the different flavors that hit me for the first time.
Half [an] hour later, I feel a rush of energy. I can feel my body energized. It's an awesome rush. Imagine the feeling about being around people who are all excited, and you are feeding off each other.
1 hour later, I feel super energized. My mind is racing with ideas. As a web developer, this really helps give me a boost."
An unnamed Reddit poster had a similarly pleasant experience with a CBD drink product:
"So I started my CBD journey with a CBD drink. The soda contains 20mg CBD-isolate-infused soda water. It's good, and it works fast… within a half-hour or less, I started feeling my mind calmer and a soothing feeling in my body.
My body just started feeling better to be in, like taking a couple of pain pills. A little cloud-like but not too much."
Individual consumers aren't the only ones praising these innovative CBD drink products. Food writer Annie Daly wrote of her drink experience with CBD sparkling beverages:
"A can —which contains 10 mg of cannabidiol from full-spectrum hemp extract—simultaneously relaxes my body and gives me this low-key productivity buzz.
I'm able to peacefully get my work done without checking Instagram every two seconds or taking a Very Important quiz to find out what my Zodiac sign reveals about what type of sandwich I am…I love their slogan, too—"not tired, not wired"—because that's legit how I feel when I drink a can."
Benefits from CBD Drinks
Regardless of the consumption method, many people report they benefit from cannabidiol. CBD-infused drinks are no exception.
But just how far can these industrial hemp beverages go? Some see them as treats with added health benefits, while others hope they'll address symptoms of a certain condition. Let's take a look at whether a CBD-infused drink might be just what you need to make you feel like your best self.
Anxiety
Anxiety is a broad condition that can be finite (temporary stressors in your environment) or chronic, such as an anxiety disorder.
Mounds of anecdotal and some preliminary evidence strongly suggests a therapeutic link between CBD and anxiety. Although THC is also an option, the psychotropic effects can aggravate anxiety, leading to paranoia and fear.
CBD's lack of intoxicating effects means there's no chance of exacerbating anxiety. CBD-infused drinks deliver a precise amount of CBD and are delicious to boot.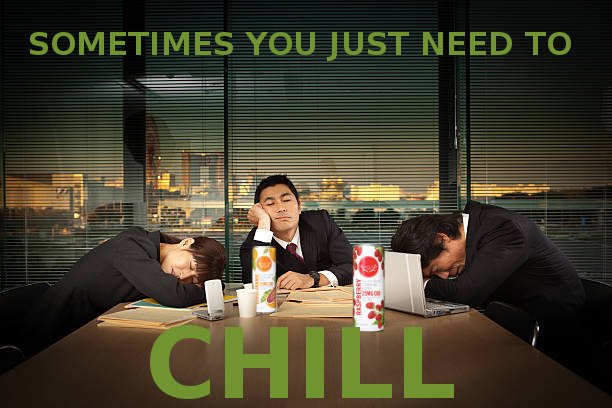 Sleep
CBD-infused products receive a lot of attention for their insomnia-fighting effects. This shouldn't surprise us since edible cannabis (hemp or otherwise) dates back as a sleep aid for thousands of years.
Full or broad-spectrum CBD drinks are excellent non-prescription alternatives to induce sleep naturally. CBD carries no risk of dependency or severe side effects we often see with prescription sleep aids.
We specify full-spectrum and broad-spectrum CBD because the additional terpenes and cannabinoids make the CBD drinks' (or any CBD product) more effective.
Isolate – 99% pure CBD – will do the job, but chances are you'll have to consume a comparatively larger dose.
Pain
Another ancient cannabis application, CBD's analgesic benefits, was among the first to be recognized almost 4,800 years ago. It was also one of the first benefits that caught the attention of modern users.
Regularly consuming CBD drinks may help prevent or relieve generalized pain, headaches, and – according to some reports – migraines.
Neuroprotectant
Although this is only preliminary information, there's a strong interest from cannabis researchers on the neuroprotective benefits of CBD.
If true, CBD could present a whole new avenue for treating or preventing various neurodegenerative diseases. At the very least, it might slow down the process, extending patients' quality of life.
Countering the Effects of THC
Very few cannabinoids interact with our bodies the way CBD does. It indirectly changes the shape of our CB1 and CB2 cannabinoid receptors, hindering the uptake of THC and changing the way these receptors interact with other cannabinoids.
If you consume too much THC, this is the perfect time to have a few CBD drinks on hand to tone things down. Keep in mind; your liver still needs to process the CBD, so don't worry. It's normal for the effects to take a bit of time.
Athletic Uses
With such an extensive track record, it's no surprise that athletes turn to CBD-infused products to boost their active lifestyles.
CBD water is popular in these circles, as are chill shots and recovery/sports drinks.
According to many sports enthusiasts, CBD drinks work well for athletes because they energize, hydrate, and naturally boost performance.
Vitamin Supplement Options
Vitamin water and vitamin-infused drinks are everywhere, so it didn't take long for many companies to follow suit, adding vitamins and minerals to their CBD beverages.
One example is the Funky Farms' 1,000mg CBD drink powder with vitamin C, B12, and other infusions.
Can CBD Help Sexually?
Many report CBD has helped them sexually. Some experts and early studies suggest CBD can improve libido, increase sensitivity, and make people feel more relaxed during/about sex.
How Much CBD Water Should I Drink?
You should drink about three servings of five milligrams of CBD water per day in order to meet the 15mg minimum therapeutic dose. Due to infusion limitations, it's unlikely to find a single regular-sized bottle of CBD water with more than five milligrams of CBD.
Do CBD Drinks Work?
Yes, CBD drinks work. Of all the ingestible forms, CBD beverages infused with nano-CBD offer at least 50% bioavailability – more than any other non-smoking method. 
Is CBD Legal in Beverages?
Mostly, yes. Industrial hemp is federally legal, as are hemp extract products. However, some state restrictions vary in terms of the products they allow. For instance, CBD-infused foods and drinks might be illegal in some areas. Check your state laws if you have any concerns about compliance.
Sources
Sources:
https://www.fda.gov/newsevents/publichealthfocus/ucm484109.htm
https://www.reddit.com/r/cbdinfo/comments/7xt57m/my_day_with_cbdfx_chill_shot_and_kush_queen_bath/
https://www.reddit.com/r/CBD/comments/aocn07/cbdinfused_soda_vs_sublingual_cbd_oil/
https://www.bonappetit.com/story/recess-cbd-drinks