Updated on September 15th, 2023

Receptra Naturals is based in Denver, Colorado. Their hemp is sustainably grown on family farms in Colorado.
Each batch of this prominent CBD retailer is third-party tested.
In production, Receptra uses only the best part of the plant and organic ingredients. The result is the highest quality cannabidiol.
They ship to a wide variety of countries worldwide.
Smart people purchase CBD Hemp Oils that rank high in reviews. Our iDWeeds hemp oil reviews are all done by ourselves, making us one of the authoritative CBD sites.
iDWeeds does NOT sell CBD (Cannabis) merchandise. We compare products from trusted brands based on potency, value, and consumer satisfaction. As CBD demand creates a flood of shady scam sites, our mission is to prevent dissatisfaction and keep you from consuming a low-quality, contaminated product.
When you order from one of these links, we may receive some compensation. Nonetheless, our reviews are honest, fact-based, and verifiable thanks to our transparant testing procedure. See our full notice.
Receptra Naturals Product Line
Receptra Naturals has a diversified product line.
Serious Relief + Turmeric Tinctures, Seriously Relax + Lavender Tinctures, Serious Rest + Chamomile Tinctures.
Serious Relief + Arnica Targeted Topical, Seriously Relax + Arnica Body Oil, Serious Relief + Arnica Targeted Topical Stick
Capsules for relaxing and resting are available in bottles of 30 capsules with 25mg/capsule.
Full-Spectrum CBD-CBN gummies. 25mg / 30 gummies.
Receptra Naturals pet CBD tincture. Available in 1 oz bottles with a concentration of 16mg/dose (480mg/bottle) and 25mg/dose (750mg/bottle).
Shipping Locations
Receptra Naturals ships worldwide. It's best to order directly through their website and apply our coupon code discount. There are a lot of resellers on the internet, that otherwise could come in between and rack up the price.
In addition, you risk getting fake products when ordering from others. iDWeeds independently reviews directly from the source.
Certificate of Lab Analysis
All Receptra Naturals products are quality tested by an independent third party lab to ensure you get the best product possible. Certificate of Analysis is available on their homepage.
Click on a product that suits your needs to go to the order page.
Cannabinoid Profile Receptra Naturals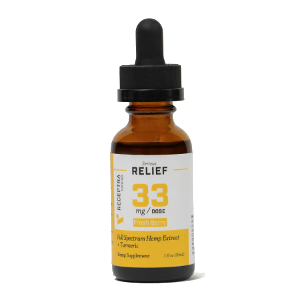 Receptra Naturals CBD oils are sold in 2 different concentrations, 33mg/dose, and 66mg/dose. This is approximately 1000 and 2000 mg CBD per 1 oz bottle.
The 2 oz bottles contain approximately 2000 and 4000 mg CBD per bottle.
Receptra Naturals CBD oils focus on 3 areas:
They offer THC-free oils as well.
The Cannabinoid Profile of Receptra full-spectrum oils has cannabinoids like THC, CBG, and CBC. Savage CBD oil 1000mg has seven additional cannabinoids.
Receptra Naturals doesn't have a CBG oil for sale.
Recently Receptra Naturals started testing on terpenes. Terpenes greatly add to the effectiveness of the oils. Lab tests make sure they maintain their high standards of purity and concentration.
The mg price of $0.07 is an average market price. The cheapest products can be easily half the price but might not hold as many cannabinoids and terpenes. Comparable oils you can find in our 2500 mg CBD oil review.
Benefits
Receptra Naturals keeps all its cultivation and extract production in-house for maximum potency and quality – something that clearly manifests itself in its products.
Interestingly, they breed their hemp with a heavy focus on beta-caryophyllene. Caryophyllene is a common cannabis terpene known for its sedative effects, accounting for a whopping 34% of Receptra Naturals' CBD oil terpene profile.
Receptra Naturals' CBD oils contain various useful terpenes, including nerolidol, eucalyptol, humulene, humulene, pinene, bisabolol, linalool, and myrcene.
The cannabinoid profile is less diverse than the terpene content. However, it's also rather powerful, containing an incredible 91% CBD, with the other nine percent split between CBG, CBC, and an allowable amount of THC.
Overall, the CBD oil is clean and potent, providing substantial relief from symptoms of anxiety, pain, and insomnia.
Anxiety
A rich combination of terpenes and cannabinoids helps promote relaxation and fight anxiety symptoms.
Ant-anxiety terpenes like myrcene, limonene, caryophyllene, linalool, and pinene are there in large amounts. Meanwhile, the relaxing benefits of full-spectrum CBD extracts account for most of the calming effects.
Pain
Receptra Naturals comes on strong again with its terpene profile. Their oil is full of anti-pain terpenes – specifically myrcene, linalool, pinene, caryophyllene, and limonene.
CBC's analgesic benefits are well-known, but CBG also works to relieve pain and fight inflammation. High-CBG products are therefore beneficial for inflammatory pain, like arthritis, strains, and sprains. CBC offers the same benefits against inflammation, with a focus on neuropathic or post-operative pain.
Sleep
Myrcene, caryophyllene, and linalool are useful sleep-aids and are massively present in Receptra Naturals' oil.
CBG is also a known sleep aid.
What We (Don't) Like
There are plenty of reasons to like Receptra Naturals. Here we will highlight some of their pros and cons.
High Quality
Receptra Naturals is known-for its high-quality CBD and quality consistency. Thanks to their transparency, all customers can check their test-reports online with QR-codes.
Terpenes
Adding strongly to the entourage effect, we are pleased to see that Receptra Naturals oils contain terpenes, which can be found in the lab test results. The best CBD products for anxiety contain terpenes with anti-stress properties.
Limited Product Line
For one-stop-shoppers, Receptra Naturals has quite a limited line. Nothing for vapers and no gummies or edibles. Vapers can read our Avid Hemp vape reviews and find great products and low prices.
Receptra Naturals offers Pet CBD oil. It is a pity they don't have CBD oil treats for dogs, as some competitors do. Read our Honest Paws CBD dog treats review for more info on this company specialized only on pet CBD products.
Hard to access Certificates Of Analysis
If you are a potential customer and want to check out the Receptra Naturals test reports, to see what cannabinoids and terpenes their products contain, though luck. The lab tests are not openly available like that. If you bought a product, you could access the lab test with the batch number printed on it.
Value for Money
With $0.07 / mg (2 oz value deal), Receptra Naturals is on the high-end of the average market price-band. More value for money you'll get with the automatically applied CBDistillery discount code.
What Third Party Lab does Receptra Naturals use?
Receptra Naturals uses DB Labs.
4439 Polaris Avenue
Las Vegas, NV 89103
What Company Owns Receptra Naturals?
Receptra Naturals is a privately owned company with several shareholders.
Where is Receptra Naturals located?
Receptra Naturals is located in Broomfield, Colorado.
11811 Upham Street
Unit 7
Broomfield, CO 80020
Where to Buy
The safest and most affordable way to buy is straight from the manufacturer online. As there can be knock-offs and scams, make sure you get the real deal at the lowest price. Click on the button below to go straight to the official website where you can apply our coupon code discount.
Sources
Sources:
https://www.fda.gov/newsevents/publichealthfocus/ucm484109.htm
https://www.forbes.com/sites/nickkovacevich/2018/08/01/cannabis-for-the-win-sports-leagues-see-the-light-on-cbd/
https://www.leafly.com/news/lifestyle/8-must-have-cbd-products-for-athletes-and-exercise-junkies
https://nanocraftcbd.com/blogs/news/top-athletes-who-use-cbd-oil-and-why