You know how they say, "don't judge a book by its cover?" Well, that platitude doesn't apply in marketing. Customers looking for a specific type of product will naturally gravitate to pretty pictures and fancy designs.
It's time to take advantage of this little phenomenon, but you'll need expert help to stand out. 
The CBD industry is more competitive than ever. An eye-catching, well-designed label makes your product look professional, preventing it from vanishing in a vast ocean of similar products. 
Then there's compliance. You'd be surprised how a small mistake could lead to a mountain of unexpected problems, especially in an industry always under the FDA's microscope. 
With our partner's help, you can perfect your label(s) and avoid unnecessary legal hurdles down the road. 
Most importantly, you'll have original, expertly-designed packaging to build and maintain your unique brand.
How do I Join The White Label CBD Partnership?
Joining our partner's white-label and private-label CBD wholesale family is easy. Just fill out their short registration form below.
Once the registration is processed by our premium wholesale partner (NOT iDWeeds), you'll have access to some of the best white label and private label of USA made industrial hemp product services available.
White Label vs. Private Label CBD
If you're looking to start a CBD business, it's essential to understand the subtle distinction between CBD white label and private label.
White Label CBD
White label CBD is a good choice if you want to jump right into CBD retail. "White labeling" is a practice where a labeling partner places custom labels on a generic product.
This practice allows CBD businesses to sell inventory without producing or testing their own. Instead, they either contract an outside party to make a specific formula or purchase generic products already created and tested by the labeler.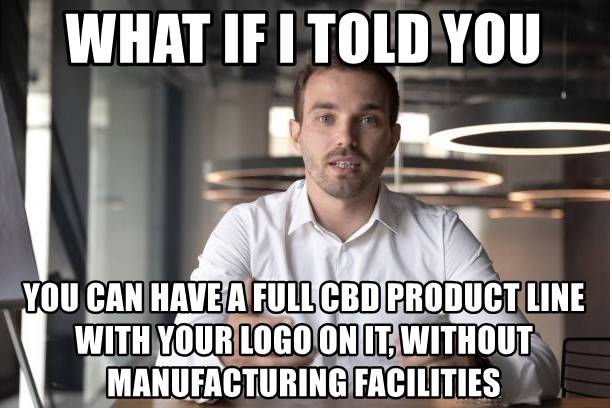 Private Label CBD
Private label CBD follows the same model as a white label, but with one key difference.
Unlike white-labeling, private-labeling involves proprietary (custom-made) products produced by the client, not generic ones from an outside distributor.
Private labeling saves time and resources on labeling design and production, but retailers have to provide their CBD products.
Larger businesses with a means of production/testing should choose private label hemp products.
CBD White Label Benefits
Whether you opt for generic white-label products or create the highest quality extract in-house, labels are a crucial decision that impacts your product development process.
Producing American white label or private label CBD with 3rd party help is cost-efficient and convenient. Our partner's resources and unrivaled expertise make them one of the most qualified private label and white label CBD suppliers in the industry.
White label and private label customers receive:
Wide range of best quality hemp products
No MOQ and flexible terms
Price-match and Money-back guarantees
One-on-one consulting
FDA registered / 3rd party tested
Deep Industry Knowledge and Experience
For over 20 years, our partner established itself as a CBD business, and hemp expert, advocating for various firms and producers in the cannabis industry.
From white and private label hemp oil to the many derivatives we see today, we'll connect you to a business with a deep background in CBD wholesale, production, labeling, and branding.
cGMP compliant with the Florida department of agriculture USDA hemp foods manufacturing permit.
Exceptional Sourcing
Sourced from certified organic Florida and Colorado-grown hemp, our partner offers the best pure industrial hemp available. This is a huge advantage for businesses who choose white labeling.
Of course, our partner documents everything. They have a solid reputation for strict quality control, clean CBD extraction techniques, and 3rd party lab testing to prove it.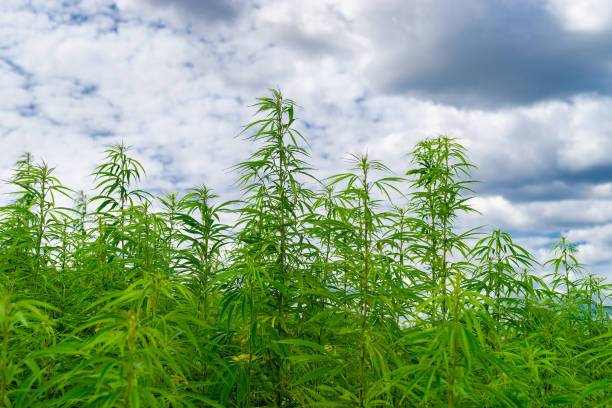 A Risk-Free Agreement
Our partner is confident to be one of the best white label suppliers. If you aren't satisfied, take advantage of their 30-day money-back guarantee.
If you or your customers aren't blown away by the labeling design and distribution services within 30 days, cancel the agreement for a refund.
You also benefit from our partner's "no minimum order quantity" policy, giving you complete control over how much you spend.
To top it all off, you save money with custom packing and free shipping (ground). Dropshipping is not available yet.
Drive Sales With the Newest Full Spectrum CBD Products
Our partner is happy to offer premium CBD products for businesses who want to strictly focus on retail without the trouble (and cost) of production and testing. Your company has to trust our partner to deliver high-quality hemp CBD before you associate with it.
Thanks to third-party testing and certified CBD hemp sources, we promise your label will be on a product you're proud to sell.
Of course, they don't have all types of products. Especially unpopular products like liposomal spray, CBD patches, toothpaste, liquid soap, face masks, face scrub, body butter, bath bombs, beard oil, hair serum, mints, honey sticks, sodas, drink mixes, dog treats, CBD products for spa, etc.
Third-Party & Independent Testing
Thanks to our partner's FDA registered facility, state-of-the-art production, and third-party HPLC1 testing, customers can access safe, potent CBD. This ensures the consistency and purity of terpenes, essential fatty acids, and phytonutrients.
Whether your business needs pre-made products or wants a manufacturer for its formula, our partner has a secure, sterile, advanced facility to make that happen.
They take great care in every step of the CBD oil production process, in addition to any other CBD products your customers need.
From unique broad-spectrum hemp oil to CBD oil-infused topical products, our partner carries some of the best third-party-tested full-spectrum CBD, isolate CBD, and broad-spectrum products.
CBD Oils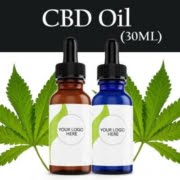 CBD oil is the backbone of the CBD industry. This extract paved the way for future, much more complex products.
Oils are the one item any CBD merchant has to have.
CBD oil is hemp extract suspended in a carrier oil, such as MCT, coconut oil, olive oil, or grapeseed oil.
CBD Pills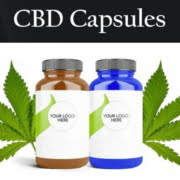 CBD pills are a mess-free, discrete way to consume CBD. Each capsule contains a set amount of THC-free organic hemp CBD essential oils.
CBD capsules/gel caps sell well, making them a critical addition to any retailer's inventory. Aside from accurate dosing and discretion, these products make ingestion easier for consumers who don't like the "hempy" taste of CBD oils or tinctures.
CBD Flower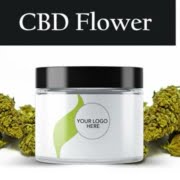 Following their THC counterparts' footsteps, CBD manufacturers continue to embrace smokable CBD flower – an attractive product for people who enjoy regular cannabis consumption.
Hemp cigarettes or "hemp joints" are pre-rolls containing dried hemp flower. Some producers design these to look identical to cigarettes, which some consumers use as a tobacco substitute.
CBD hemp wraps and hemp rolling papers are also available for those who'd instead roll their joints or blunts.
Keep in mind this product hasn't undergone any kind of extraction process, meaning all cannabinoids – including traces of THC – are present.
CBD Pet Oil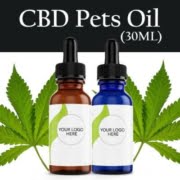 THC-free CBD hemp extracts show promise as a supplementary therapy for things like pain relief and inflammation in dogs and cats. 
Our partner offers an array of popular products, such as CBD hemp oil for pets, CBD pet tinctures, and topicals.
CBD Vape Products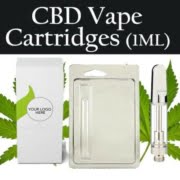 CBD vape extracts are CBD products suspended in e-liquid or vape oil to be used with an e-cigarette.
CBD vape cartridges contain a small amount of concentrated CBD vape oil. Available in standard 510 threaded options or JUUL-style disposable vape pods. 
THC-free E-liquid for refillable vape tanks is also an option, as are 510 threaded vape pens and single-use disposables.
CBD Topicals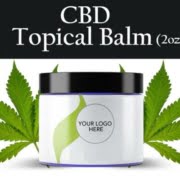 Our partner offers an in-house line of topicals for white-label customers. Alternately, clients can submit their formula for production in a private-label agreement. A wide array of unique skin care products and cosmetics are available.
Creams and lotions are popular THC-free CBD topicals. They're particularly useful for targeting specific problem areas, such as joints or skin irritations. 
Similarly, salves, balms, muscle rubs, salt scrubs, and massage oil are handy for healthy skin and sore muscles.
CBD Edibles
Cannabis edibles are regular foods infused with cannabinoids – in this case, CBD. Our partner can use your company's formula to produce private label CBD edibles or provide white label premium CBD edibles and hemp food supplements from their facilities.
Edibles are the most diverse type of cannabis product. Clients can choose from organic CBD chocolate bars, cookies, gummies, and more.
CBD Beverages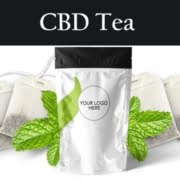 As the name implies, CBD drinks are various drinkable products infused with CBD. They can include CBD wine, CBD water, CBD energy drinks, CBD coffee, and CBD tea.
These have seen a rise in popularity and are worth having in stock.
Currently, our partner offers tea in its white label product line. Simply steep and consume.
World-Class Customer Service
It's impossible to sell unlabeled products, which is why our partner offers 24/7 customer service. In a market this competitive, you can't allow your CBD e-commerce website platform or store location to fall behind.
If you have any issues, contact them, and they'll be happy to help you get back to business as usual.
When you start with them, you have the benefit of a one-on-one.
White-Label Registration Form
Fill in this short form to get in touch with our recommended premium white label partner who's products we tested and trust.
Will You Help Me Design My Exclusive Brand?
Our partner does have in-house designers. However, they require you to provide your logo and color palette. Their designers can then take the rough draft and fine-tune it for your brand.
Are Private Label CBD Businesses Legal in the U.S.?
Yes. Private label CBD is legal, just like any other labeling service. More importantly, it's growing as an option for retailers to quickly get their businesses off the ground.
Which Private Label Products Have a Low Minimum Order Quantity?
None of our partner's products have a minimum order quantity.
What's Your Development Lead Time After Placing an Order?
Orders will ship one week after being placed.
Do You Ship Internationally?
Yes, we ship internationally. However, international shipping fees apply.