Updated on January 4th, 2022
How do you take CBD?
There are several ways you can use CBD oil. Therefore, we have listed them for you below.
On this website, you will find all the cannabis info you need. Whether you are looking to relieve pain with CBD, fight anxiety, or need Cannabis/CBD cancer treatment.
This post focuses on CBD's general use, but if you want to know how to use CBD oil for anxiety, you can read about it in a separate post.
5 Ways of using Cannabidiol
1) Sublingually use CBD oil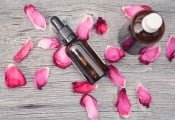 With so much choice in CO2 extracted CBD oil for sale, it is hard to choose. Besides that, you need to determine how to take it. The most common way to use cannabidiol is sublingual. Just put some drops under your tongue for one minute and then swallow.
When you have a very pure concentrate, it can be more of a paste than an oil. In this case, you can put a small amount on your finger and rub it onto your lower gum until it is completely absorbed.
The sublingual usage method is one of the most effective CBD intakes concerning absorption into your body. You can quickly determine the correct dosage with our CBD oil calculator.
2) Vaping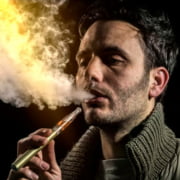 However, some CBD oils are also suited for vaping in many vaporizing pens. Some vaporizing pens only take specific cartridges and are not suitable for adding your own CBD vape mix. So, pay attention to this when choosing one.
The absorption into your body is excellent, and vaping is better for your health than smoking.  Because the carbon and smoke particles related to smoking are absent, it has gained popularity fast.
3) Smoking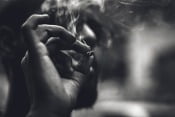 For smoking, usually, people use a so-called oil rig (a kind of water pipe). The oil rig heats the oil, and you inhale it after it has gone through water filtration and cooling. Because the smoking process produces burning particles, most health-oriented users do not use this method.
4) Edibles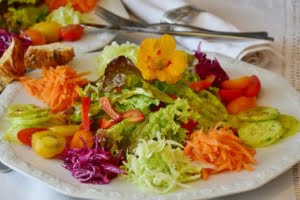 CBD oil has this specific taste that some people do not like. If you don't like the taste, you can drop the oil in your food. Some food is better suited for this purpose than others.
For example, salads or other food that we usually season with oil are excellent ways of consuming your cannabidiol without having to taste it.
You could also add it to cakes or other hot food, but you have to be careful with the temperature. Above 90° C, the CBD oil loses most of its health benefits, so better keep it cool. There is a wide range of food and snacks with CBD, from gummies and bubble gum to CBD water.
You can either use the sublingual methods and follow our vet CBD dosing chart or mix the oil in the food or drinking water for your dog.
5) Topically use CBD oil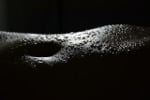 The closer you bring cannabidiol to the problem, the better it is. Therefore, when having joint issues, just put some CBD cream for arthritis on your affected skin and gently rub it in. Do this three times a day until your complaint is gone and continue for a while afterward to ensure it doesn't return.
Remember that for severe conditions like cancer, MS, severe autism, pain, etc., you need high doses of CBD, which come much cheaper when getting a 6-month supply, which amounts to 3600 mg of full-spectrum CBD. CBDPure is one of them and ranks the best CBD oils for cancer rating.
CBD shops can launch their own CBD line with our partner's white label program and even have them produce unique products like CBD beard oil private label.
CBD and CBG (cannabigerol)
A common question we get is, can you take CBD and CBG together. The answer is yes. In fact, several CBD producers offer one-to-one or two-to-one CBD/CBG mixes. Read more about it in our grand CBG review.
Does your CBD bottle not contain clear information on how many drops you need to take? Wonder how to calculate CBD content the easy way?
Athletes and fitness enthusiasts use CBD in different ways. People typically use CBD topicals to warm up muscles before exercise and recover sore muscles afterward. Many also use sublingual CBD drops for more energy and focus during sports.
Sources
Sources:
https://www.fda.gov/newsevents/publichealthfocus/ucm484109.htm
https://www.projectcbd.org/guidance/cbd-users-manual
https://hightimes.com/sponsored/top-5-ways-to-take-cbd-finding-the-right-product-for-you/
https://echoconnection.org/how-take-cbd-oil-options/
https://ministryofhemp.com/blog/different-types-cbd-oil/