Updated on May 31st, 2021
If you haven't heard of fake CBD by now, you are not paying attention.
While CBD's popularity is exploding, so are scammers, who trick people into buying contaminated, dangerous synthetic 4-CCB and non-existent Cannabidiol. Their websites look pretty much legit, which sneakily deceives many unsuspecting customers.
You can easily avoid rip-offs with the up-to-date Scam Checker and by following our checklist.
Why All the Fuss about CBD?
You may well remember that up until a few short years ago, THC- the cognitive impairing component of cannabis- was the buzzword. However, the impairing effect of this cannabinoid has allowed CBD to surpass it in terms of popularity.
This is because cannabidiol does not have any harmful side effects and doesn't cause a high. Therefore, CBD is popular amongst consumers because people are looking for medicinal benefits without the high.
Take a look at the following points to help separate quality from fluff.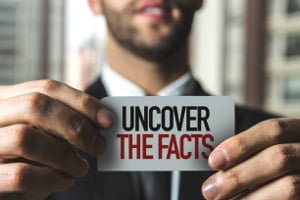 But how safe is your CBD?
Recently, the FDA published a report on how many warning letters to CBD companies. These letters were regarding fake CBD, products that have less or more CBD than stated, contain other cannabinoids (for example, THC), or even toxic substances.
There is a variety of products available today, from hemp gummy bears to topical creams with CBD. It is no wonder that consumers can become lost in the sea of cannabis products- unable to identify what is real or how to tell if their CBD is the best CBD oil with THC on the market.
Do you want to know the trick to knowing how to identify the best topical CBD oil? Continue reading; we'll reveal it down below.
Fake CBD Brands (Updated List below)
In December 2017, the Utah Poison Control Center released reports of emergencies involving reported cases where at least 52 people were exposed to fake CBD. The products used, however, were labeled as 'CBD.'
According to the reports, the patients experienced the following symptoms:
Altered state of mind
Seizures
Disorientation
Loss of consciousness
Hallucinations
By January 2018, the suspected brands were found to contain a synthetic or fake type of CBD cannabinoid known as 4-cyano CUMYL-BUTINACA (4-CCB), which was used as a cheap substitute for actual CBD. No amount of CBD was found at all, despite the labels stating: 'CBD oil'.
You can find a list of these letters and the full disclosure of the companies involved in the source section (first link – FDA). However, there are many more cases that don't even reach the FDA.
Click on Scam Checker for a continuously updated list of fake CBD brands.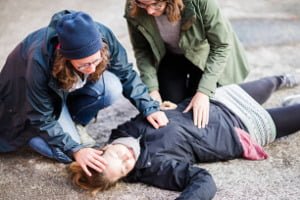 In November 2017, Montel Williams, a former talk-show host, sued an ex-con that used Williams' name and reputation to promote several fake CBD brands, containing less or no CBD at all.
As the cannabis market grows, the regulations will evolve too; as will the amount of research into cannabinoids like CBD. Both consumers and researchers focus attention on CBD based studies, and by now, most are aware of the promise CBD holds for treating a variety of conditions and symptoms.
The Importance of Dealing with Fake CBD Products
With the multitude of choices that you have, why settle for anything less than the best? Or at least make sure you are not ripped off.
Fraudulent Sales with Public Health Risk
Before CBD became a buzzword, the FDA had already begun warning companies about false statements claiming the 'miracle' of CBD oil, issuing warning letters for several years already to companies that had been selling oil without the advertised amount of cannabinoids. Or even with other compounds that weren't disclosed.
The danger is clear. Always do your homework before purchasing a CBD or cannabis product.
Saving CBD's Fragile Reputation
Another reason to boycott companies selling these kinds of low-quality products is to safeguard CBD's difficultly regained reputation. For years, cannabis has fought to receive recognition as a medicine or supplement, and people that rely on cannabis to fight cancer have suffered due to its low recognition.
Now, as cannabis is beginning to regain recognition as a reputable plant, there are a few companies selling knock-offs and fakes that risk tarnishing this young legal industry.
If you want to know more about proper cannabidiol use, see our extensive range of articles covering various topics and health conditions. Like, find out the best consumption method for marijuana lung cancer treatment.
CBD has been proved to be safe- and, unless the CBD oil is fake or contains harmful substances, there are no harmful side effects. Legal CBD products are widely available. Depending on the local jurisdiction, there are different regulations on CBD products.
Selecting the Right CBD (Oil)
The CBD marketplace is currently swarming with new brands purporting new products to curious consumers. This can make it a difficult marketplace for the average consumer to navigate.
Here's the thing, many products are putting 'CBD oil' on their label but the reality is quite different; they may not actually contain any CBD at all.
Is Lazarus Naturals the cheapest CBD? It is amongst our reviewed products and they haven't been exposed by CBD scam checkers, like Hemp Bombs, and CBDfx.
Some may have lesser amounts of CBD, or higher amounts of THC, or synthetically produced cannabinoids while others could contain harmful solvents. Some ways on how to choose the right CBD oil.
When the bottle actually contains fewer milligrams than indicated on the bottle, you are not getting the amount of CBD that you should. For medical conditions, this could be quite critical.
1 – Reading Trustworthy Reviews
The easiest way to find quality CBD oil and avoid the fakes? Read the reviews on iDWeeds and check out the honest ratings.
And, if you need more proof after the review, simply hop on over to the company's website and look for their third-party lab test results. Here is our CBD oil Nanocraft review, to start with.
2 – Make Sure it's Organic
Some extraction methods use harmful solvents or substances. Choosing an organic brand is one of the surest ways that you can be certain that your CBD oil or CBD product is free from harmful substances.
Third-party test results can let you know that you aren't getting harmful pesticides, solvents, or nasty substitutes like synthetic CBD.
3 – Look for Transparency
Companies that transparently disclose their cannabis sourcing and production methods are more credible.
If a company is not offering clear and transparent information regarding where their plant material is sourced from, their extraction and production, then you have cause for suspicion.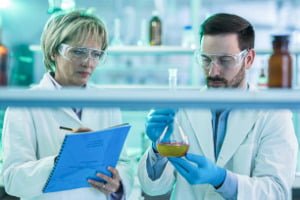 4 – Look for third party Lab Reports
Third-party lab test results posted on the retailer's website increases its credibility. Simply lookout for products that have undergone rigorous testing and have the certificate to prove it.
And if retailers make these test results easily accessible and regularly update them, then you know that you are on the right track.
5 – Responsible and Conscious Retailing and Marketing
When you are looking to avoid fake CBD products, don't just stop at the test results. Take a look at how the company is promoting its brand. It is imperative to support companies that are responsible and reliable.
Always look for contact details. If things look suspicious, make sure they are valid by calling them before making a purchase.
Wholesale Hemp Oil
Many people are looking for an opportunity to start tapping into the CBD money-making machine. Well, here it is. Our partner's wholesale program allows shops (from tiny start-ups to large chains) to buy CBD products of top quality for wholesale discounts.
The program offers one of the industry's best product lines, everything in-house produced and third-party tested. Bulk CBD powder is about the only item that they don't carry (yet).
It is the best American white label CBD program.
Got ripped off? Share it in the comments below to warn others so we can put an end to the scam.
Sources
Sources:
https://www.fda.gov/newsevents/publichealthfocus/ucm484109.htm
https://cannabisnow.com/fake-cbd-oil-inside-the-dangerous-new-trend/
https://www.marijuanabreak.com/cbd-oil-third-party-testing
https://www.cdc.gov/mmwr/volumes/67/wr/mm6720a5.htm?s_cid=mm6720a5_w#T1_down
https://www.cdc.gov/mmwr/volumes/67/wr/mm6720a5.htm
https://www.leafly.com/news/cannabis-101/essential-tips-for-buying-hemp-cbd-products
https://www.webmd.com/pain-management/news/20180618/congress-may-soon-make-cbd-from-hemp-legal
https://www.vice.com/en_us/article/pawdz9/cbd-products-are-everywhere-but-is-cbd-legal-not-exactly
https://www.fda.gov/newsevents/publichealthfocus/ucm484109.htm
https://www.phoenixnewtimes.com/news/cbd-oil-scam-montel-williams-sues-arizona-ex-con-weightlifter-9834531