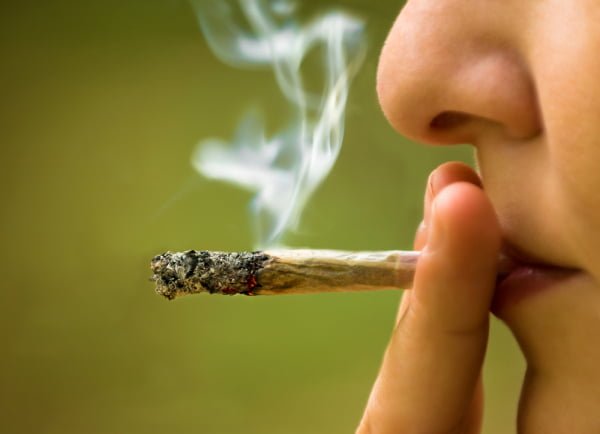 How to Sober Up From Weed Fast & For Sure
Updated on August 14th, 2021
As cannabis becomes legal in many places, weed fans continually see new products being developed and introduced to the mass markets.
Whether you like to eat edibles or prefer a casual hit from a joint, weed can be a relaxing good time.
However, it is easy to overindulge and get too high. But don't panic – nothing lasts forever.
Whether or not you're consuming Indica vs. Sativa, getting too high can be an uncomfortable experience and really ruin the fun of getting high. If you routinely buy weed online and indulge in weed goodies, you are most likely well aware of the feelings of being too high.
Thankfully, we understand the uncomfortable feeling of being too high and the desire to sober yourself to avoid those sometimes scary feelings. Our in-depth guide on sobering up from weed quickly helps the beginning weed user to the advanced cannabis connoisseur.
These tips are fast and effective and won't leave you riding out the discomforts of being greening out.
How long does it take to sober up when you're too high?
It is important to remember that several factors impact your body's ability to sober up from cannabis. These factors would include a wide range of internal and external factors such as the type of cannabis product if you consumed alcohol or caffeine before getting high and even your body's metabolic rate.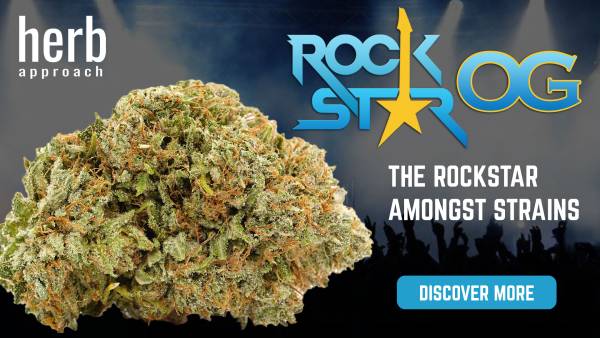 When using cannabis products, personal tolerance plays a large factor in how high you may get and how quickly you might sober yourself up. It is important to keep all of these factors in mind when determining the correct dosage for your session,
It is also important to note that some substances, including alcohol and caffeine, can significantly affect the psychoactive effects of cannabis products. It is recommended not to use weed after consuming alcohol specifically as you are at a greater risk of increased psychoactive effects and the feeling of being too high.
How is THC absorbed into your body?
Before using any cannabis products, make sure you understand the basics of dosing and how the components of cannabis impact your mental and physical state. THC, or delta-9-tetrahydrocannabinol, is absorbed into the body and gives users that feeling of high after use. This is also the component of weed that can make you feel too high. Understanding how your body absorbs and responds to THC will help you gauge your dosing in the future.

As may already know, two of the primary ways to consume cannabis products are through ingestion and inhalation. Inhalation is accomplished by smoking or vaporizing the bud or herb. When smoking weed, the THC is directly absorbed into your lungs. This is the fastest way for THC to enter the body, and it is much easier to gauge the impacts of your THC intake, called dosing.
Products like tinctures and edibles such as marijuana gummy worms make dosing cannabis much easier due to labeled amounts and application ease. However, many tokers still prefer smoking and vaping instead of edibles due to the much faster onset of effects.
But why is smoking weed so much more efficient?
When you inhale weed, the smoke is held directly in your lungs. Your lungs are lined with an array of alveoli – the small air sacs that are the primary mechanism responsible for gas exchange in the lungs.
Because of these large numbers of alveoli, your lungs possess an incredible amount of surface area, enabling maximum absorption of the cannabis into your body. This quick absorption is also why you can feel the psychoactive effects immediately after smoking or vaping weed.
This is an excellent way to monitor how high you are getting, saving you from that dreaded, too-high feeling.
The second most popular method for consuming cannabis is through ingestion, such as edibles.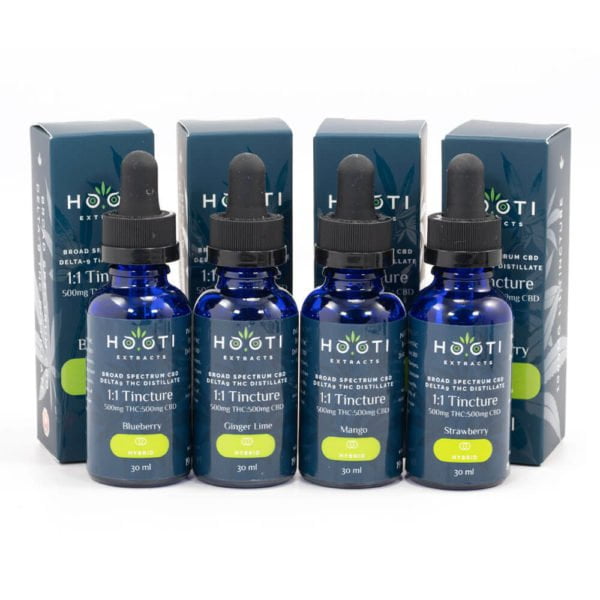 When consuming an edibles dosage, the pathway that THC enters your body is through your stomach rather than through your lungs. This consumption method is slower than inhalation as it takes time for the body to digest the cannabis and for the THC to enter your system through your liver.
It is important to remember the THC levels in edibles are often lower, as the THC psychoactive effects tend to be more intense and last longer than through inhalation. It is more difficult to pace your dosing through edibles as it can take anywhere from 30 minutes to 2 hours to feel THC's effects.
We recommend waiting at least two hours before redosing to ensure you don't overindulge.
How do I know if I am too high?
Every cannabis product is different, and no two people feel the effects of cannabis in the same way. It is important to remember that a dose that makes sense for you may not make sense for someone else.
People experience the physical and psychological effects differently and in different capacities. That being said, there are some universal signs of being too high.
Nausea
For many, being too high is often accompanied by nausea or the feeling of "greening out." Some people may be more susceptible to this type of negative effect of cannabis consumption.
This feeling of nausea is caused by consuming an amount of THC that is above your personal tolerance. In more extreme cases, this nausea may be accompanied by a feeling of dizziness or even reduced motor skills.
A heavy dose of Indica strains of cannabis or a large dose of edibles can also result in a tingling sensation throughout the body accompanied by nausea.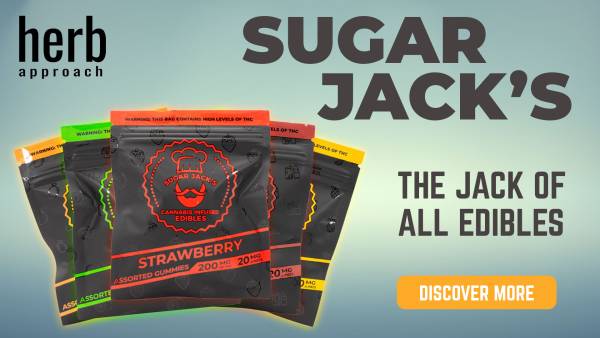 Fatigue
Overconsumption of cannabis can have many physical effects on the body, such as extreme fatigue, lethargy, or a feeling of heaviness. Some users may report experiencing slurred speech, a cloudy mind, or hazing thoughts.
Reduced mental cognition
An undeniable sign of being too high is a noticeable reduction in mental cognition or mental sharpness. This type of experience is very individual and may include spacing out for long periods, trouble forming words or difficulty focusing. This is often coupled with paranoia.
6 fastest ways to sober up from marijuana
Here are some of our tried and true methods of sobering up from a cannabis high.
Take Sugar and/or Vitamin C
Eating or drinking something high in sugar can help with nausea and bringing down the high. Ideally, take CBD gummies which are high in sugar. The CBD in gummies helps, too, as we explain later on.
You can also take a high dose of Vitamin C. These Funky Farms drinks contains both sugar and Vitamin C. Ideal for sobering up.
Use Black Peppercorn
Dr. Ethan Russo – a respected cannabis researcher – has found that terpenes such as beta-caryophyllene found in peppercorn can help reduce the THC high.
Sleep it off
One of the most highly recommended methods for escaping the feeling of being too high is simply sleeping it off. It is usually easy to fall asleep after using cannabis products, and it can pass the time without having to experience the discomfort of being too high.
Cold shower
A cold shower is a great way to improve your alertness and sober up from weed-like alcohol consumption. It is important to ensure the water is cold, not lukewarm, for maximum benefits. A cold shower improves blood circulation in your system, increasing your body's demand for oxygen.
This need for oxygen encourages improved circulation and fights off fatigue. The shock of the cold water helps to awake the mind and increases mental alertness.
Get some fresh air & distraction
Get your mind on something else and relax. Going out for a quick walk in the fresh air can work wonders in counteracting the feelings of being too high. The fresh air will help energize your mind, and the increased circulation from walking will help fight fatigue and even nausea.
Have some CBD
CBD can actually act to counteract THC's effects[1], helping alleviate nausea and anxiety symptoms that so commonly accompany a "green out" experience. CBD oil in Canada is available in many forms, ranging from capsules and tinctures to edibles and vapes.

If you're not feeling too confident about your abilities, it's a good idea to have a few CBD products as a backup if you're having difficulty dealing with the effects!
CBD bath bombs (salts) white label, and many more white label products are available at our partner.
Conclusion
Depending on how you consumed cannabis, the time frame for sobering up can vary drastically.
When smoking weed, you can expect to be high for approximately 3-4 hours. When ingesting cannabis orally, you can expect to be high for 8-12 hours.
While it is possible to overdo your cannabis consumption with any product, it is significantly easier to experience feeling too high after consuming edibles due to the difficulty of adjusting dosing.
Despite these helpful tips, it is important to take a proactive approach when using cannabis products. It is much easier to practice proper dosing to prevent getting too high than sober up after the fact.
Better to be safe than too high!
Want to keep up to date with cannabis trends? Follow HERE for more!