Updated on September 15th, 2023
Social anxiety disorder, stress disorder, and panic disorder are the most common mental illnesses in the western world. Less than 37% of anxiety disorder patients get conventional treatment.
Although regular medicine might be effective in treating anxiety, the side-effects make you want to think twice before taking it.
There are many anecdotal reports that cannabidiol helps with anxiety.
Read on to discover which CBD product suits your condition optimally and what potential side effects to expect.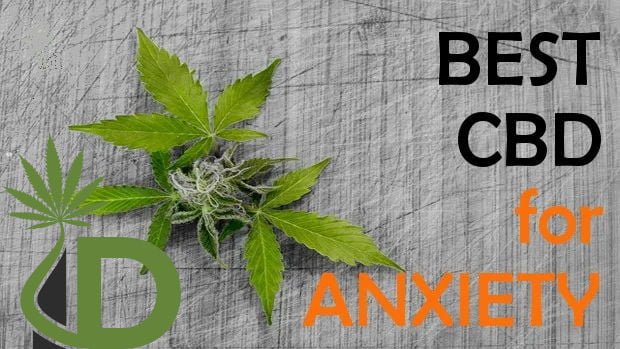 iDWeeds Top 4 CBD Oils for Anxiety
Our test is based on consumer testimonials, lab tests, purity, concentration, and price. We've taken the best value package offered by each manufacturer.
MedTerra

CBD Oil 2000 BS
$0.05 / mg
Ships Outside US
THC-Free
Full-Spectrum

HealthworxCBD

Terpene Relax 3000
$0.05 / mg
Ships Outside US
THC-Free
Full-Spectrum

CBDfx

CBD+CBN Calm 4000
$0.04 / mg
Ships Outside US
THC-Free
Full-Spectrum

CBDistillery

CBD Oil 2500 BS

$0.05 / mg

Ships Outside US
THC-Free
Full-Spectrum

Our

Anxiety 

review criteria 
In this grand-test, we present the best CBD oil on the market for Anxiety you can buy.  Overall we tested and reviewed dozens of Medical cannabis and CBD oils that are all organic, lab-tested, and which people reported helping with anxiety symptoms.
We likewise reviewed gummies and cookies to find the best CBD edible gummies for anxiety. Based on the researchers' drug response curve, we can now best recommend the top CBD oils for anxiety, especially suitable for kids.
We picked the best ones for your anxiety by checking the following:
Organic Hemp
3rd-Party Lab Tested
Full Spectrum
THC-free (or not)
Potency (concentration)
When we test on strength at iDWeeds, we first look at the CBD product trademarks, constituents of hemp, CBD dose, experts case studies, and the overall CBD power: The more cannabinoids and terpenes, the better.
These oils are more effective than isolated Cannabidiol.
Note: In general, people use THC-free cannabis for anxiety because too much THC might increase anxiety symptoms.
This was reported during clinical trials. Some of the low THC oil for sale that we have reviewed are wonderful for some forms of anxiety, though.
For example, in some forms of social anxiety disorder, a little THC, on the contrary, may help in a more effective improvement. Since only trace amounts of THC are present in hemp, there is no reason for concerns about state laws' legality or mental health.
For more information, read our cannabis tincture review.