Updated on September 15th, 2023
Pain. A four-letter word that is all too familiar to us.
One in four Americans suffers from pain for longer than 24 hours.
Research has proven that cannabidiol boosts your body's mechanisms of dealing with pain.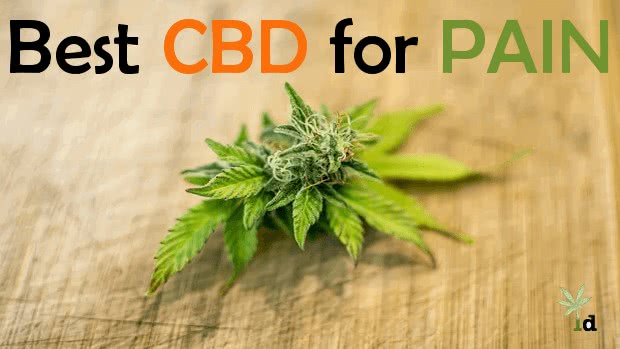 iDWeeds Top 5 CBD Oils for Pain
Our test is based on consumer testimonials, lab tests, purity, concentration, and price. We've taken the best value package offered by each manufacturer.
five

CBD Oil 3000 FS
$0.02 / mg
Ships Outside US
Full-Spectrum

Miraflora

CBD Oil 1500 FS
$0.1 / mg
Ships Outside US
Full-Spectrum

Extract Labs

CBD Oil 2000 FS
$0.04 / mg
Ships Outside US
Full-Spectrum

Try The CBD

CBD Oil 5000 FS

$0.05 / mg

Ships Outside US
Full-Spectrum

3CHI – Focus CBD

CBD Oil 5000 FS
$0.06 / mg
Ships Outside US
Full-Spectrum

Our review criteria for Pain
We reviewed and tested dozens of CBD oils with these criteria:
Organic Hemp
3rd-Party Lab Tested
Full Spectrum
Potency (concentration)
CBD Oil with THC and other cannabinoids and terpenes is more effective for pain than oils based on cannabidiol isolate.
However, for severe pain, you need higher dosages; therefore, oils with higher THC content or concentrates might be a better solution. Find out what the best THC oil for severe pain is or the best THC wax.
CBD concentrate wholesale discounts are available through our partner's new wholesale program.
Many people are confused when it comes to cannabis tincture vs. oil. Please follow the link to get educated on it.
Besides pain, anxiety is a widespread problem in today's society. Therefore we have done separate CBD oil reviews for anxiety.
[/av_one_full]