Updated on June 25th, 2022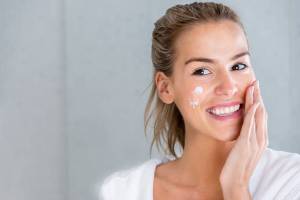 CBD skincare cosmetics are steadily making good on their promise.
Cannabidiol (CBD) works best when applied as close as possible to the area that needs care. That's why natural CBD infused creams are so effective for skin and muscle issues.
CBD Skin Care Brand Catalog
Wholesale CBD Skincare
Shops of any size can now benefit from this excellent wholesale program, jump on the CBD bandwagon, and start earning profits. This program has one of the broadest product lines in the industry and top-quality CBD.
Besides oils, softgels, gummies, vapes, pet oils, etc. Our partner offers the following skincare products.
Topical CBD Balm
CBD Massage Oil
CBD Salt Scrub
Several CBD creams
There is no CBD patches wholesale supply (yet), but it is otherwise a complete skincare product line. CBD topicals private label allows you to formulate your own unique products.
What is CBD skincare?
CBD skincare products are CBD infused, mostly with CBD oil. You can add CBD to skin lotions, balms, oils, bath salts. But there are many other CBD beauty products. Most of the neuroreceptors that CBD triggers are in the skin, which means that CBD oil for skincare is relaxing, relieves pain and improves your general wellbeing.
Just on a personal note, my wife started using a CBD moisturizing lotion after showering. After a while, she told me that it feels and works better than any of the top branded and expensive lotions she used before. She now only uses CBD lotion.
There are already many hemp skincare products on the market, and producers introduce new products daily. CBD is beginning to revolutionize the skincare industry. While regular CBD hemp oil is for sale only online, CBD oil skin care products have already made their way into retail chains like The Body Shop.
SOL CBD recently added two wonderful nourishing creams to its skincare line. Here you can find our SOL CBD discount code. Also, check out our Miraflora Naturals Reviews.
How to use CBD creams?
CBD is an organic component and free from harmful side effects, so you can use it daily. It is anti-allergenic, meaning that it actually cures allergies and therefore does not cause any. However, producers usually dissolve CBD in oil, or other serving liquid, which could cause allergies.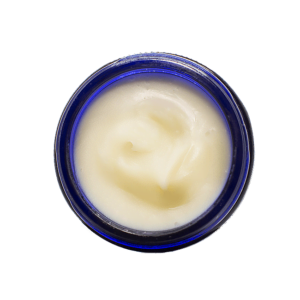 You may purchase ready-made CBD skincare products and use them according to their instructions.
It is also possible to mix a hemp oil serving with coconut oil (50/50) and apply it to your skin. Avoid getting CBD oil or CBD skincare products in your eyes as it can irritate.
Benefits of CBD skincare
CBD is a smart, organic supplement. It works on your body's endocannabinoid system to balances your body's health and boosts healing.
As a result, it directly helps skin problems rather than merely suppressing the symptoms. Besides, there are many other CBD health advantages.
Many dermatology creams only suppress symptoms and can cause skin irritation, allergic reactions, and even scarring. This is because they are usually produced chemically.
CBD skincare has natural anti-inflammation, anti-aging, and anti-oxidant properties and is ideal as a natural skincare product.
Besides that, there are almost no CBD oil side-effects. Press the link and read about how CBD makes you feel.
Beauty effects
CBD restores your skins moisture balance. It helps regenerate the protective outer skin layer and softens and smooths hair because it contains omega-3 and omega-6 fatty acids. It also tightens your skin and makes it look younger.
CBD's natural combination of vitamins and minerals, proteins, and fatty acids successfully fight air pollution, smoke, and UV effects, which cause aging of our skin. This means CBD has an anti-aging impact on your skin, hair, and nails.
THC or cannabis oil of wax have similar beauty effects and unless used in lip balm do not cause a high. But what is the best brand of cannabis wax to mix into your own body care products?
Medical effects
CBD skincare positively influences skin issues such as acne.
Read our recent comparison tests on the Best CBD Cream for Pain Relief and the Best Hemp Oil for Anxiety.
A British study shows that CBD can control cell proliferation and differentiation. This is a serious indication that CBD helps with skin problems, allergies, and so on.
We require more research is in this area.
Cannabidiol is just as good for our pets as it is for us. They can enjoy the same skincare advantages.
Other CBD products
You cannot only use CBD for many purposes, but there are also many ways to use it. The best way to take CBD depends on your condition. Perhaps the most popular CBD products are vape oil and hemp drops.
Not all CBD suppliers have CBD crystals for sale though. But hemp coffee seems to become more popular lately.
You can take cannabidiol with CBD pills. If you would like to mix your own formula, CBD isolate is the best choice. There are also ready-to-consume products such as CBD edibles.
The best CBD gummies for pain are full-spectrum with the highest strength in milligrams. Cannabidiol-infused water is also showing its potential.
And for your pets, there are CBD pet products on the market to boost your pet's health and cure many conditions.
Sources
Sources:
https://www.fda.gov/newsevents/publichealthfocus/ucm484109.htm
https://www.healthline.com/health/hemp-oil-for-skin
https://www.allure.com/story/cbd-oil-in-beauty-products
https://www.wellandgood.com/good-looks/cannabis-skin-care-cbd-anti-inflammatory-beauty-products/slide/2/
https://www.nytimes.com/2018/01/30/style/cbd-oil-beauty-cannabis-pain-relief.html
https://www.ncbi.nlm.nih.gov/pmc/articles/PMC5569602/
https://www.greenentrepreneur.com/article/339066