Updated on September 15th, 2023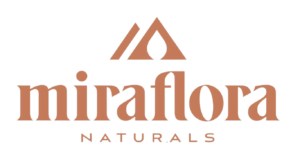 Located on a 160-acre farm in Boulder County, Colorado, Miraflora Naturals' hemp source has a rich history.
Family-owned and operated since the farm's inception, its owners value sustainable cultivation from plant to product. Its endearingly named alpacas graze and fertilize the hemp fields, creating a nutrient-rich soil called "Alpaca Gold."
Miraflora's innovation shines in their CBD products. Using a mix of scientific research, organically-grown premium hemp, and top-tier production capabilities, Miraflora offers some of the highest-quality CBD.
Miraflora's USDA Organic Certified farm fully follows all applicable regulations, regularly performs third-party testing, and sources its products from their home-grown Colorado hemp.
Ultimately, CBD connoisseurs will appreciate everything this company has to offer.
Please read all about it in this in-depth review.
Miraflora Naturals Product Line
Miraflora Naturals has an impressive list of CBD products intended for oral and topical use.
Miraflora's products are almost universally made from full-spectrum hemp extracts to help individuals reap the full benefits of CBD.
Standard full-spectrum CBD oil tincture and broad-spectrum "+Sport" athletic recovery formula.
Gel capsules containing full-spectrum hemp CBD extract.
Sparkling CBD beverages infused with vitamins and minerals.
Full-spectrum CBD gummies also infused with vitamins and minerals.
Miraflora's extensive full-spectrum topical product line includes bath bombs, lip balm, skin moisturizer, and sport recovery cream.
Full-spectrum treats and oral CBD oil designed for dogs.
Shipping Locations
Miraflora Naturals ships to all U.S. states. They do not ship internationally as per federal law.
It's best to order directly through their website and apply our coupon code discount. There are a lot of resellers on the internet, that otherwise could come in between and rack up the price.
In addition, you risk getting fake products when ordering from others. iDWeeds independently reviews directly from the source.
Certificate of Lab Analysis
All products undergo third-party lab testing with every batch. Each is assigned a lot-ID and QR code for easy reference. 

Miraflora Naturals Cannabinoid Profile Overview
As we mentioned earlier in the CBD hemp oil review, most Miraflora Naturals' CBD products contain full-spectrum extract. The only exception is the +Sports CBD Hempflora Oral Pump, which uses broad-spectrum oil, likely due to concerns over drug testing in professional sports.
All other products contain THC levels well below the required federal limit of 0.3%, with a few other cannabinoids. When combined, these compounds naturally enhance CBD's effects through the synergistic "entourage effect."
Miraflora posts third-party test results on its website, making them easily accessible. Results aren't available for every product, but the company provides at least one item from each category (topicals, edibles, drinks, and oils).
Cannabinoid Profile Miraflora Hemp Infusions Sparkling CBD Beverage
Hemp Infusions Sparkling CBD Beverage is a carbonated, naturally-flavored, sugar-free CBD drink. Each 8.4oz (248ml) contains a notable 35mg of CBD – quite high for a beverage and one of the best CBD drinks around.
Drinks are available in Tuscan blood orange and peach ginger flavors.
Other ingredients include:
Vitamin A
Vitamin C
Vitamin D
Minerals (unspecified)
Batch reports are available for both flavors. Cannabinoids vary depending on the chosen option.
The drinks contain the following cannabinoids:
CBD
THC (negligible)
CBG
CBDV
CBC
Cannabinoid Profile Miraflora CBD Recovery Balm
Miraflora CBD Recovery Balm is a topical cream intended for sore muscle relief and joint mobility. It shares some effects with the +Sport tincture, but with faster, targeted effects.
This product can help anyone, but it's geared to athletes who frequently push their physical limits. In turn, it reduces the likelihood of injuries, reduces bodily strain, and speeds recovery.
Jars come in three sizes: 250mg for 15ml; 500mg for 30ml; and 1,000mg in a 60ml jar. If you are looking for higher doses of CBD, check out our CBD Asylum review.
Recovery Balm contains the following ingredients:
Virgin shea butter
Extra virgin coconut oil
CFH full-spectrum hemp flower oil concentrate
Menthol
Organic rosemary
Organic laventer
CO2 extracted Arnica concentrate
Nerolidol (plant-derived terpene)
Recovery Balm contains an extensive list of terpenes and cannabinoids. Miraflora tested for 21 terpenes and detected the presence of every compound, with eucalyptol, pinene, and linalool being the three most prominent.
As for cannabinoids, third-party tests showed the following:
CBD
CBC
THC (negligible)
CBDA
CBDV and CBDVA
CBG
CBL
Benefits
There are dozens of reasons people consume CBD products, from general wellness to specific symptom relief. Pain, anxiety, and sleep are among the most common uses.
Pain
The connection between cannabis and pain relief dates back thousands of years. Today, we understand CBD's role as an internal and topical analgesic.
CBD and THC are present in both the topical balm and drinks. Both cannabinoids are well-known for their ability to relieve pain.
Additionally, CBD has a track record as an anti-inflammatory, helping with focal pain, like arthritis, sprains or strains when applied as a topical.
CBG, CBDV, and CBDA are also present in the topical balm, while the drinks lack CBDA. These cannabinoids are known to help with pain and inflammation.
Eucalyptol in the topical cream is also excellent at relieving pain and inflammation.
Anxiety
Preliminary studies indicate potential anti-anxiety benefits with CBD. Low amounts of THC can also help, making industrial hemp an ideal source for full-spectrum extracts.
CBN has similar effects against anxiety, as does the terpene linalool.
Sleep
Lack of sleep is a serious health issue for many people, whether it's due to insomnia or the stress of daily life. THC, CBC, and CBN are excellent for calming the mind and body.
Terpenes like eucalyptol can help improve cognitive functioning after sleep deprivation, while linalool also aids sleep with its calming properties.
What We (Don't) Like
Miraflora Naturals offers some of the best CBD supplement products, including them into niche categories, like sport recovery, sleep, and immune support.
Very rarely do we get to review a CBD vendor with such extensive experience in the hemp industry. It therefore comes as no surprise that Miraflora designed some of the best natural CBD you can possibly find.
But despite Miraflora's innovation and ability to provide premium quality oil, topicals, and edibles, there's no such thing as a perfect company.
The pros outweigh the cons by an order of magnitude, but it's important to see where Miraflora shines and where it could use improvement.
Quality Control
Miraflora Naturals describes their hands-on organic CBD production as "traceable from plant to product." Since all their hemp is grown, harvested, and processed on-site, the company doesn't risk entrusting their production to a third-party (not that there aren't reliable, qualified third-party manufacturers).
Miraflora also hires "hemp scientists" who specialize in this cannabis chemotype, which the company says ensures quality and consistency.
Considering that mislabeled CBD is a serious concern, expert resources like these give Miraflora a competitive edge in this new and emerging industry.
Most importantly, you can feel confident with your purchase.
Organic
Organic growing methods come in all different forms, but nobody seems to take it as far as Miraflora. By using Alpaca Gold for their soil, the producers harness the nutrients found in alpaca droppings to create some of the most nourishing soil possible.
Healthy soil has a huge impact on the beneficial cannabinoids, terpenes, and other compounds responsible for CBD's therapeutic effects.
No Isolates
Isolates may have their place in some products, but oils, topicals, and edibles are far more effective with full or broad-spectrum extracts. Miraflora understands this and preserves the cannabis compounds.
CO2 Extraction
There are a few commonly-used extraction methods, but CO2 is the cleanest option available. Other options, like alcohol and butane, can leave behind solvent traces that may negatively impact health over time.
CO2's natural tendency to filter itself out during extraction ensures Miraflora's CBD products are solvent-free.
Traceability
In an unregulated market, quality control is up to each company. One thing few seem to do is offer a transparent chain of custody "from seed to sale," as some cannabis retailers say.
But being able to quickly trace a product isn't just good for transparency. It's also an effective way to pinpoint any issues at the exact stage before they affect an entire batch.
This kind of accountability is sadly rare in the CBD industry, so Miraflora Naturals definitely deserves accolades for their diligence.
Fairly Expensive
Miraflora's CBD products are excellent, but that naturally comes with a tradeoff – the classic "quality over quantity." Miraflora's premium quality means premium pricing.
At $0.11/mg on average, expect to invest quite a bit if you want to enjoy what Miraflora Naturals has to offer.
However,
Limited Product Offers
Miraflora has its fair share of excellent edibles, drinks, topicals, and oils, but misses a huge opportunity in the smoking market.
Inhalable CBD oil and vape juices have always been sought-after by consumers, especially considering many have cannabis experience through smoking. Hemp joints and potent CBD concentrates are also carving their own niches.
But this also causes a problem from a therapeutic perspective. Out of all consumption methods, vaped or smoked CBD products offer the fastest relief and best bioavailability.
Hopefully, Miraflora will review and rectify this lost opportunity.
Another issue is the lack of broad-spectrum products. Only the +Sport option had no THC, which was designed to prevent athletes from failing drug tests.
However, athletes aren't the only ones who take drug tests and many individuals are highly sensitive to THC.
No Money-Back Guarantee
Unfortunately, Miraflora Naturals doesn't offer any guarantee. Consumers can return unopened merchandise within 90 days, but a full refund isn't available if you're dissatisfied.
Given the cost, Miraflora should try to stand behind its products – although it's possible they're confident in a high rate of customer satisfaction.
What Do Customers Say About Miraflora?
Unfortunately, there don't seem to be customer reviews on third-party sites like Reddit or Facebook. However, Miraflora's products received overwhelmingly positive reviews from independent sources.
For instance, author "Alastair" from the health and wellness site Trail & Kale, says Miraflora's recovery balm[1] is perfect for his lifestyle:
"If I have aching muscles or am recovering from a strain or sprain injury, I find that using this recovery balm really helps to not only encourage me to actively massage the affected area but also the relief that the CBD provides."
"I have noticed I recover quicker from niggles, aches, and strains if I'm massaging this in the morning and evening… The smell is nice, and not too strong – part-aromatherapy, part-medicinal, on account of it also including lavender, eucalyptus, and menthol essential oils."
Does Miraflora Contain THC?
Yes, a small amount of THC is present in most of Miraflora's products. However, THC levels are well below the 0.3% federal legal limit.
Is Miraflora CBD Good?
Yes, Miraflora CBD is very good, according to various customer testimonials and independent review sites.
Will Miraflora Naturals CBD Make Me Fail a Drug Test?
No, Miraflora Naturals CBD probably won't make you fail a drug test, as THC levels are virtually non-existent. However, there is a small possibility, depending on the sensitivity of the test.
Is Miraflora Naturals Full-Spectrum?
Most of Miraflora Naturals' CBD products contain full-spectrum CBD, with the exception of their +Sport tincture, which is broad-spectrum.
Where to Buy Miraflora Naturals Products
Customers can buy Miraflora Naturals products through the vendor's website, or at select retailers nationwide.
Where to Buy
The safest and most affordable way to buy is straight from the manufacturer online. As there can be knock-offs and scams, make sure you get the real deal at the lowest price.
Sources
Sources:
https://www.fda.gov/newsevents/publichealthfocus/ucm484109.htm
https://miraflora.co/
http://mysangrelatina.com/entertainment/miraflora-earns-usda-certification-for-colorado-farm/?fbclid=IwAR3Hd1hDldkIS51drV5AuziI1jw3HFNzp-iUYkV4bvpHcnGIDFGbFnrxE_Q
https://miraflora.co/products/sparkling-cbd-beverage?variant=37246671782042
https://finance.yahoo.com/news/mirafloras-hemp-infusions-sparkling-beverages-144200669.html?guccounter=1
https://www.benzinga.com/pressreleases/20/05/n16011760/miraflora-combines-sustainability-and-innovation-in-new-line-of-premium-organically-grown-full-spe
https://www.prnewswire.com/news-releases/mirafloras-new-hemp-infusions-sparkling-beverages-will-overhaul-your-fitness-routine-with-balancing-blend-of-full-spectrum-cbd-oil-vitamins-and-minerals-301152335.html
https://www.trailandkale.com/gear/miraflora-cbd-review/
https://cbdeals.online/miraflora-cbd-products-review-2020-cbd-tincture-oil-soft-gels-recovery-balm/
https://www.bevnet.com/brands/miraflora-naturals/reviews
https://miraflora.co/collections/cbd-bath-and-body/products/topical-pain-relief-cbd-recovery-balm?variant=37241638912154
https://miraflora.co/pages/batch-reports
https://milled.com/miraflora-naturals/dont-miss-out-on-hemp-infusions-beverage-this-season-6eNODuH9IhjOzaUf
https://www.trailandkale.com/gear/miraflora-cbd-review/