Updated on June 25th, 2022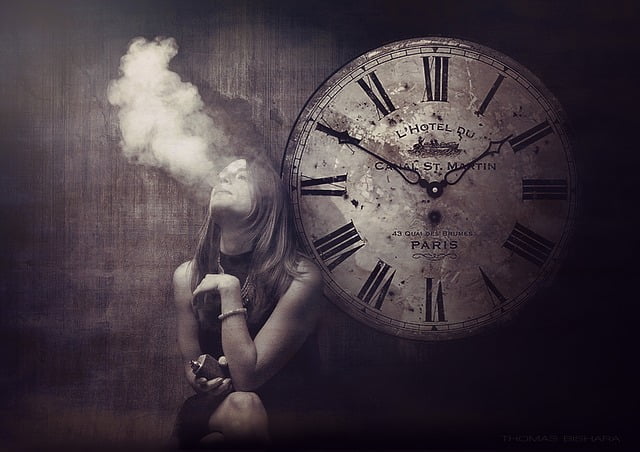 We realize that people don't feel like reading long reviews when buying CBD vape juice/e-liquids. For this reason, we decided to show the best CBD vape oils for sale with a brief argumentation.
Our top CBD cartridges / juices
The best usually comes with a higher price, and vape juice is no exception. Luckily if the best is out of your range, the alternate options are high quality as well, although mostly lower concentration.
Hence, check out our Funky Farms CBD cartridge review. In the end, we recommend a higher strength as it is more effective and the best value for money.
If you're looking for a stronger alternative to CBD without the intense highs of THC, try a delta-8 THC vape cart.
All the worthy CBD vape products will continually be compared and listed here. A few main points we look out for:
Full-spectrum / Terpenes
Strength
Organic
Price
What is CBD Vape Oil?
CBD e-juice is a CBD oil especially suitable for vaping. You cannot vape all CBD oils, so make sure your CBD oil is marked as a vape oil or verify whether it contains propylene glycol (PG) and vegetable glycerin (VG).
Find out how to use a CBD vape pen here.
Our recommended vaporizers for different budgets
There are all kinds of vaporizers available, be it portable or desktop. Most people start with a portable CBD oil vape due to the low price and convenience. Decent portable vaporizers start as low as $14.95 for use with e-liquids.
Depending on your situation and intake method, you may choose one over the other as some vaporizers are just suited for e-liquids, concentrates, or dry herbs, while some support all intake methods due to their modular design.
There is also the conduction or convection vaporizer heating method. Convection is usually the better option, as it is more efficient and produces the most flavorful and potent vapor.
What is a vaporizer exactly?
A vape is a device used for heating plant matter, usually cannabis, tobacco, or herbs, to a precise temperature at which the plant material's active compounds are vaporized or turned into gas for inhaling.
Vaporization serves as an alternative to smoking, burning, and inhaling both plant matter and active compounds at very high temperatures. Vaporizing is considered better than smoking by many people because it can virtually eliminate the inhalation of irritating or toxic by-products in smoke.
Because they heat the plant matter to precise temperatures, vaporizers boil or vaporize only the active ingredients. No combustion or burning of plant matter occurs.
When plant matter combusts, most of the thick white smoke is from the plant matter itself. It is in this part of the plant that we find many of the harmful compounds.
In most herbs, commonly smoked for medical or recreational purposes, the active compounds become vapor. You can vape CBD at temperatures far below the combustion point of the underlying material. By heating plant matter to the temperature needed to vaporize only the wanted compounds.
Most vaporizers work by heating plant matter and then passing the resulting vapor through a tube to be inhaled immediately or into a bag for consumption at the user's leisure. Since very little smoke is usually produced, the smoker can enjoy cooler temperatures and a much smoother hit.
Learn how to quit smoking with CBD.
Fans of vaporization cite several advantages, including more potent effects from the active compounds and quicker onset than delivery methods like ingestion. As an additional benefit, you significantly reduce the detrimental effects of secondhand smoke.
Many people enjoy vaporizers and the unique smoking experience they can provide. If you have never tried using a vaporizer, the newest vaporizer designs are straightforward to use. Many come with digital controls and readouts, allowing convenient and precise temperature control, the essential aspect of vaporizing.
Vaporizer efficiency saves money
Vaporizers are much more efficient than conventional methods of smoking. They require much less herb and can save significant amounts of money. This is even true for the best CBD cigarettes in the USA.
Vaporizers can save smokers money by requiring much less plant matter to provide the same amount of active compounds as smoking. By heating herbs and plants to a temperature no higher than needed to vaporize only desired compounds, vaporizers waste very little.
The vapor produced is comprised primarily of the desired herb compounds. Much of what we inhale when smoking is plant material and toxins, not the active compounds, whereas vapor mostly contains valued components.
Because there is no combustion, none of the plant matter is ever destroyed. Herbs used for vaporization can afterward often be used for cooking.
Vaporization has been proven in clinical trials to produce vapor with substantially higher concentrations of desired compounds. A study performed with the Volcano Vaporizer found that vapor contained almost none of the harmful by-products of smoking and produced active dosages with a fraction of the plant matter needed for smoking. The study found that vaporizers were much more useful than pills in delivering medicinally beneficial compounds.
The key to using a vaporizer for maximum efficiency is finding one with quality heating units and accurate temperature controls. Vaporizers that run hot and char plant material defeat the purpose and are no different than combustion methods.
Often ceramic heating units produce the cleanest vapor. Controls, either display or analog, must be able to reach and hold precise temperatures.
You can usually reuse the CBD bud if a vaporizer is used correctly and not overly hot. Depending on the vaporizer model, it may be able to be vaporized again or used in cooking.
Even the most efficient vaporizers do not vaporize all of the active compounds on the plant matter. By cooking with an already vaporized herb, you can extract the maximum amount of the desirable compounds.
Health advantages of CBD vaporization
Many vaporizer users cite the health benefits of CBD as the main reason they prefer it over smoking. Medicinal marijuana patients may have weakened respiratory systems bothered by toxins and impurities, especially appreciate the extremely clean and active vapor produced by vaporizers.
Not only is vaping cooler and cleaner than smoking, but it is also more efficient than combustion methods and can deliver equivalent doses with far less total plant matter. When used correctly, vaporization significantly reduces the amounts of tar and many other dangerous compounds inhaled while maintaining or even increasing therapeutic compounds' delivery. This vaping aspect is an excellent benefit for many people, particularly individuals who have trouble eating, swallowing, or digesting food.
Medicinal marijuana is quickly gaining acceptance for its therapeutic benefits both in the United States and worldwide. Research funding is again supporting the exploration of marijuana and THC.
Read our analyses of the best 1500 mg organic CBD oil.
Marijuana helps with nausea and stimulates appetite.  Cannabis can be vaporized and inhaled and can provide relief.
Eating foods prepared with cannabis-infused products is an alternative CBD delivery method. Vaporizers can effectively deliver measured cannabidiol doses with minimal health risks.
Read about cancer support in our RSO dosing article.
Vaporizers can be used as aromatherapy diffusers
Aromatherapy uses essential oils derived from plants for several health benefits. Essential oils are extracted from plants and flowers by one of several methods. The resulting oil is then either mixed with other extracts or used by itself.
Massage therapists, chiropractors, and even doctors use the oil for several benefits, including mood enhancement, relaxation, pain management, and antibacterial effects. Essential oils can be applied in several ways depending on the particular aromatherapeutic needs. Popular herbs used for aromatherapy include lavender, rose, peppermint, geranium, and bergamot.
Aromatherapy uses the by-products of plants and flowers for health and other benefits. There are several types of materials extracted from plants, including:
Essential oils
Absolutes
Phytoncides
Herbal distillates
Infusions
Carrier oils
What are these extracts exactly?
Essential oils are usually extracted by steam distillation, although this can also describe oils resulting from solvent extraction.
Absolutes define oils extracted from fragrant flowers by solvent extraction.
Phytoncides are volatile compounds used for their ability to kill microbes.
Herbal distillates are watery by-products of the distillation process, such as rose water.
Infusions are the terms describing aqueous extracts of organic plant matter.
Carrier oils are additives used to dilute the concentration of essential oils for topical use.
Essential oils are often cut with other compounds, diluting the concentration. There are different classifications for oil quality—food grade and therapeutic grade. Therapeutic grade oils made of organic compounds are suitable for aromatherapy.
Aromatherapy is becoming popular around the world. It is gaining wider acceptance in addition to its traditional uses for relaxation and massage.
Cannabidiol coffee is also gaining in popularity. You can even get CBD Coffee k cups nowadays.
Sources
Sources:
https://www.fda.gov/newsevents/publichealthfocus/ucm484109.htm
https://hightimes.com/health/benefits-vaping-cbd-oil/
https://www.leafly.com/news/strains-products/choosing-the-best-vaping-cbd-e-liquid
https://www.digitaltrends.com/cool-tech/best-vaporizers/
https://www.vapornation.com/what-is-a-vaporizer
https://www.leafly.com/news/cannabis-101/how-to-save-money-and-conserve-your-cannabis-with-vaporizers
https://www.leafly.com/news/health/vaping-cbd-oil-vs-ingesting
https://thefreshtoast.com/cannabis/vaping-essential-oils-product/