Updated on August 13th, 2021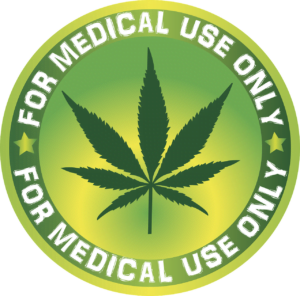 Although you can find a ton of information online about cannabis oil, also known as RSO (Rick Simpson Oil), there is very little information on methods and dosing of cannabis tinctures concerning different conditions.
This article clarifies which methods work best in which cases and provides dosing roadmaps for several conditions.
Tetrahydrocannabinol Cancer Treatment
There are several methods to treat cancer using Tetrahydrocannabinol (THC), which is found in cannabis. And anyone that does some simple research on the internet will quickly understand that there are many success stories. The other side of the coin is that it is being portraited as quackery or, at best, ridiculed as alternative medicine.
Regular Cancer Treatment is Big Business
Big pharma has a lot of influence and power, and the reintroduction of powerful plant-based medicine is not in their interest. And it seems like, especially with cancer treatment, traditional medicine has shown inferior results.
The medical industry spends billions of (taxpayers) dollars on research and development of cancer medication each year (~6$ billion in the U.S.). Yet after 70 years of active research, still today, the only cancer treatments used by regular medicine are surgery, chemotherapy, and radiation therapy.
The latter two destroy your entire body, and often they do irreparable damage to your immune system, exponentially increasing the chances of cancer returning in more than one place. Besides, some doctors claim that most of the time, chemo and radiation don't work.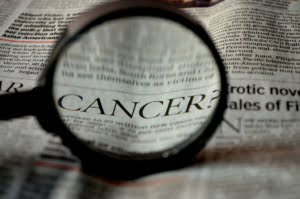 About 70 years ago, humankind discovered cancer, and only one in sixteen people would get cancer. This number reduced to one in ten, 40 years ago, and now one-third of the people get cancer during their lifetime. No wonder more and more people are waking up to these disturbing facts.
Cannabis Oil Usage Methods
Sublingual (under your tongue)
Rectally, using suppositories
Orally; swallowing drops or capsules
Smoking or vaping
Applying oil to the skin
You should not confuse Cannabis oil with CBD oil. The main component of cannabis oil is THC, and in CBD oil, it's CBD. For cancer treatment, the experience of our audience recommends a mixture of Cannabis and CBD oil.
But, how best to take THC drops? It all depends on your condition. The closer you can get the cannabis oil to the cancer source, the better.
The best way to obtain cannabis oil is from your local dispensary if you are from the US and a cannabis-legal state. CBDistillery 5000 is lab tested and a suitable CBD oil for cancer when you consider the value and full-spectrum cannabinoids, bringing you the "entourage effect".
You can buy Full-spectrum CBD capsules or oil online, following the link. If you are Canadian, you can choose an online dispensary in Canada and purchase cannabis pills online. In the United States, online cannabis sales are only allowed in a few States for now.
The Effectiveness of Different Cannabis Usage Methods
---
Sublingual
The sublingual method is, first of all, the most effective way. Its effect is noticeable sooner than the oral method, and its working time is almost the same. Therefore, most people use it for pain treatment with CBD for quick relief.
Cannabidiol cancer treatment is, however, most effective the closer you can bring it to the cancer source. So, if your cancer is in the lower part of your body, the following method will be more effective: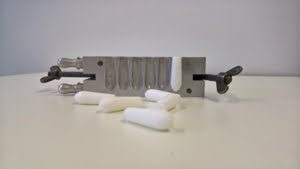 Rectally (Suppositories)
Almost equally compelling is the rectal intake, depending on the location of your cancer. With a suppository, your body absorbs 50% to 70% of the plants' medicine. This is a lot.
As mentioned before, bring cannabis oil as close to the cancer source as possible for the best results. Therefore, the medical cannabis community especially recommends this method for bowel and prostate cancer and cancer forms in the lower part of the body.
There are two ways to insert a suppository, both with different effects and purposes.
Upper rectum
Lower rectum
Upper and Lower Rectum Insertion
When you insert a suppository in the upper rectum (deeper), it is absorbed into the first-pass metabolism and first passes through the liver, after which it passes through the entire body. The route the cannabinoids take through your body is similar to sublingual submission and also when taken orally.
The cannabinoids pass through your liver, so you likely experience a 'high' in the head at first. Your body, however, does get used to it. Hence, it would be best to start with small doses, and consequently, it will take three to five weeks on average to get to the whole dosage level.
When you insert a suppository in the lower rectum (less deep), it is absorbed into the vascular system, bypassing the liver. Because you bypass the liver, most patients do not experience a 'high' in the head but only a comfortable body relaxation. This is probably the most considerable advantage of this intake method.
Another benefit is that you can increase dosages faster. You get to the desired dosing level quicker. Especially late-stage cancer and patients that doctors have given up on, they must get to the full dosage as quickly as possible.
You should bear in mind that the reaction to cannabis is different for everybody, and it has little to do with your weight or size. Therefore, one person might get used to it much quicker than the other, and you need to finetune cannabis oil dosing to yourself.
Orally
It is also helpful to take cannabis oil orally by swallowing it. It takes a little longer for the cannabis to get absorbed by your body, and it is a suitable method of taking cannabis oil for cancer treatment.
The effectiveness of cannabis oil increases the closer you can bring it to the cancer source. Therefore, the iDWeeds community recommends this method to patients with cancer forms in the upper part of the digestive system, such as throat and stomach cancer.
The effect lead time of oral intake is longer because it has to go through your digestive tract. However, the working time is with six to eight hours optimal for cancer treatment.
This method also causes a 'high' in the head and needs to be started slowly to give your body the time to get used to it. Once you get used to it, the moment you take your dose is not essential.
However, when you start, we recommend taking your dose after meals, brush your teeth, and rinse your mouth afterward.
You probably didn't realize that there are also THC hard candy and gummies for sale. They pose an excellent alternative to oil if you want to be discreet about your treatment or don't like the taste of hemp.
Vaping
Vaping is an effective method of taking cannabis oil for medical reasons in terms of absorption.  You get the quickest effect after approximately a few minutes, but the effects last shorter than with other intake methods- between one and two hours only.
As this method causes an intense high, people usually use it for recreational use. But for medical applications, we even recommend it as a parallel intake with cancer forms involving the lungs, throat, bronchi, and other parts that come in contact with the inhaled cannabis.
For example, cured patients recommend vaping twice a day, besides the sublingual or oral lung cancer procedure (see regular roadmap below).
Use about half a gram or up to one gram of finely ground cannabis per day. Find out here what the best CBD vape pen is for oil.
ALS patients usually have problems with excessive saliva. According to anecdotal reports, smoking or vaping cannabis reduces saliva and provokes coughing, which keeps ALS patients from choking. We, therefore, see many ALS patients having great benefits from vaping.
Applying Oil to the Skin
This method is very effective with skin cancer and is described in detail later in this article.
Smoking
Smoking is the least effective method. You feel the effects quickly, but they last shorter. Besides that, due to the burning process, many vital components are lost vs. sublingual. And for smoking, you need cannabis herbs as you cannot smoke cannabis oil. But, you can apply it to the surface of your joint.
-Skin Cancer Treatment with Cannabis Oil
As already mentioned, it is best to bring the cannabis oil as close as possible to the cancer source. Therefore, with skin cancer, it is very effective. Because with this form of cancer, you can directly apply the oil to the cancer source.
You should apply cannabis oil to the cancer-affected skin and cover it with a bandage. Every four days, you should apply new oil and replace the bandage every couple of weeks.
We have had reports from patients that skin cancer disappeared in a few days or five to six weeks in very severe cases.
Like other treatments, you need to continue this treatment two or three weeks after the cancer has disappeared to ensure that it doesn't return.
Cannabis Oil Dosing Roadmaps
We provide an average dosing roadmap that can be increased or decreased based on the patients' reactions. We consider it essential to stay within your comfort zone, although there are no medical downsides to slightly overdosing.
Regular Cannabis Oil Dosing Roadmap
The Cannabis oil dosing roadmap aims to reach one gram per day.
Start with 5-10 mg, three times a day, every 8 hours:

After breakfast, e.g., 8 AM
In the afternoon, e.g., 2 PM
Before going to bed, e.g., 10 PM

Double the dosing every four days
In three weeks, you will reach the desired dosing.
This treatment will take approximately three months, which is roughly 60 grams.
The table below outlines the regular dosing road maps indicating the days you need to increment the cannabis oil dosing. Once you reach the cannabis oil dosing of 1 gram per day after three to five weeks, you continue with 1 gram per day for the remaining days until the end of the 90-day treatment period.
In severe cases, patients often extend their treatment to 120 or 180 days while continuing the 1 gram per day of cannabis oil.
You should not confuse cannabis oil with CBD oil. The main component of cannabis oil is THC, and of course, it is CBD in CBD oil. For cancer treatment, the medical cannabis community recommends a mixture of Cannabis oil and CBD dosage.
Regular Roadmap
The amount of drops depends on the cannabis oil concentration

| 3 week ramp-up | mg / dosing | mg / day |
| --- | --- | --- |
| Day 1 to 4 | 10 | 30 |
| Day 5 to 8 | 20 | 60 |
| Day 9 to 12 | 42 | 125 |
| Day 13 to 16 | 83 | 250 |
| Day 17 to 20 | 167 | 500 |
| Day 21 to 90 | 333 | 1000 |
The amount of drops depends on the cannabis oil concentration

| 5 week ramp-up | mg / dosing | mg / day |
| --- | --- | --- |
| Day 1 to 4 | 5 | 15 |
| Day 5 to 8 | 8 | 23 |
| Day 9 to 12 | 13 | 38 |
| Day 13 to 16 | 25 | 75 |
| Day 17 to 20 | 50 | 150 |
| Day 21 to 24 | 100 | 300 |
| Day 25 to 28 | 125 | 375 |
| Day 29 to 35 | 167 | 500 |
| Day 36 to 90 | 333 | 1000 |
Use Responsibly
Keep out of reach of children and pets
Store in a secure and dark place
Do not use during pregnancy
When driving, we do not recommend using it
Please do not take it on holidays abroad
Always consult a medical doctor concerning the decrease or cancellation of regular medication.
When you are sensitive to cannabis oil, first of all, decrease the dosage by half in the beginning and increase the 4-day incrementation period to 5 or 6 days. After about five weeks, your body will have adapted to the treatment, and most people even enjoy it after that. Furthermore, once you get used to the cannabis, you will no longer experience the 'high' in the head, but probably only this comfortable feeling that some people compare with being wrapped in a warm blanket.
Usage Instructions
When the oil is cold, it is very thick. For easier cannabis oil dosing, you should warm it up. For example, hold the syringe in or under warm water or carefully heat it with a lighter.
Wash your hands
Put some cannabis oil on your index finger and hold it behind your lower lip onto your lower gum.
Hold the cannabis oil onto your lower gum until it sticks
After that, gently massage it in from left to right, making circular motions
Keep doing this until your gum has absorbed all the cannabis oil
Urgent Cannabis Oil Dosing Roadmap
We often hear of life-threatening situations and cases where there is no time to lose, like late-stage cancer or when the doctors have given the patient only a short time to live. Because of urgency, you need to increase the cannabis oil dosing and shorten the implementation time. However, it would be best to give your body still the time to get used to cannabis.
In severe cases, patients have taken the 60-gram treatment within one month. We suggest the following cannabis oil dosing roadmap for this urgent treatment of severe cancer cases. The urgent roadmap ramps up a lot faster than the regular roadmap, so patients who choose this method will have to deal with the unpleasant THC oil side effects described later in this article.
Urgent Roadmap
| Urgent | mg / dosing | mg / day |
| --- | --- | --- |
| Day 1 to 4 | 167 | 500 |
| Day 5 to 8 | 250 | 750 |
| Day 9 to 12 | 500 | 1500 |
| Day 13 to 16 | 750 | 2250 |
| Day 17 to 20 | 875 | 2625 |
| Day 21 to 24 | 958 | 2875 |
| Day 25 to 30 | 1000 | 3000 |
* The length of the urgent treatment is 60 grams in 30 days. When necessary, you can extend it to 60 or 90 days.
Cannabis Dosage After Treatment
Once you have gone through the regular treatment,  it is wise to do an after-treatment of six months with a much lower dosage. The regular treatment typically takes three months, but you could extend it to four or six months in more severe cases.
This way, you make sure cancer does not come back. As an after-treatment, people usually take 1/10th of the regular dosage or 100 mg per day.
How to Make Cannabis Suppositories
It is surprisingly easy to make your own cannabis suppositories. You can either use reusable or disposable molds, which both are readily available online and in drugstores.
Based on the suppository roadmap below, you need to start with lower cannabis oil concentrations and gradually increase the dosage to reach the regular dosage of 1 gram (1000 mg) per day. Because you need to take three times a day for four days suppositories of the same concentration, you need 12 suppositories of the same concentration for the ramp-up period.
Cannabis Suppository Ingredients
You will need the following ingredients (based on the regular dosage of 1 gram cannabis oil per day; decrease according to the table for the ramp-up suppositories):
Ingredients for four days / 12 suppositories
Only reduce the THC amount during the ramp-up phase. The other ingredients stay the same.
30 grams (1/8th cup) of organic cocoa or shay butter (for 12 suppositories)
Four grams of Cannabis oil. (Check the table below for ramp-up concentrations)
400 mg of CBD oil (upon desire but recommended). For example, one bottle of CBDPure 600 equals 600 mg of CBD.
Did you know that when you mix cocoa into your suppositories, you further reduce the chances of getting 'high'?

CBD also reduces the chances of getting high and it mitigates pain and nausea. Therefore, many patients increase this dosage two or threefold, based on these symptoms.
DYI Suppository Instructions
First of all, melt the butter in a small pan but avoid boiling it. Add the cannabis oil and CBD oil and stir until they are thoroughly blended. After letting the butter blend cool off for a couple of minutes, you can fill the molds.
It is best to use a syringe to fill the molds. Finally, put the molds in the freezer and let them solidify for about an hour.
Instead of the butter mentioned above, people also often use coconut oil. Hence you need to use the type of coconut oil that solidifies when cooled. However, in some cases, coconut oil can cause an allergic reaction- so keep that in mind.
Cannabis/CBD Suppository Dosing
When you take suppositories, you also need to build up slowly to get used to the cannabis. However, you can ramp up much quicker in this case. The dosing is done by changing the concentration of cannabis oil and CBD oil in the suppositories, not by the number of suppositories you take.
Cannabidiol (or CBD, not to be confused with cannabis oil) is most of all used as a supportive component for cannabis cancer treatment. Because it is an effective pain reliever besides other substantial health benefits, it inhibits nausea and vomiting and is an anti-inflammatory. There is more info in the 'What does CBD feel like' and the 'How to use CBD oil' articles.
Regular Suppository Roadmap
1 suppository 3 times a day

| 3-week ramp-up | Suppository Dosing | mg / Day | mg / suppository | mg / 12 suppositories |
| --- | --- | --- | --- | --- |
| Day 1 to 4 | 3 times a day | 30 | 10 | 120 |
| Day 5 to 8 | 3 times a day | 63 | 21 | 250 |
| Day 9 to 12 | 3 times a day | 125 | 42 | 500 |
| Day 13 to 16 | 3 times a day | 250 | 83 | 1000 |
| Day 17 to 20 | 3 times a day | 500 | 167 | 2000 |
| Day 21 to 90 | 3 times a day | 1000 | 333 | 4000 |
1 suppository 3 times a day

| 5-week ramp-up | Suppository Dosing | mg / Day | mg / suppository | mg / 12 suppositories |
| --- | --- | --- | --- | --- |
| Day 1 to 4 | 3 times a day | 13 | 4 | 50 |
| Day 5 to 8 | 3 times a day | 30 | 10 | 120 |
| Day 9 to 12 | 3 times a day | 60 | 20 | 240 |
| Day 13 to 16 | 3 times a day | 125 | 42 | 500 |
| Day 17 to 20 | 3 times a day | 188 | 63 | 750 |
| Day 21 to 24 | 3 times a day | 250 | 83 | 1000 |
| Day 25 to 28 | 3 times a day | 350 | 117 | 1400 |
| Day 29 to 32 | 3 times a day | 500 | 167 | 2000 |
| Day 33 to 34 | 3 times a day | 750 | 250 | 3000 |
| Day 35 to 90 | 3 times a day | 1000 | 333 | 4000 |
Urgent Suppository Road Map
Using this roadmap, you will arrive at 1 gram of cannabis oil per day, recommended for cancer patients. The standard treatment takes three months and roughly 60 grams of cannabis oil (5-week ramp-up).
However, in urgent, life-threatening situations, similar to the urgent roadmap for oral intake (see above), the dosing can be increased to the extent of taking the entire 60-gram treatment in one month. In this case, you will most likely have to deal with side effects, which we describe below.
Maintaining Your Health After Cancer Treatment
Maintenance Dosing
In general, we recommend continuing to take cannabis oil just to keep your health in good condition. Only a couple of drops a day, which amounts to about 1 gram or milliliter a month, is enough to maintain your health.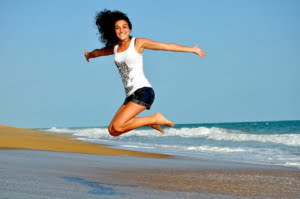 Cannabis oil not only treats cancer, but it enhances your general health and has, amongst others, the following health benefits:
Prevents cancer
Improves heart health
Reduces eye diseases like Glaucoma
Decreases skin aging
Relieves stress and anxiety
Improves sleep
Eliminates headaches
Mitigates pain
Boosts appetite
Besides cannabis oil, we recommend mixing it with CO2 CBD oil because CBD has other positive effects on your health.
Parallel Use of Regular Medication
When using regular medication, you need to be aware of a few things before starting cannabis oil treatment and always consult a medical doctor who has experience with cannabis treatment.
The following three scenarios require special attention when starting cannabis oil treatment:
Parallel use of regular painkillers, steroids, or morphine
Usage of blood pressure medication in parallel with cannabis
Insulin usage for diabetes in parallel with cannabis
Parallel Use of Regular Painkillers, Steroids, or Morphine
The side effects of using regular painkillers, along with cannabis oil, can be harmful. Ideally, you should stop the traditional pain treatment on day one of your cannabis oil treatment, or at least drastically reduce it and range it down to zero within the first week or up to three weeks in case of severe dosages.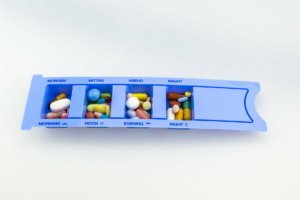 However, because of the pain relief properties of cannabis oil, caused by the THC and CBD components, it also provides pain relief. By using additional CBD for pain relief, you can increase the effects of these natural products, allowing you to reduce the regular painkillers quicker.
Some CBD brands are white label CBD oil. They are identical to the original product, just with different labeling.
Risk of Addiction to 'Big Pharma' Painkillers
Check out the best Cannabidiol oils for pain and the best Cannabidiol oils for anxiety, as well as CBD oil for dogs.
Very often, regular painkillers, like morphine, are highly addictive, and it can be challenging for patients to reduce them, and they can even suffer from withdrawal symptoms. It is good to know that cannabis oil helps to reduce these symptoms much quicker.
Parallel Use of Blood Pressure Medication
THC tincture for sale in dispensaries (and online in some states) lowers your blood pressure, so it can drop too far when you combine it with regular blood pressure medication. Monitor your blood pressure regularly and reduce the conventional medicines as needed while increasing cannabis oil to keep your blood pressure at a healthy level.
If you already have low blood pressure, you need to decrease the cannabis oil dosing in the beginning and ramp it up over a more extended period (for example, six to eight weeks instead of three to five). Also, in this case, the regular monitoring of your blood pressure should serve as a guideline, keeping it at comfortable levels.
Insulin Usage for Diabetes in Parallel with Cannabis
Patients who have diabetes are regularly monitoring their blood sugar levels to determine the dose of insulin. When starting cannabis oil treatment, you can expect to reduce insulin intake until you can finally eliminate it.
Side Effects and Overdosing
Cannabis oil is generally not harmful and can by no means cause death even when overdosing. However, unpleasant side effects can occur in some instances. These side effects, in general, happen in the following cases: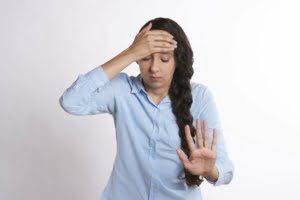 General side effects
Side effects due to parallel use of regular medication
Side effects due to overdosing
General Side Effects
The following side effects might occur when starting the cannabis treatment.
Dry mouth
Fatigue or weariness
Dizziness
Nausea
Regular toilet visits
Appetite reduction
These side effects are temporary and will disappear when you get used to the treatment in three to five weeks. You can reduce them by reducing both the dosing and incrementation speed.
We recommend always drinking enough water. Especially when starting the cannabis oil treatment, you need to pay attention to this and drink water regularly. The tired feeling you most likely get is actually beneficial to the healing process, and you should go along with it and rest as much as possible. It is usual for patients to sleep for hours during the day while at the same time sleeping much better and longer at night.
Side Effects Due to Parallel Use of Regular Medication
Depending on the type of regular medication used, people suffer from nausea to vomiting. If this is the case, it is good to remember that regular medicines could be causing the problem. It is best to reduce the regular medication as soon as possible instead of the cannabis oil treatment.
Cannabis oil is a natural product, and it enhances your body's own ability to fight diseases and infections. Most of the regular medications used are chemical substances that harm our stomach and other organs. Cannabis oil stimulates our body to fight this harm, which causes nausea and vomiting.
Side Effects Due to Overdosing
As already mentioned, there are no harmful effects from cannabis oil- even when seriously overdosing. However, when you are not used to cannabis and, in the beginning, take too much or ramp up the dosing too fast, you can encounter some unpleasant side effects:
Anxiety
Passing out
Hyperventilation
Having an intense 'high'
Although these effects are not harmful to your health, they can give you a good scare. The most important thing is to stay calm and sleep or rest until it is over. You can drink and eat something sweet to make you feel better.
The reason for slowly ramping up the THC dosing is to avoid these effects.
However, once your body gets used to cannabis, people only experience a delightful and relaxed feeling.
Sources
Sources:
https://www.fda.gov/newsevents/publichealthfocus/ucm484109.htm
https://www.cureyourowncancer.org/dosage.html
https://www.ncbi.nlm.nih.gov/pmc/articles/PMC5852356/
https://www.ncbi.nlm.nih.gov/pmc/articles/PMC4171598/
https://www.medicaljane.com/category/cannabis-classroom/consuming-cannabis/
https://www.leafly.com/news/cannabis-101/the-complete-list-of-cannabis-delivery-methods
https://www.cureyourowncancer.org/skin-cancer-testimonials.html
http://phoenixtears.ca/dosage-information/
https://www.ncbi.nlm.nih.gov/pmc/articles/PMC4791148/
https://420evaluationsonline.com/health-and-news/does-marijuana-interact-with-pharmaceutical-drugs
https://www.ncbi.nlm.nih.gov/pmc/articles/PMC5542986/
http://www.ncsm.nl/english/marijuana-blood-pressure-hypertension
https://www.medicalnewstoday.com/articles/316999.php
https://www.projectknow.com/research/marijuana-overdose/
[/av_one_full]