Updated on June 25th, 2022
CBD vape oil pens are trendy nowadays, thanks to the rising demand for both CBD and e-cigarettes. This delivery method isn't just safer than smoking; it also hits faster than ingestion and comes in all kinds of varieties.
From tiny pen devices to more significant, cloud-intensive vape kits, vaping CBD is a hit among users. Unfortunately, it can be a bit overwhelming if you've never used CBD or e-cigarettes before. There's also the issue of a heavily saturated market filled with low-quality devices.
This is why today, we've compiled a list of some of the best CBD vape pens and starter kits on the market.

Top 3 CBD Disposable Vape Pens
Taste

Vapor Production
Size
Ease of
Use
Full Spectrum
Ships Outside US
$ / mg
Strength
Funky Farms

Smooth natural flavors
Moderate to big cloud
0.3 ml
Draw operated – no switches, chargers or settings
$0.18 / mg CBD

200 mg CBD
HealthworxCBD


Smooth mild flavor
Moderate cloud
0.5 ml
Draw operated – no switches or settings – USB chargeable
$0.11 / mg CBD (300 mg Pen)

300 mg CBD
Savage CBD


Light smooth flavoring
Moderate cloud
0.5 ml

Draw operated – no switches, chargers or settings
$0.13 / mg CBD (250 mg Pen)

200-250 mg CBD
Funky Farms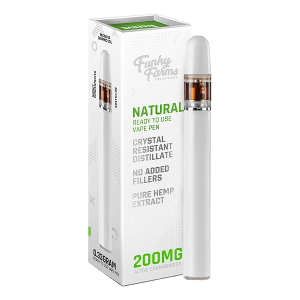 Funky Farms' Reserve Line Natural CRD 200mg Vape Pen is the best disposable CBD vape pen in the industry. It is draw-operated and ready to vape. There are no confusing buttons or settings.
The Broad Spectrum Crystal Resistant Distillate (CRD) comes from a US-grown farm and lab. Funky Farms uses no added cutting agents and no fillers, just pure hemp and terpenes.
This CRD vape pen is an extremely effective CBD delivery system, packaged nicely in a cutting-edge disposable design, and it's affordable too.
The CBD pens also have an excellent cannabinoid profile. Tests detect CBD, CBG, CBC, CBN, and CBL.
Funky Farms' CRD CBD vapes come in a handful of flavors:
Natural
Pineapple Express – tropical citrus and sweet woodsy notes
Granddaddy Purple – a fusion of grape & berry essence mixed with floral, earthy undertones
Blue Dream – a rich earthy aroma and a sweet berry undercurrent
Although there isn't the greatest flavor selection, Funky Farms' have done a good job on the flavors, making them mild and smooth.
The Funky Farms CRD vape pen is available online directly from their website.
Get 20% OFF Funky Farms with coupon code: GETFUNKY20
HealthworxCBD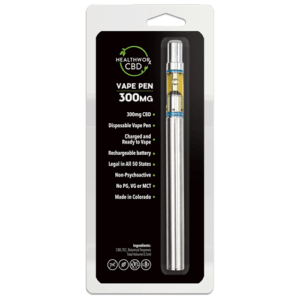 HealthworxCBD focused on quality and safety when they developed this product. Just like the other products in our Top-3, they do not use any fillers found in other CBD vapes on the market.
These elegant vapes contain no PG, VG, or MCT. This might become the new trend as it takes away the concerns about vaping, mainly caused by the fillers.
It is straightforward to use, being draw-operated, and there are no confusing settings. It comes pre-charged, and the battery should last for the complete vape liquid. But if it doesn't, you can charge this premium vape pen via a micro-USB port at the bottom. It doesn't come with a cable, but we probably all have one already.
The broad-spectrum CBD vape pens have an attractive cannabinoid profile. Tests detect CBD, CBG, CBN, CBC, and CBDV, but no THC. All products are third-party tested.
HealthworxCRD's vapes come in a handful of flavors:
Natural Terpene
Gorilla Glue #4 – Earthy, Pine, Fuel
Green Crack – Citrus, Earthy, Sweet
Indica  – Sweet, Woody, Earthy
OG Kush – Earthy, Pine, Woody
Pineapple Express – Sweet, Tropical, Cedar, Citrus
Strawnana – Strawberry, Sweet, Berry
It is a nice flavor selection with the most popular terpene profiles.
The HealthworxCBD vape pens are available online directly from their website.
Savage CBD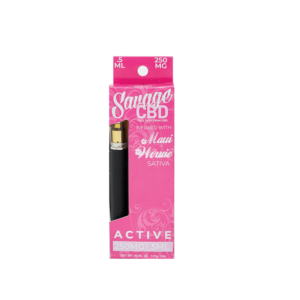 Savage CBD vape pens are shining examples of what a prefilled CBD oil vape pen should be. Whether it's the quality extract, exciting flavors, or convenience, there's always something to love.
Each disposable device is a testament to the e-cigarette's simple roots, using a classic "cig-a-like" design and function. Inhale to activate – no chargers, buttons, or settings. These vapes contain 0.5ml of vape oil, infused with 200mg of full-spectrum CBD.
The transparent tanks are also a nice touch since they allow users to monitor how much oil is left and track their consumption rate. But at USD 39.99 per vape, even heavy consumers won't take a significant hit to their wallets compared to some more expensive brands.
Unlike some inferior products, which may be diluted, Savage CBD's vape oils contain only hemp extract and added natural terpenes. As a result, users get the full benefits of the various cannabinoids and plant compounds for their personal health needs.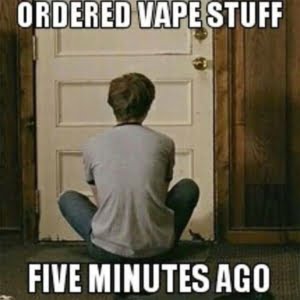 The CBD vape pens also have an excellent cannabinoid profile. Tests detect CBG, CBDV, CBC, CBN, CBL, and THC.
Savage CBD's vapes come in a handful of flavors:
Maui Wowie (contains caffeine)
Berry Mint
Mango Citrus
Strawberry Melon
Relax (unflavored)
Sweet Dreams (unflavored)
Relax and Sweet Dreams are infused with terpenes from the Apple Kush and Grape Ape cannabis strains, respectively, so they simulate the "hempy" taste of pure cannabis.
Although there isn't a vast flavor selection, Savage CBD's vape expertise ensures that each flavor is perfect. To that end, they hired expert mixologists from the industry to create the best possible flavor combinations.
Savage CBD is available online directly from their website.
Get 15% OFF Savage CBD with coupon code: IDWeeds
Social CBD (Formerly Select CBD)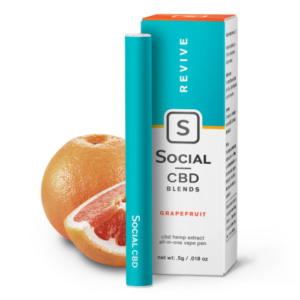 Select CBD may have rebranded as "Social CBD," but their commitment to quality, value, and enjoyment hasn't changed.  They readily demonstrate this in their line of amazing, affordable, and reliable vape pens.
These devices are convenient, compact, and discreet at just four inches in length, but don't let their size fool you. Each disposable vape contains either 125 or 250mg of CBD, depending on your needs and budget. But despite their high concentration, Social CBD's vape products are dirt cheap – because everyone deserves a healthy lifestyle.
Inside each device, you'll find only the purest, naturally-sourced hemp CBD isolate, suspended in MCT – the best type of carrier oil available.
However, this also means no additional cannabinoids. They infuse their Select CBD pens with essential oils, adding natural terpenes in the process.

Thanks to their "cig-a-like" function and design, the vapes couldn't be easier to use. No switches, chargers, or settings are needed – inhale to fire up the device and toss it when it's empty. The internal ceramic coil ensures even heat distribution for more consistent dosing and efficiency.
The world of CBD is a vast place, which is why Social CBD splits its vape pens into three distinct categories. You can choose from:
Each group has two delicious, naturally-infused flavor choices.
Social CBD doesn't rely on artificial flavorings (and associated chemicals) to enhance the vaping experience. Instead, each puff gets its flavor from natural essential oils. These offer great taste and allow Social CBD to modify the product's effects.
Tastes offered:
Grapefruit
Lavender
Spearmint
Peppermint
Lemon
Cinnamon
You can easily purchase Social CBD online or at over 10,000 retail outlets.
Get 15% OFF Select/Social CBD with CBD.co coupon code: idweeds15
CBDfx

INDEPENDENT TESTS FOUND SOME OF THEIR PRODUCTS CONTAINED ONLY HALF OF THE LABELED CBD CONTENT
CBDfx is a well-known name in the CBD vape pen industry.  Not only does their vape oil come from organically-grown hemp, but their high-quality CO2 extraction process is the cleanest option available. This means no harsh solvents, pesticides, contaminants, or chemicals in their broad-spectrum vape oil, which we'll discuss shortly.
Even their array of delicious flavors are completely natural:
Strawberry Lemonade
Fresh Mint
Blue Raspberry
Honeydew Ice
Tropical Breeze
Melon Cooler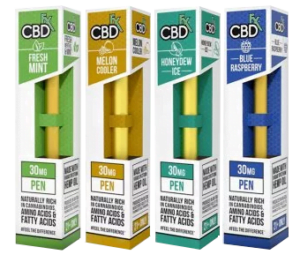 There is no need to worry about inhaling chemical flavorings, once again showcasing the company's commitment to quality and safety.
Most of the vape juices use pure isolate with food flavoring. Some options (labeled as "CBD Terpenes Oil") mimic the terpene profiles of famous strains, relying on flavor created with added natural terpenes:
OG Kush
Pineapple Express
Gelato
Blue Dream
Sour Diesel
Platinum Rose
Despite being isolate, lab tests regularly detected traces of CBG. The terpene profile is very robust, containing:
Myrcene
Pinene
Caryophyllene
Eucalyptol
Limonene
Humulene
Ocimene
Linalool
Terpinene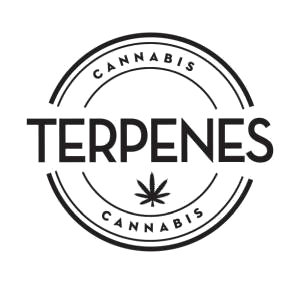 Each device contains either 30 or 50mg of CBD, depending on the item you choose, providing great value for the price.
New to vaping? No problem. These disposable vape pens require no charging, refilling, or cartridges. Just inhale to activate and toss the pen when you're done. The pens are small and discreet enough to fit in a pocket and produce very little vapor so that you won't garner unwanted attention.
Overall, if you're looking for a great disposable CBD oil pen with excellent flavor options, there are plenty out there. But if you want something great that mixes safety, quality, value, taste, and plenty of choices to boot, then CBDfx has you covered. Don't settle for "average" because they certainly don't.
CBDfx is available at many local retailers, or order online conveniently and discreetly.
Get 10% OFF CBDfx with coupon code: IDWEEDS
iDWeeds Top 4 CBD Vape Starter Kits (Refillable)
Battery (Life)
Heat-up Time
Vapor Production
Air Flow Adjustment
Size & Weight
Compatibility
Ease of Use
Ships Outside US
Funky Farms

500 mAh
Instantly
Small cloud
No Adjustment
4″ pen

510 cartridge
1 button. Easy use
BioCBD+


220 mAh
Instantly
Nice cloud
No adjustment
4″ pen
510 cartridge
No button. Easiest use
Extract Labs

350 mAh
Instantly
Average to large cloud
No adjustment
4″ with battery
510 cartridge
draw-operated
CBDfx


1000mAh
Instantly
Big cloud
3 positions
4″ pen
510 cartridge
1 button. Easy use
Funky Farms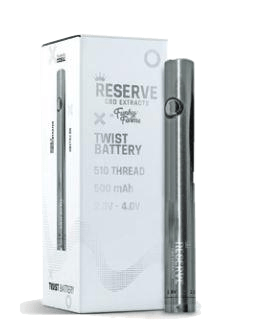 When it comes to CBD vape pens that offer top-tier functionality, value, and quality, Funky Farms has the best rechargeable vape pen for CBD oil (battery kit). You'll find the basics – pen and charger – but also a free cartridge so that you're all set quite literally right out of the box. Robust, reliable, and sleek, Funky Farms' CBD vape kit is well worth the price.
First, let's look at the cartridge. Included in the vape, you'll only find the battery without an atomizer. Reserve vape tanks containing 1ml of broad-spectrum CBD oil you can purchase separately. With 600 mg of CBD, you'll definitely get a lot of use out of each tank.
Unfortunately, there aren't many flavor options; three of the most popular flavors and one natural flavor. The taste of the natural CBD oil is not "hempy" or bland. Its citrusy undertones give it a nice, zesty, tangy flavor.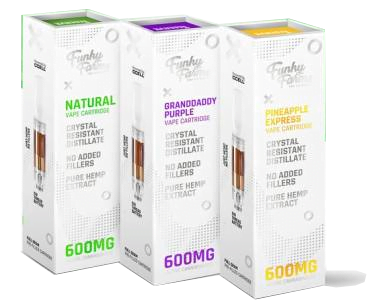 The Reverse vapes are formulated without added cutting agents and fillers. No junk, all funk! Besides this, they also have regular vape tanks with an MCT filler and five flavors.
Funky Farms doesn't just drop any old oil into its products. They go out of their way to prove themselves via third-party lab testing reports. And because it's broad-spectrum, you won't find a nanogram of THC in the liquid.
What you will find, however, is CBD, CBG, CBN, CBC.
Good quality oil pairs well with a good quality experience – and Funky Farms delivers that in spades. At its fullest charge, this tiny vape device provides a decent 4 volts. Basically, this means pretty strong flavor and large clouds, even when the battery's on its last legs.
At 500 mAh, the battery has a great capacity, given its physical size. You'll get 300+ puffs out of this vape, which isn't bad considering smaller, less power-intensive ones might get you around 100 puffs.
Thanks to its one-button system, it is easy to turn on and then inhale and enjoy.
Once the vape's dead, plug the USB charger into any computer or laptop, and you'll be back up and running in no time.
Get 20% OFF Funky Farms with coupon code: GETFUNKY20
BioCBD+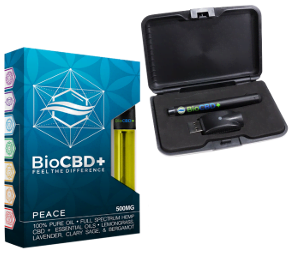 BioCBD+ has a relatively short line of CBD vape pens and products, but they make up for this through their value and quality (more on that later).
The company goes out of its way to source the best raw material it can. This is why they import their hemp from Scandinavia, whose growing practices – according to Bio+ – are ahead of those in the U.S.
They use this quality hemp to create a full-spectrum extract, retaining terpenes and cannabinoids with less than 0.3% THC. So, it's an excellent CBD vape pen for pain.
BioCBD+ introduces a healthier way of vaping CBD. It is a brand new completely natural plant vape formulation with 200mg CBD and 300mg proprietary blend of hemp oil, plant terpenes & essential oils. It uses no chemical fillers.
With its new Peace vape cartridge, you will receive the benefits of organically grown CBD, plus those of its proprietary essential oil blend of: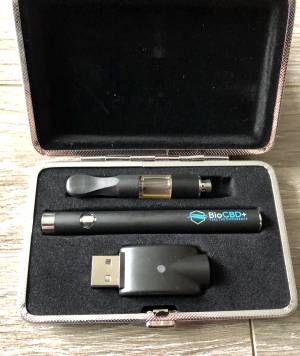 Lemongrass
Lavender
Clary Sage
Bergamot
This 500mg disposable vape cartridge lasts from 30 to 60 days, depending on the consumption frequency. It has a smooth taste and provides you a pleasant experience of CBD hemp, light floral notes, and hints of fresh lemon and sweet citrus.
The associated vape pen (sold separately) has a powerful 3.2-volt battery, resulting in large clouds and efficient dosing. 10 to 12 puffs (two to three seconds each) is enough for a single dose.
It tastes like citrus hemp with a flowery finish. However, if you're looking for flavor options, BioCBD+ doesn't offer other flavors cartridges.
This 510 thread re-chargeable battery charges quickly and will keep up with you. It is easy to charge on any desktop or laptop via the included USB attachment and fully charges within 30 minutes. However, this doesn't mean it dies quickly, as each charge provides 100 puffs.
Push the button, inhale, and enjoy it!  To turn the battery on, push the button 5 times and 5 times to turn it off.
Extract Labs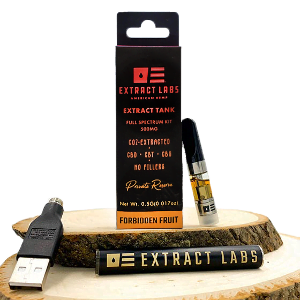 The Extract Labs Vape Tank Battery Kit stands out from many other CBD vape pens. This kit contains everything you need to enjoy Extract Labs' line of CBD or other 510 vape tanks.
First, we have the battery. At 350 mAh, the battery has a lot of capacity for such a small device. This means more vaping and less charging.
The overall battery life is hard to pinpoint due to the multiple voltage settings (more on that in a minute), but Extract Labs says that the device can last two to three days with frequent use, to over a week if you're not a regular CBD vaper.
Once the time comes, charging is easy with the included USB attachment that works on any computer or laptop.  Granted, the higher battery capacity means charging might take a little longer than with smaller vapes.
But a little extra time is worth it if you can get days worth of use. Vaping CBD, by the way, is an excellent way to help you stop smoking cigarettes. It mimics smoking and takes care of the psychological factor, reducing your physical craving for nicotine.
The beauty of Extract Labs is that they're more than just CBD. They understand vaping and how subtle settings can make a big difference. That being said, a small device like this won't generate huge plumes like its larger cousins.
However, the draw-operation is very user-friendly, like most with basic CBD vape pens. Visit Extract Labs online today to access its inventory of liquids and devices.
CBDfx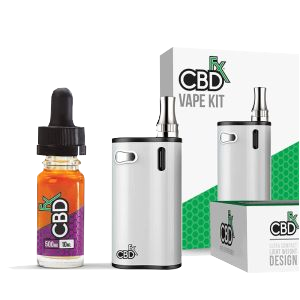 When it comes to quality, CBDfx doesn't hold back. Nothing demonstrates this better than the CBDfx CBD Vape Kit.
Unlike other devices on our list today, this kit ditches the typical pen-style, low-power, disposable formula. Instead, it follows the formula of larger "box mod" vapes enjoyed by more experienced e-cigarette users (vapers).
So what makes this kit stand out? For starters, let's look at the refill system. Single-use cartridges are the norm for many CBD companies, but this kit from CBDfx provides a refillable cartomizer.
There are six regular vape juices to choose from:
Blue Raspberry
Wild Watermelon
Strawberry Kiwi
Fruity Cereal
Rainbow Candy
Strawberry Milk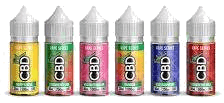 This means that, while the cartridge is still disposable, you can refill it multiple times with bottled CBD vape oil or e-liquid. Plus, at just USD 8.99 for a single replacement cartridge, you'll get plenty of value for your money – not to mention the reduced waste is easier on our environment.
At 1000 mAh, the vape's battery goes pretty far. However, this also means longer charging times – three to four hours, according to the instructions. Once the time comes, plug the included micro USB cord into a computer or USB wall adapter.
Another thing to note is that the vape has a resistance level of 1.6 ohms, which means you'll get some pretty hefty clouds. If you're looking for discretion, you won't find it with this vape. But for "cloud-chasers," this mod can be a lot of fun.
Although this device has some excellent features, it's important to note that it might not be the best choice if you've never used a vape device – pen or otherwise. The CBDfx CBD Vape Kit isn't the most complicated of its kind by any means, but it's not appropriate for total beginners.
Still, CBDfx tries its best to make things as simple as possible. Its cartridge-based system means no replacement coils. Use the vape until the coil burns out, toss the cartridge and start fresh with a new one.
There are 6 CBD Terpene Oils to choose from:
Platinum Rose
OG Kush
Pineapple Express
Gelato
Strawberry Jelly Donut
Strawberry Taffy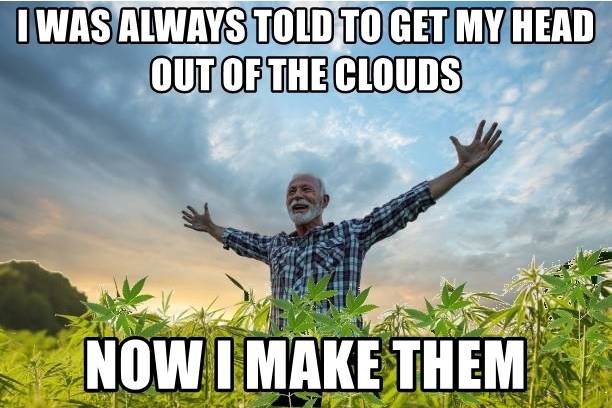 Additionally, this device's one-button operation removes all the confusing temperature and power settings you might find with other mods. Five clicks turn the device on/off and merely hold down the same button to vaporize the liquid.
The vape also uses a linear output system, which automatically adjusts the voltage as the battery drains. You don't have to worry about temperature or power settings, as the vape takes care of that for you.
In terms of voltage, the vape maxes out at 4.2 volts when fully charged and goes as low as 3.2 volts before it needs to recharge. This may seem a bit small, granted that previous devices on our list exceed that range, but there's a reason for this.
Vape liquids need higher temperatures to vaporize correctly. CBD, on the other hand, can burn at these heat levels. The vape stays at a lower temperature to maintain a balance that will vaporize CBD e-liquid and oil without burning.
If you're a bit familiar with vaping and enjoy large clouds with less waste, the CBDfx CBD Vape Kit is undoubtedly worth a look.
Get 10% OFF CBDfx with coupon code: IDWEEDS
Final Verdict
A summary of our findings. And if you're not into vaping, try adding CBD coffee creamer to your morning drink.
Funky Farms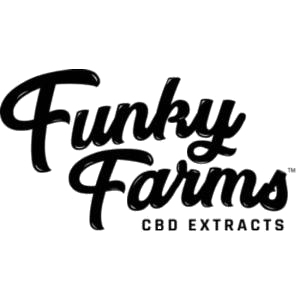 Funky Farms takes the number one spot on our list due to its value and quality. The variety of cannabinoids is always welcome, thanks to its broad-spectrum properties. 
The flavor options are small, but Funky Farms' approach here is clearly quality over quantity. Their background in vape juice mixology is apparent.
But it's also great that people who want a more natural taste can choose options flavored with natural terpenes. Order directly at Funky Farms. 
BioCBD+

BioCBD+ earns second place because of its fantastic flavor. It's made with Full-spectrum CBD. They add terpenes and essential oils to the formula, which adds quality.
There's also the downside of THC – something isolated or broad-spectrum extracts don't have. On the flip side, though, you don't miss out on the many other beneficial and non-intoxicating cannabinoids.
Extract Labs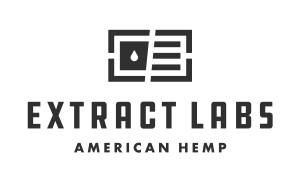 Extract Labs scores major points with us because of how easy and convenient their vapes are.
Its non-refillable cartridges have a slick design. There's an enormous amount of value, only having to toss carts, as always buying new vapes or pods might be cheaper in the short term, but it really costs a lot in the end.
Order directly at Extract Labs.
CBDfx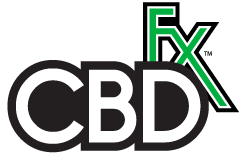 CBDfx is a solid brand, offering a diverse array of products from isolates to full-spectrum, like 3000 mg CBD oil with THC. They also do an excellent job of infusing terpenes into some of their juices to recreate famous cannabis strains' authentic flavor.
This maximizes the potential health benefits. It's also indicative of a CBD business that values quality and effectiveness.
The 50/50 PG/VG ratio in their vape juices makes them accessible to a broader range of devices. That being said, liquids like these tend to generate more clouds than disposable pens, pod devices, or "cig-a-likes." 
Individuals who want to keep their vaping private should avoid vape juices and stick with some of the brand's vape pens instead.

Sources
https://www.fda.gov/newsevents/publichealthfocus/ucm484109.htm
https://www.prnewswire.com/news-releases/social-cbd-launches-new-line-of-broad-spectrum-cbd-drops-nationwide-300921345.html
https://www.wthr.com/article/news/investigations/13-investigates/cbd-oil-are-you-get-what-you-are-paying-for-indiana/531-ffba6388-5d27-427c-bbae-719d9a826871
How to use a CBD vape pen?
Most vape pens have a 510 thread for vape cartridges. There are ready-to-use disposable vape cartridges and refillable cartridges to fill with bottled vape-juice.
How to use CBD disposable vape pen?
Disposable vape pens are easy to use. Most of them are draw-operated. That means you inhale like with a normal cigarette, that's it.
How to use a vape pen with CBD oil?
Regular CBD oil cannot be used for vaping. For a healthy vape experience, CBD producers develop special vape oils or juices that you can buy in bottles or ready-to-use cartridges.