Updated on June 25th, 2022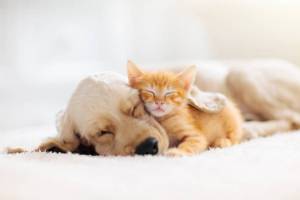 CBD for pets works precisely the same way as it does for humans. It supports the health balancing of almost all animals, just as it does with human beings. There is an extensive range of CBD benefits both physically and psychologically for your pets.
CBD for Pets Brand Catalog
Why CBD is just as good for your pet as it is for you
Once you understand what CBD is and how it works, you'll appreciate the statement of it being equally useful for both you and your pet.
CBD for pets explained
CBD pet oil is an entirely natural, organic product. Most producers derive CBD from industrial hemp. It is similar to cannabis with one main difference—it has been cultivated to reduce THC and increase CBD. THC is the compound in cannabis that causes euphoric feelings, or in other words, gets you high.
When you derive CBD from industrial hemp, the concentration of THC is below 0.3%, which makes it completely legal worldwide. CBD has many benefits proven by testing.
Do you have to give pet CBD oil versus CBD treats? No, there is no difference. Just pay attention to how many milligrams of CBD the treats contain.
CBD's working
CBD has been reported to provide relief with pain, anxiety, and mood changes, besides other benefits. Our pets have the same nervous, immune, and endocannabinoid systems as humans, which means CBD is just as effective for pets.
But where can I buy CO2 extracted CBD oil? We'll answer that in a separate post.
CBD usage and dosing for pets
It's a bit hard to teach your cat how to vape, and your dog might break your oil rig if you let him near it. So the best way of administering CBD to your pet is by mixing it with food or drinking water.
Dry food is not suitable for this. You can achieve the best results with wet canned food. Just drop the necessary amount on its food.
For other animals that only eat dry food, you can mix it with water or drop it straight into their mouths. CBD for dogs is chosen mostly by dog owners.  The general rule (based on feedback from pet owners) is to use 0.3 mg per kg bodyweight. So if your pet weighs 10 kgs, the daily dosage should be 3 mg.
However, experienced users recommend starting with a small amount, keeping it low for several days, and slowly increasing until results.
Pet Conditions that CBD Helps Improve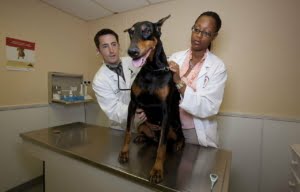 1.      CBD reduces pet anxiety
Some pets are stressed out all the time, or they are so hyper that you become afraid they might quickly run out of fuel. CBD has a natural calming effect as it doesn't sedate your pet but restores a healthy stress balance.
2.      CBD relieves pain
CBD for pets is an outstanding pain reliever. It works exceptionally well with chronic pain because it is not addictive and doesn't cause cognitive impairment. Regular painkillers kill the pain and kill vital cells in your pet's body due to their chemical consistency.
In comparison tests, we establish the optimal CBD relief oils for pain and the best CBD oil for anxiety.
3.      CBD calms the nervous system
CBD supplements the body's endocannabinoids that naturally work to balance the nervous system.
4.      CBD balances appetite
Scientific research provides hope CBD could balance human and animal metabolisms in both directions. People use it for obesity.
Studies have shown that CBD facilitates the breakdown of fat, increases the body's ability to burn fat, and helps decrease fat cell generation. On the other hand, if your pet is not eating, CBD could improve appetite.
5.      CBD helps with nausea
Like humans, CBD often helps pet nausea and vomiting. There are only minor CBD side effects.
iDWeeds Best Pet CBD Oils
There are many CBD pet products on the market, but unfortunately, it is still an unregulated industry, and there are many fake products. We have sifted through the rubble and tested the best CBD oils for dogs on the market.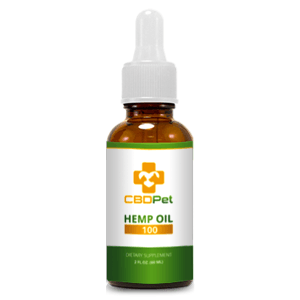 Producers use concentrated CBD from organically grown hemp for CBDPet, a full spectrum CBD for pets.  Besides CBD, it has seven other cannabinoids that add synergy to this health boost for your pets.
This full-spectrum strength and the fact that it is 100% organic have established CBDPet as the first product in our ranking. It is fully certified and free of pesticides and herbicides. This CBD oil is easy to give to your pet—drops can either be placed under the tongue or mixed into drinking water or food. It is a high-grade CBD ensuring your pet gets all the health benefits it deserves.

Receptra Pet is a pure pet hemp oil extracted from premium hemp from the American company Receptra Naturals. They ship worldwide, and their products are 100% grown on family farms in Colorado.
This full-spectrum hemp oil for pets is made of only hemp flowers without using the plant's seeds, stems, or stalks. This makes for a high-quality CBD oil, although not all ingredients are organic.
Third-party testing and validation allow them to guarantee consistent, pure hemp extracts for your pet's daily routine. Check out the iDWeeds Receptra CBD reviews.

Avid Hemp recently extended its product line with a 300mg Hemp Oil for Pets.
They formulated this oil by drawing on both traditional knowledge and scientific research. It has a blend of organic herbs that boost immune function, support vital detoxification systems, and reduce oxidative stress.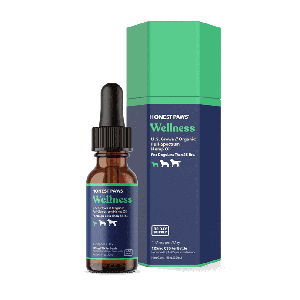 Honest Paws is a CBD brand focused on pets. They carry four CBD products for conditions like anxiety and joint aches. Please read all about them in our Honest Paws CBD oil reviews.
Soft Chews
CBD Bites
CBD oil
CBD Peanut Butter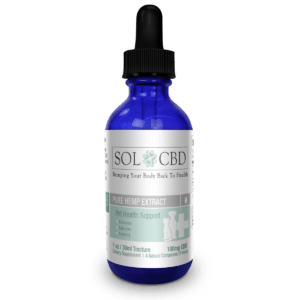 SOL CBD is an American-based company focused on the US market with a wide range of CBD products. Their unique CBD product for pets is called CBD Pet Health Support.
Read the many customer reviews on the SOL CBD for pets products, and you will see that there are many positive results and happy pet owners.
Sources
Sources:
https://www.fda.gov/newsevents/publichealthfocus/ucm484109.htm
https://www.allthebestpetcare.com/information-library/what-hemp-cbd-can-do-for-your-dog-or-cat/
https://www.cashinbis.com/medical-cannabis-cbd-not-just-for-humans/
https://www.hempgazette.com/cannabidiol-cbd/guide-cannabidiol-pets/
https://www.projectcbd.org/science/cannabis-pharmacology/how-cbd-works
https://www.innovetpet.com/pages/cbd-dosing-calculator
https://www.dogsnaturallymagazine.com/cbd-for-dogs-how-it-can-help-these-5-common-conditions/
https://www.leafly.com/news/strains-products/8-cbd-dog-treats