Updated on September 15th, 2023
CBD oil for Weight Loss seems to be a new and promising solution for the overweight and obesity epidemics spreading across North America and the rest of the world. Obesity is one of the highest preventable causes of morbidity and mortality in the developed world.
We all know that cannabis consumption causes an increase in appetite (the 'munchies'). However, closer studies of individual cannabinoids show that some cannabinoids stimulate the "munchies" effect, while others can significantly suppress appetite.
Pressed for time? Here's our Top-3 of CBD brands
Save time and money—pick the CBD brand that fits you—
According to data from the National Health and Nutrition Examination Survey (NHANES) from 2013–2014, more than one out of three adults were considered to be overweight or obese.
While genes can cause people to become overweight, eating habits and inactivity play a significant role. In today's society, television, computers, phones, and other screens tend to make us move a lot less. Besides that, medical conditions and big pharma medication are often contributors to weight gain.
CBD Weight Loss Results
In 2016, scientists found that CBD actively reduces body fat. We go into more detail on how cannabidiol does that later in this article. First of all, we would like to explain one of the primary, or rudimentary, mechanisms of cannabidiol.
Without getting too technical, we can say that CBD restores the body's homeostasis. This means that it returns the health balance to what it needs to be, working in either direction. This is why those that are obese or overweight have increased metabolism and reduced appetite when regularly using the best quality CBD oil.
Laboratory Studies
In a 2008 study, researchers looked into the function of the EC (endocannabinoid system). The study report explains that the EC participates in the control of several metabolisms on multiple levels. The possible result of these inner body mechanisms is to store fat as energy accumulation.
A dysregulated endocannabinoid system often becomes overactive, and your body starts storing too much fat. This is particularly true for the intra-abdominal tissue. Cannabidiol is known to regulate the endocannabinoid system as it can restore balance in both directions. Therefore, the study concludes that cannabis could be a means of fighting obesity along with lifestyle changes.
Researchers wrote in 2011 that one of the essential functions of endocannabinoids and CB(1) receptors is to enhance energy storage conversion into fat and reduce energy expenditure by influencing lipid and glucose metabolism. Hormones typically control the regulation of energy in the endocannabinoid system. However, it can become disrupted and contribute to obesity, dyslipidemia, and diabetes (type 2).
CBD Appetite Suppressant
A 2012 UK lab study on rats by the School of Pharmacy, University of Reading, proved that CBD reduced food intake. These results were in line with some existing reports, supporting the need for further work examining the possible anti-obesity effects of cannabidiol.
In 2013, the 'Munchies' phenomenon led to an exploration of the role of the endocannabinoid system in regulating obesity and associated metabolic syndrome in Canada. Researchers from the Centre for Addiction and Mental Health (CAMH) in Toronto, Ontario, came to the following conclusion:
"We recently discovered that the prevalence of obesity is paradoxically much lower in cannabis users as compared to non-users. Besides that, this difference is not accounted for by tobacco smoking status and is still present after adjusting for variables such as sex and age."
About 1 in 6 children and adolescents aged between 2 and 19 were found to have obesity, according to the NHANES.
"We, therefore, propose that this effect is directly related to exposure to the THC present in cannabis smoke. Consequently, we propose the seemingly paradoxical hypothesis that THC or a THC/CBD combination drug may produce weight loss and might be a useful therapeutic for the treatment of obesity and its complications."
And finally, in 2016, the Korean Daegu University did an essential study on the efficacy of CBD regarding obesity and overweight. Genes and proteins enhance the breakdown and oxidation of fat. The study proved that CBD stimulates this process.
Besides that, Korean scientists could prove that CBD increases the body's ability to burn calories. And on top of that, it decreases the expression of proteins involved in fat cell generation.
Clinical Studies
Recent evidence from animal and human studies shows a role for the endocannabinoid system in maintaining energy balance and glucose and lipoprotein metabolism, according to a 2009 study. Modulation of this system has improved several important risk factors in clinical trials, including visceral and subcutaneous abdominal adipose tissue, glucose tolerance, dyslipidemia, and measures of inflammation.
In 2013, a team of four medical researchers led by Dr. Elizabeth Penner MD, MPH, carried out a clinical study with over 4,500 participants, called "The Impact of Marijuana Use on Glucose, Insulin, and Insulin Resistance among US Adults". They concluded: "We found that marijuana use was associated with lower levels of fasting insulin and HOMA-IR, and smaller waist circumference."
Are you looking for CBD white label manufacturers?
CBD Dosage Calculator: How Much CBD Oil for Weight Loss?
Cannabidiol dosage varies from one condition (and person) to the next, with symptom severity also being a factor. However, according to available research, when using CBD for weight loss, dosing is more linear.
Although we lack in-depth human testing, one study on rats[1] injected CBD doses at 2.5mg/kg and 5mg/kg. The group on the 5mg/kg dose showed more weight loss progress than the lower-dose rats.
This is far from the reliability of a human study, and keep in mind that they injected CBD. Bypassing the liver likely improved bioavailability compared to ingesting CBD oil, meaning the rats needed less CBD for the same results. However, we can glean from this that higher doses lead to faster, more significant weight loss.
The more you weigh, the more CBD you'll likely need. But it's important to gradually introduce CBD to your body, as it can take time to affect weight.
There's no right or wrong starting dose, but we recommend you don't exceed 25mg for the first four days. Monitor your progress carefully and increase or decrease as needed. You can use our CBD oil dosage calculator to determine the number of drops.
Control Your Progress
Using CBD oil for weight loss is a viable option if done carefully. It's common knowledge, however, that excessive, rapid weight loss is unhealthy.
While it's exciting to trim some white fat, it can be dangerous if bodyweight drops too quickly. As you rapidly lose weight, you may experience:
Nutrient deficiencies
Slower metabolism (making weight loss harder)
Muscle loss
Dehydration
Increased appetite (despite CBD's appetite-suppressing properties)
Mental health issues, like body dysmorphia and eating disorders
Strengthens the effects of medications for diabetes or high blood pressure, leading to unpleasant side effects
Keep in mind that CBD oil for vape pens is not suitable for oral intake.
Once you start getting results, keep that dosage until you have lost the amount of weight you intended and go back to a maintenance dosage of 25 mg per day. The same is true for hemp water requirements.
Green Garden Gold is one of the few CBD suppliers that sell dedicated CBD weight loss supplements. CBD water is an excellent way to lose weight because drinking lots of water is already something most doctors recommend, but it makes it more effective when infused with CBD.
On symptoms like pain, CBD has an immediate effect, as well as on anxiety, etc. But, when you use it regularly and consistently, you will notice an improvement in your homeostasis and overall well-being.  Part of that is improving your metabolism, as CBD not only suppresses excessive appetite but also improves your body's fat-burning mechanism.
When using CBD for back pain for an extended time, you will see it dramatically reduces the pain and eventually eliminates it.
CBD Weight Loss Success Stories
We have carefully collected CBD testimonials for this particular condition to serve as proof and inspiration to others. Do not hesitate to record your own experience and share it with us to add it to this list and help thousands of patients more.
The Benefits of Hemp CBD Oil for Weight Loss
CBD's impact on weight is possible thanks to the endocannabinoid system (ECS). The ECS is primarily a system of receptors known as CB1 and CB2, which directly or indirectly interact with different cannabinoids (in CBD's case, the relationship with these receptors is indirect).
We know the ECS is responsible for regulating and balancing many bodily processes and functions, including processes that contribute to weight loss.
CBD and Appetite
There's a lot of anecdotal evidence about CBD's appetite-suppressing properties but little research. However, the famous CBD epilepsy study[1] reported appetite reduction as a side effect of CBD.
CBD oil's relationship to weight loss is broadly not understood. However, one study[2] found that CBD encouraged unhealthy white fat converting into calorie-burning brown fat.
Consequently, brown fat increases calorie-burning by triggering "thermogenesis" – the body's natural heat-production process.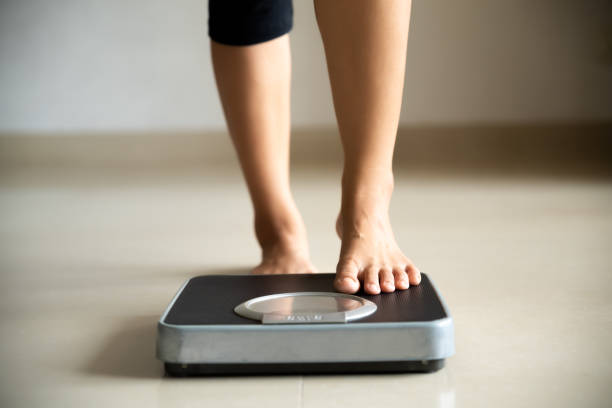 CBD and Insulin
CBD doesn't just help you lose weight; it could also be valuable for people with diabetes. We have little information about CBD's impact on insulin levels for those with type 2 diabetes. But because diabetes is an inflammatory health condition, CBD's anti-inflammatory properties could theoretically help.
CBD Normalizes Insulin Levels to Enhance Burning Fats
Most research into CBD for weight loss was done on mice and rats, making it difficult to know how those results apply to humans.
One human study[3] found that CBD did not affect blood sugar levels, while animal studies[4] showed reduced blood sugar and cholesterol. However, researchers in human research discovered CBD could reduce insulin resistance.
Further animal studies also suggest CBD can promote insulin production, maintaining normal levels to help appropriately metabolize fat. If this works for humans, it could prove helpful in reducing or eliminating weight gain from diabetes in those who take insulin.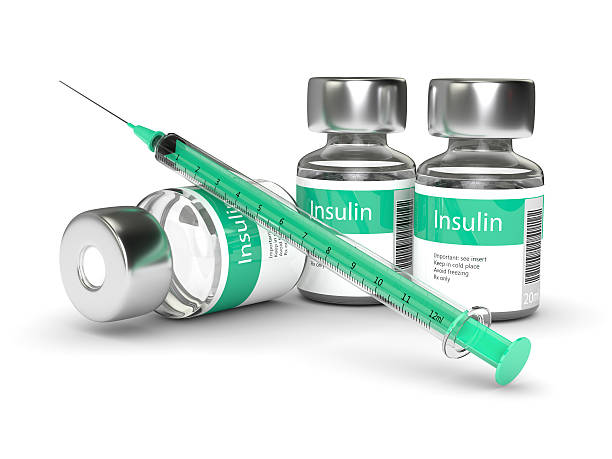 Can High Insulin Prevent Weight Loss?
Insulin is critical for maintaining normal blood sugar levels. This isn't an issue for non-diabetics, whose bodies naturally produce and balance insulin accordingly.
But diabetes patients who use insulin may notice issues with weight gain. High insulin is the culprit here.
Two instances lead to high insulin:
Insulin resistance (which CBD may help with)
Diabetes medication (insulin)
Weight gain due to insulin therapy is particularly prominent among individuals with type 2 diabetes – 90% of whom are overweight or obese.
Patients need to eat healthily and exercise regularly. Even with diet and exercise, weight control with diabetes is an uphill battle. Adding CBD oil to your daily routine could make weight loss or weight control easier.
CBD and Metabolic Health
Metabolism is one of many processes involving the ECS. Since metabolism is a crucial factor in weight loss and maintenance, it would be a considerable advantage if CBD positively affected it.
However, too much could make cannabidiol exert opposing effects, so balance is vital.
Supporting Mitochondria and Metabolism
As research on cannabinoids continues, we constantly see discoveries on how these compounds – including CBD – interact with our bodies.
For the most part, we hear about the ECS and its CB1 and CB2 receptors. But we also found some exciting interactions indicating a substantial impact on cell mitochondria for people who use CBD.
A study published in 2019[5] proved an interaction between mitochondria and leukemic cells, destabilizing calcium homeostasis and, consequently, impairing their growth.
But can this same interaction be integral when using CBD oil for weight loss?
Mitochondria are like batteries, responsible for storing and dispersing biochemical energy in their cells.
Although the above study notes an antagonistic relationship between CBD and cell mitochondria, the mechanism with weight loss differs depending on the cells.
CBD potentially reduces protein expression responsible for making unhealthy white fat cells and conveniently increases mitochondria in brown fat cells.
There's still more research to be done, but if accurate, we can't underestimate CBD's role in energy-burning and weight loss.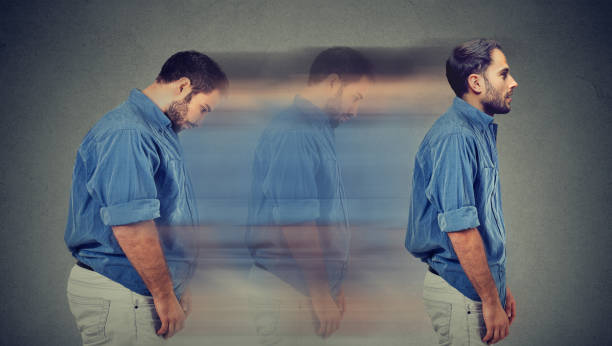 Can Lazy Mitochondria Make Us Fat?
Mitochondria can't be "lazy" in the literal sense, but some defects may cause them to work less efficiently. This could put a damper on your CBD weight loss program.
There are many mitochondrial diseases[6]; however, that can dramatically affect your quality of life, weight gain being just the tip of the iceberg. They don't stand on their own but rather result from other unrelated health problems, like Alzheimer's, muscular dystrophy, or cancer.
Mitochondrial issues are universally genetic, so prevention is unfortunately impossible.
The problem stems from the afflicted mitochondria's inability to process energy as efficiently as their healthy counterparts.
Most notably, mitochondrial diseases can (among other things) cause a lack of desire or ability to exercise and make people more susceptible to diabetes.
We already discussed how diabetes causes patients to struggle with weight. But even non-diabetics will have trouble following a weight loss plan if their bodies don't have enough energy to function correctly.
The Endocannabinoid System and Its Role in Weight Control
It's no secret that obesity is only second to tobacco as a significant cause of preventable death in the United States. Weight-related illnesses, like heart disease and stroke, take about 300,000 lives[7] per year.
And let's not forget the societal costs of obesity, such as eating disorders, crash diets, and healthcare costs.
In recent decades, plenty of "miracle diets" became popular, but what they share in common is that they're generally unsuccessful.
Considering our never-ending quest for health and personal appearance, it's natural that the connection between the ECS and weight sparked an interest.
There's strong evidence suggesting that the endocannabinoid system is actively involved in weight regulation. If true, CBD oil for weight loss is an avenue worth exploring.
Should You Try CBD to Curb Excess Weight?
By now, you might be at least curious about trying hemp CBD oil for weight loss. After all, a plant-derived tincture sounds more natural than living off of soup for two weeks or using diet pills.
Nothing would please us more than to say CBD is 100% safe and effective. While the World Health Organization agrees CBD poses no threat to your health, we've made some recent discoveries that may not make CBD oil right for you.
So should you try CBD to curb excess weight? The answer is a solid "maybe."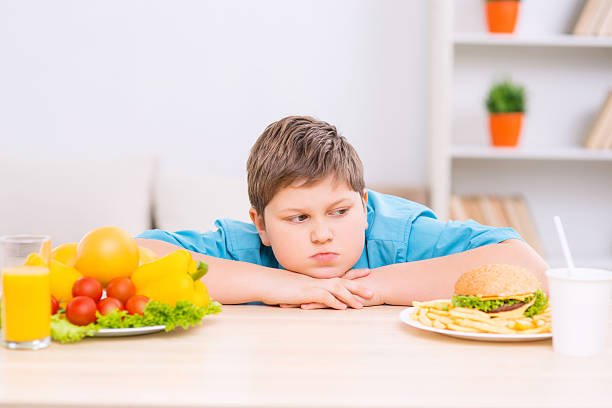 CBD and Prescription Medication
In the years since the FDA approved a CBD drug to treat severe epilepsy, experts noticed a disturbing interaction between CBD and certain medications, in addition to alcohol[8].
The issue arises during metabolism. CBD interacts with the same liver enzyme[9] as many prescription medications. Known as CYP3A4, this belongs to the P450 enzyme family, which metabolizes many substances, including over 50% of prescription medications[10].
Consequently, CBD can alter or even shut down these enzymes, causing a medication imbalance. As a result, you may notice increased side effects or decreased efficacy.
CBD's effects may also get muted.
We still don't have a complete list, but a rule of thumb is that if your medication can't mix with grapefruit[11], it likely can't handle CBD.
What to Check for When Buying Cannabidiol (CBD) Oil to Manage Weight
Like any commodity, CBD products vary in quality. If this is your first time shopping for CBD oil, try not to feel overwhelmed. While there are many oil choices, there are only a few things you need to check to measure quality.
CBD Percentage
CBD products come in a wide range of concentrations, expressed in milligrams (per bottle) or percentages. It makes it easy to find the right product for your body (and budget).
If you're not sure exactly how much CBD you're getting per serving, use our handy idWeeds CBD dosage calculator to plan your doses.
Ingredients
CBD oil is a pretty simple product, needing only hemp-based CBD extract and a carrier oil (ideally MCT or coconut oil).
However, some products might contain additional ingredients, like flavoring, added vitamins, or minerals.
This isn't necessarily a bad thing, just a matter of personal preference.
Another thing to look for is terpenes. Full-spectrum and broad-spectrum CBD (more on that shortly) should contain natural plant compounds called terpenes.
However, some vendors add plant-based terpenes to beef up their formula. This is easy to spot. If the label then likely lists "terpenes" as an ingredient.
It's not necessarily harmful, but it's deceptive and indicates that maybe the vendor's chosen extraction process does a poor job retaining hemp's natural compounds.
Organic CBD vs. Certified Organic
A lot of people value "organic" as a huge bonus point for any manufacturer. It indicates purity, safety, and sustainability.
But be careful when you see the word "organic." For something to be legally organic, the USDA labels it "Certified Organic,"[12] where 95 to 99% of the product is organic.
"Certified 100% Organic" is the only way to confirm that the entire product is organic.
Many unscrupulous manufacturers may stamp "organic" on their labels due to their popularity as a buzzword to get away with half-baked organic practices. For instance, this might mean the plant – despite being grown organically – could be covered in synthetic pesticides.
Non-GMO
"Non-GMO" is a huge selling point for some people. But all hemp is technically genetically modified through thousands of years of selective cultivation.
But today, we think of "GMO" as a plant organism artificially modified in a lab. If that's what you're worried about, then not to worry. There aren't any legal GMO hemp plants[13] on the market as far as federal regulators know.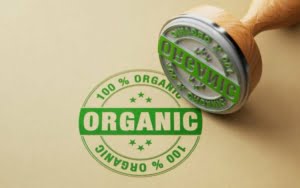 Third-Party Testing
Third-party testing is the one thing you need to see on a CBD oil label. When the FDA finally investigated CBD products[14], they found 70% of them didn't contain the cannabinoid levels that vendors promised.
Independent analysis ensures that what you're getting in your CBD oil reflects what's advertised on the bottle.
Testing also verifies that pesticides and outside contaminants are either non-existent or at safe levels.
If available, you can usually find these results right on the vendor's website or upon request.
Why Full-Spectrum CBD is the Best Choice for Weight Loss
Earlier, we mentioned terpenes, along with full-spectrum and broad-spectrum CBD oil. A third option exists, called CBD isolate, which is CBD processed to its purest form, reaching 99.9% CBD.
Full-spectrum CBD contains all the additional compounds – including up to 0.3% THC – found in the hemp plant.
Broad-spectrum is almost as robust as full-spectrum but with zero THC.
Isolate is THC-free and contains virtually no additional terpenes or cannabinoids.
So which one should you choose? First, let's take CBD isolate right off the table. It may be the purest, but it lacks many of the other beneficial compounds needed to truly harness CBD's weight loss potential.
Preserving terpenes and cannabinoids is vital due to the entourage effect, a synergistic connection between these components. The greater diversity, the more you'll benefit. This is why full-spectrum is the best choice.
However, if you're concerned about THC, broad-spectrum eliminates this with little impact on the other cannabinoids.
How to Use CBD in Managing Extra Weight
Like any weight loss program, no two CBD weight loss plans are alike. The dosage and frequency depend entirely on factors such as:
Fat levels
CBD oil potency
Desired results (weight loss or maintenance)
Diet
Body chemistry
Because of the above considerations, it's hard to pinpoint the ideal dose for weight loss. When using oil or other CBD products, the universal rule of "start low and go slow" applies.
It's essential to follow this process because you don't know how your body will react to a total dose.
Start as low as possible – we recommend 2.5 to 5mg. Gradually increase by 10mg every one to two weeks until you notice your desired results.
A Word About Weight
It's essential to keep in mind how weight plays a role in CBD dosage. While you should always start small, it's your fat levels that decide how much CBD you need.
According to Dr. Jordan Tishler, MD, CBD's attraction to fat affects bioavailability[15]. He explains that about 70% of the CBD you ingest goes to your fat cells.
Ultimately, it's not about how much you weigh but how much of that weight is body fat.
For instance, let's say we have two men, named Bill and Steve. Both are five feet, ten inches tall, and weigh 250 pounds.
Bill is a professional weightlifter with noticeable muscle mass. Steve isn't athletic, with most of his weight coming from excess body fat.
Despite both being the same gender and size, Steve's CBD dosage for weight loss (or any therapeutic purpose) would need to be much higher than Bill's.
Keep this in mind when setting your expectations.
Overview of Scientific Studies and Reports
If you are interested in the medical proof and not scared of reading through some professional medical jargon, check out the studies below.
Scientific Research Studies on Weight Loss
Sources
Sources:
https://www.fda.gov/newsevents/publichealthfocus/ucm484109.htm
https://www.ncbi.nlm.nih.gov/pmc/articles/PMC6514832/
https://pubmed.ncbi.nlm.nih.gov/27067870/
https://care.diabetesjournals.org/content/39/10/1777
https://www.webmd.com/diabetes/cbd-and-diabetes
https://www.nature.com/articles/s41419-019-2024-0
https://my.clevelandclinic.org/health/diseases/15612-mitochondrial-diseases
https://www.wvdhhr.org/bph/oehp/obesity/mortality.htm
https://www.mdlinx.com/article/rx-drugs-that-don-t-mix-with-cbd-thc-and-marijuana/lfc-4695
https://www.greenwavecontent.com/blog/october-26th-2020
https://www.forbes.com/sites/daviddisalvo/2019/06/30/what-cbd-and-grapefruit-have-in-common-when-it-comes-to-drug-interactions-risks-you-should-know/?sh=69fdc2d0719d
https://www.sfgate.com/food/article/Certified-Organic-may-not-be-100-3294410.php#:~:text=A%3A%20Organic%20has%20a%20precise,for%20producing%20foods%20labeled%20organic.
https://thehempmag.com/2019/01/future-gmo-hemp/
https://cannabisindustryjournal.com/column/where-does-the-fda-stand-on-cbd/
https://www.popsugar.com/fitness/How-Much-CBD-Should-I-Take-44358514