5 Ways To Get Rid Of Anxiety Using CBD
Updated on September 15th, 2023
Stress has become a common aspect of our lives lately. People of all ages experience stress related to their professional or personal lives.
Moreover, events like the Covid-19 pandemic have been taking a toll on many people's mental health. One of the consequences of stress is an anxiety disorder. Statistics suggest that around forty million adults in the USA experience anxiety every year.
Anxiety affects the efficiency of a person at the workplace or school and also deteriorates mental health. The best way to curb down anxiety is by using natural medication accompanied by therapy and other activities. CBD, a natural cannabinoid present in cannabis plants, is a natural substance that may help reduce anxiety.
If you are considering CBD as a choice to get rid of anxiety, here are five ways how it may help in doing so.
By Uplifting the Mood
One thing stress can do to you is put you in a bad mood. Staying in a lousy mood hampers your productivity, makes you irritable and puts you in a state of arguing and bickering. When the process continues for an extended period, it may ultimately lead to anxiety and depression.
Research suggests that CBD may help uplift the mood by regulating two primary neurotransmitters – serotonin and anandamide. These neurotransmitters are responsible for various biological functions like mood, appetite, memory, and cognition. Lower or higher levels of serotonin can alter your mood.
Thus, by interacting with the endocannabinoid system and regulating serotonin levels, CBD can uplift your mood and ultimately reduce anxiety. You can find the Weed Smart Online Dispensary and use them regularly to avoid stress and anxiety. It is one of the best ways since CBD gummies are discreet, and you can easily monitor the dosage.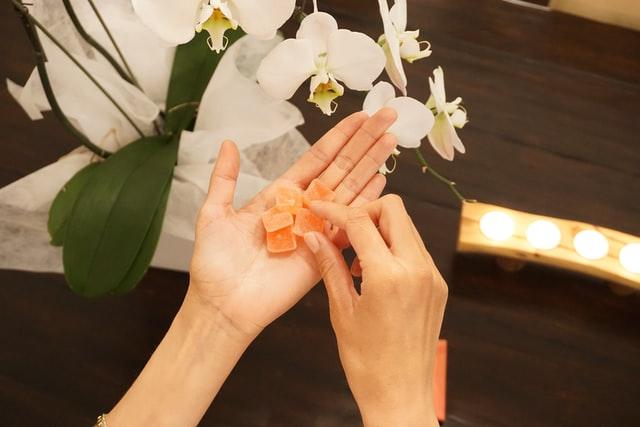 By Sleeping Better
Insomnia or sleep deprivation is another common health condition that people of all ages experience. It is not just the cause but also the consequence of anxiety and stress. Not getting adequate sleep can add up to the ongoing stress and make things worse in the morning.
Insomnia can cause lethargy and stress (both physical and psychological) affecting, the overall well-being. Therefore, it is crucial to have a proper sleep cycle to keep stress and anxiety at bay.
But how can one sleep when they are all worried and stressed about things already? You ask.
CBD is renowned for its potent, relaxing, and calming properties. So, consuming a few drops of high-quality CBD oil before bedtime can relax your mind and promote better sleep.
Through Effective Pain Management
Pain is another common aspect of your day-to-day life. What's interesting is that chronic pain and inflammation are also the underlying factors of stress and anxiety. So if you are suffering from chronic pain caused by an injury, muscle soreness, etc., it may lead to generalized anxiety disorder (GAD) over time.
While there are many synthetic medications for pain management, they can cause other side effects imposing severe threats to your well-being. CBD can act as an all-natural alternative to painkillers and help you manage pain, ultimately avoiding stress. It can block the activity of receptors receiving pain signals from various body parts and alter pain perception.
If you experience muscle or joint pain, post-workout inflammation, massaging the painful areas with CBD balm can work wonders in numbing the pain.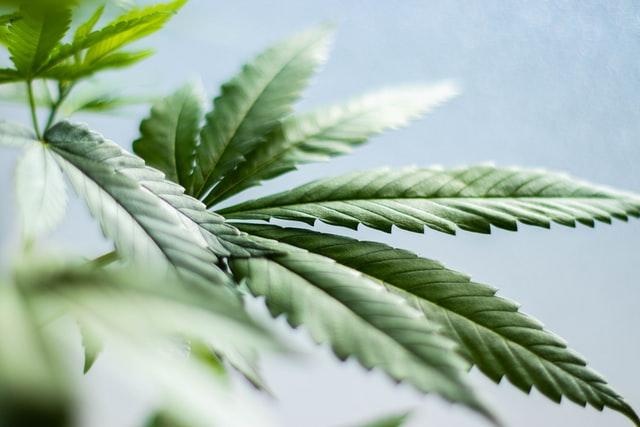 Source
By Avoiding Stress
We've already discussed that stress is the primary cause of anxiety and depression. Whether it's related to your career or personal life, stress can lead to severe consequences. CBD interacts with the ECS and can regulate various bodily functions.
It can also help you avoid stress in the first place. For instance, CBD can interact with the endocannabinoid system and regulate cortisol levels in the body. Cortisol is a hormone related to stress.
Having higher or lower levels of cortisol can be equally risky. Thus, by maintaining balanced levels of cortisol, CBD can help you keep anxiety at bay. You can find many high-quality CBD edibles like gummies and pills designed to reduce stress.
By Improving Your Overall Well-being
The symptoms of anxiety and stress are both psychological and physical. For instance, fatigue, weakness, and low energy levels are also symptoms of anxiety disorders. Moreover, people with adequate energy levels can deal with anxiety disorder and stress in a better way.
Our body consists of an endocannabinoid system (ECS) and is responsible for maintaining homeostasis (natural balance). Internal cannabinoids present in our body help the ECS in preserving this natural balance. Homeostasis is essential for various biological activities like boosting the immune system to avoid health conditions.
CBD can act as an external cannabinoid and assist the endocannabinoid system in regulating homeostasis. So, CBD can promote both physical and psychological well-being to help reduce anxiety and stress. There is a wide range of CBD supplements that can keep your energy levels intact every day.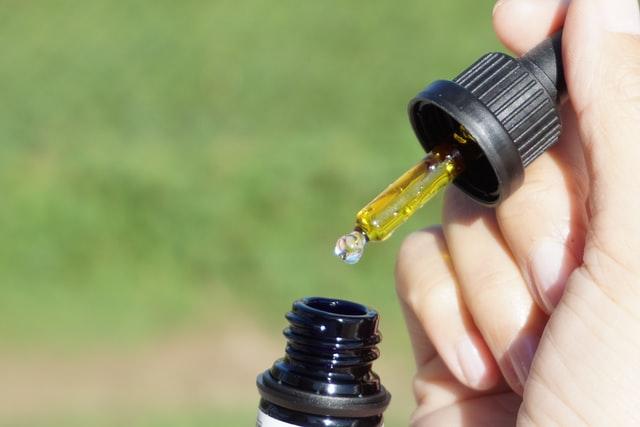 Final Thoughts
Those were the five ways you to get rid of anxiety using CBD. CBD can act as an alternative to synthetic medication to reduce anxiety and stress. Therapy, mindfulness, and other physical activities are also essential for its treatment, along with CBD usage.
Also, remember to only use high-quality CBD products from renowned sellers and manufacturers. If you are a novice CBD user, start consuming smaller amounts of CBD and increase the dosage gradually to avoid any potential side effects.