Updated on June 25th, 2022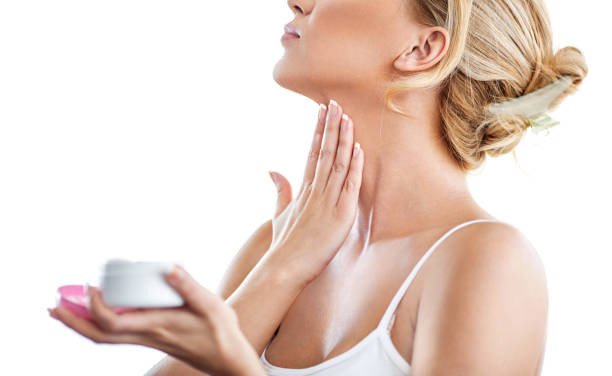 You may have noticed that CBD skin creams and other beauty products have been all the buzz lately for those of you who follow the latest beauty trends.
But there is more than just promotional buzz behind the CBD beauty trend. Because CBD is so effective at reducing inflammation, it is an excellent resource to have in your beauty regime.
CBD is rapidly becoming famous for its many soothing properties. It has also proven to be an effective anti-ager, acne treatment, and eczema treatment as well.
Even the most skeptical pessimist can see that it is the optimal addition for anyone's skincare routine or beauty cabinet.
Top-Rated CBD Beauty Brands
It's essential to use a high-quality base skincare product. Adding CBD with all its health advantages to a mediocre base product is like installing a Ferrari engine in a wagon.
We compared based on ingredients, consumer satisfaction, value, strength, full-spectrum, and shipping locations.
Miraflora Naturals: HempFlora CBD Body Butter
Miraflora Naturals' body butter is a full spectrum moisturizing cream filled with terpenes and cannabinoids. Rehydrate, rebalance, and rejuvenate your skin with the 100% organic blend of full-spectrum hemp flower extract, arnica flower, virgin shea butter, extra virgin coconut oil, and aromatic essential oils.
Receptra Naturals: Receptra Body Butter
Receptra Naturals' body butter is a full spectrum moisturizing powerhouse. You can enjoy its light jasmine scent during the day for a burst of youth or a decadence at night while you prepare to slumber.
They also have one of the strongest CO2 extracted CBD oils.
CBD American Shaman: Hydrating Body Lotion
This hydrating body lotion combines highly concentrated CBD and terpene-rich oil with other natural ingredients. Individually, these ingredients are known for their excellent skincare abilities. So, imagine what they can do when combined. Check some of them below:
Green Garden Gold – Day Sunshine

&

Night Moonglow CBD Serums
All Green Garden Gold CBD products are CMP certified. With this brand, you can be sure you are getting top-shelf quality consistently.
When we look at CBD vs. CBG, which this GGG product contains, there are identical and unique properties, which amplify or complement each other.
Endoca: Hemp Whipped Body Butter
The Endoca Hemp Salve, called Whipped Body Butter, has a high CBD concentration (1500mg) and is a rich, nourishing butter to help your skin look and feel youthful and fresh.
Out of the three skin and CBD oil beauty products from Endoca, this body butter is our favorite. It has a whopping high CBD concentration of 1500mg, and they infused it with vibrant and nourishing natural ingredients. Your skin is left feeling luxuriously decadent.
But that's not all. You can also use it to treat itchy and irritated skin and protect it from environmental damage.
Unlike all of the products so far on this list, Endoca does in-house lab testing. This means no testing by an independent third-party lab. In the past, Endoca made the local news for selling CBD with too little actual CBD.
Nowadays, the FDA has shown Endocas products to contain the advertised amount of CBD. This third-party testing ensures consumers, like you, are provided with consistent quality.
Cannabidiol Life: CBD Body Butter
We no longer recommend them due to poor customer service. Cannabidiol Life touts its body butter as being the best in the world. It is light, silky, and uses high-quality extracts.
The high levels of CBC can efficiently treat acne and dramatically reduce inflammation. The silky body butter is packaged in a 1oz jar that contains 110mg of CBD extract.
Overall, there is an excellent Cannabidiol Life range for skincare that you can integrate into your beauty regime. While their Body Butter may be at the top of our list, they do have various other products that can also be used, like facial serums and soothing balms.
Cannabidiol Life body butter is one of the most moisturizing creams on the market. But, unlike other moisturizing creams, it is not heavy at all. It is super lightweight and has the natural scent of the hemp plant.
This body butter uses oil taken from the seeds of mango as its base product. Check out some of Cannabidiol Life Body Butter's powerful natural ingredients:
The Importance of Natural Ingredients
Here at iDWeeds, we have been at the forefront of the cannabis industry for years. It is evident that the industry has seen a massive spike in the last year or so. However, this means that consumers have to be more careful about what they are buying.
According Statista, more than 55% of American women find it important that beauty products are natural and organic.
This is why the demand for all-natural beauty products, as seen in our CBD product reviews, is rising so provocatively.
CBD's Beauty Benefits
CBD is vibrant with Vitamins A, C, and E- all well known for their ability to promote youthful and radiant skin.
Do you have skin that is prone to breakouts and acne? Well then, a CBD-infused beauty regime may be your saving grace. How? Well, the most common type of acne is an inflammatory condition connected with overstimulated sebaceous glands.
Research shows that CBD can balance the sebaceous glands, thereby reducing the production of sebum. So, it may be worthwhile to start using high-quality CBD skin care products for this particular acne.
But that's not all. You can also use it to treat itchy and irritated skin and protect it from environmental damage.
Our partner has great CBD liquid soap private label and white label opportunities for sharp business people.
Sources
Sources:
https://www.fda.gov/newsevents/publichealthfocus/ucm484109.htm
https://www.leafly.com/news/cannabis-101/what-is-cannabichromene-cbc-cannabinoid
https://www.statista.com/statistics/750779/natural-organic-beauty-market-worldwide/
https://www.fundacion-canna.es/en/full-spectrum-cannabis-extracts-vs-cbd-isolate
https://www.leafly.com/news/health/cannabis-cbd-skin-care
https://www.ncbi.nlm.nih.gov/pubmed/17157480
https://www.ncbi.nlm.nih.gov/pubmed/25061872