Updated on May 23rd, 2021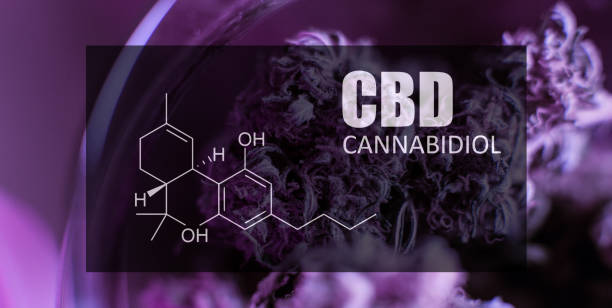 CBD vs. CBDa; both are cannabinoids, the latter found in hemp and cannabis. CBDa turns into CBD when heated. This is called the decarboxylation process.
CBDa is, therefore, the forerunner of CBD and scientifically much neglected.
The same goes for THCa and THC.
What Do CBD and CBDa Have in Common?
As you know, there are a lot of cannabinoids in cannabis and hemp. Marijuana usually has a higher concentration of THC than CBD, while hemp has the opposite. While during recent decades, there has been a lot of research on cannabis and hemp, scientists mostly focused on THC and CBD.
Our ancestors that were using cannabis as a medicine for thousands of years to treat pain with CBD couldn't separate and isolate cannabinoids on a molecular level. They cured themselves rather successfully by using the whole plant. Therefore, we see a recent development and interest in full-spectrum CBD products and we did a CBD hemp flower review.
Full-spectrum means that multiple cannabinoids together amplify the healing powers of each other. The scientific community, however, seems to have never had an interest in CBDa. Consequently, there are minimal scientific reports so far.
Important to know is that both CBD and CBDa have no intoxicating effects. So, this means that you can't get high or stoned from it. And they do not impair your functioning in any way. Yet, on the contrary.
Although the effects of CBD and CBDa differ, they both have virtually no side effects. Endoca raw hemp oil contains a lot of CBDa, which improves the entourage effect.
Healing Properties of CBDa
Besides the well-known and, for the most part, scientifically proven CBD benefits, it is believed – based on anecdotal evidence- that CBDa has the following healing properties:
Anti-inflammatory
Positive effect on seizures
Antibiotic
Antibacterial
Anti-proliferative
Reduces nausea and vomiting
Anti-tumor
etc.
Overview of Scientific Studies and Reports
If you are interested in the medical proof and not scared of reading through some professional medical jargon, check out the studies below.
Sources
Sources:
https://www.fda.gov/newsevents/publichealthfocus/ucm484109.htm
https://www.leafly.com/news/strains-products/what-are-thca-cbda-crystalline-cannabinoids
http://theleafonline.com/c/science/2014/07/cannabinoid-profile-crash-course-cbda/