Updated on June 25th, 2022
CBG hasn't received much attention lately. After all, with THC and CBD stealing the spotlight, it's hard for CBG to make a name for itself. Of course, like the early days of CBD, we know very little about CBG.
It's not exactly a significant cannabinoid (more on that later). But every day, we come closer to unlocking some of CBG's health secrets.
So what is CBG oil? What do we know about CBG? Most importantly, how can it help?
These are all critical things we intend to answer – and more.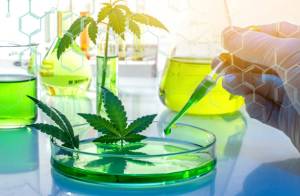 What is CBG?
CBG stands for "cannabigerol." It's one of the many cannabinoids found in hemp and marijuana.
CBG is extremely rare.  On average, CBG concentrations are around 1%, making it a minor cannabinoid. Like its counterparts, CBG starts in an inert acidic form (CBGA) and requires heat to become active.
When it comes to marijuana, strains bred for high THC contain less CBG than high CBD strains. But these compounds are far from alone. While counts differ from one source to another, the amounts range from 66 to 113 different cannabinoids.
Perhaps the most exciting aspect of CBG is its role among cannabinoids. Despite living in CBD's shadow, CBD wouldn't even exist if it wasn't for CBG.
CBG's acidic form, cannabigerolic acid (CBGA), is essentially the foundation for three primary cannabinoid acids: cannabidiolic acid (CBDA), tetrahydrocannabinolic acid (THCA), cannabichromenic acid (CBCA).  With the addition of heat (decarboxylation), these become CBD, THC, and CBC.  Anesthesiologist, and medical marijuana expert, Dr. Perry Solomon explains:
"CBG is the precursor to CBD, CBC, and THC. CBGA….changes, is broken down, and becomes the base molecule that other cannabinoids form from."
Because CBG functions as a building block for other cannabinoids, its concentrations are higher in younger plants. As they mature, the CBG slowly branches out into the cannabinoids above.
Without CBG, cannabis and its effects would be very different.
CBG vs. CBD
As we briefly mentioned earlier, CBG mirrors CBD in many ways. We'll cover the comparative health benefits shortly. For now, let's take a look at some general areas where they overlap and differ.
CBG Oil Will Not Get You High
The most glaring similarity is that both cannabinoids don't cause intoxication, so CBG oils won't get you high. In fact, most cannabinoids don't have psychotropic effects. This is, of course, a huge selling point for people who want to enjoy cannabis' benefits without being high.
More importantly, the non-intoxicating properties mean CBG is safe to consume at any time.
More Common in Hemp
Like CBD, you'll find more CBG in the hemp plant than in marijuana. At the moment, you'll have a hard time finding CBG-specific strains made from hemp. But some companies have developed them.
CBG Reduces the Effects of THC
Although excessive THC consumption isn't deadly, it can be very, very unpleasant. This is mostly a problem that applies to new users, who have little to no THC experience. It's also more of an issue with edibles, where you won't know you've had too much until potentially hours later.
Regardless of your experience level, a common emergency fix is to use CBD thanks to its tendency to reduce the impact of THC. We now know that CBG can do the same thing thanks to its similar mechanism of action. According to Dr. Solomon:
"Studies of CBG seem to show that it activates the CB1 receptor just as CBD does, which essentially decreases psycho-activation."
If you do need to take action using CBG, the best choice is an isolate. We'll explain the properties of isolates soon. What's important is that an isolate contains no other cannabinoids or terpenes (oily plant compounds).
Using full or broad spectrum CBG (again, more on that later) could be counterproductive, since the additional ingredients may actually amplify the high thanks to the "entourage effect." Furthermore, some types of CBG oil still contain traces of THC.
Health Benefits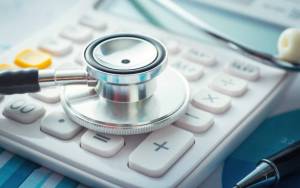 Now that we understand CBG and its place in the cannabis world let's look at the health benefits of CBG oil. As we've established, CBG and CBD are generally identical. When it comes to therapeutic uses, the two also share many more similarities than differences.
With this in mind, CBG strengthens CBD's existing benefits while filling in where CBD falls short.
Identical Benefits
Most of CBG's beneficial properties align perfectly with CBD. This redundancy makes the cannabinoid a useful tool in supporting a CBD regimen. Like CBD's rise to fame, CBG oils recently caught the eye of researchers and customers alike.
But, let's face it; nearly a century of prohibition means research into cannabinoids is still rare. Consequently, we have plenty of questions and almost no answers.
Anti-inflammatory
CBD is known for its anti-inflammatory properties. Preliminary studies suggest that CBG has the same effect. This category covers a wide range of ailments.
Skin conditions, for instance, have shown promising results when interacting with both CBD and CBG. In March of 2019, AXIM Biotech patented a topical, containing both cannabinoids, intended to relieve the pain, inflammation, and itching associated with eczema.
Of course, we can't discuss inflammation without mentioning arthritis. Anyone living with this condition understands how the symptoms can range from uncomfortable to debilitating. Fortunately, CBG's anti-inflammatory activities help with arthritis as well.
Pain Relief
Pain relief is one of the biggest reasons people use cannabis products, be it THC or CBD. Now, CBG can join the ranks of pain-suppressing cannabinoids. In fact, a 2008 publication by renowned cannabis researcher Dr. Ethan Russo reveals that CBG is a more effective analgesic than THC.
Couple that with the fact that CBG is non-intoxicating, and it opens up a world of new opportunities for those seeking pain relief without getting high.
Anti-Bacterial
Although studies are sparse, the evidence is slowly mounting in support of cannabis' anti-bacterial properties. One study, published in 2008, mentions the anti-bacterial properties of CBG and CBD, in addition to THC and cannabinol (CBN).
The researchers discuss a potential role for cannabinoids to fight antibiotic-resistant bacterial infections.
However, they warn that the method of consumption is critical. Many studies – including the one above – advise that smoking cannabis reduces respiratory defenses, making people more prone to infection.
Instead, the authors recommend oral consumption. They also see the potential for cannabinoid-based topical antibiotics.
Neuroprotectant
CBD's neuroprotective benefits are well-established, specifically when it comes to helping with severe childhood epilepsy. Although no evidence exists proving CBG helps with epilepsy, preliminary findings indicate that CBG may have neuroprotective properties like CBD.
A 2015 study published in the journal Neurotherapeutics studied CBG's impact on Huntington's disease's experimental models in mice. The researchers found that CBG helped protect neurons, increased antioxidant defenses, and improved motor skills.
Although it is uncertain which – if any – other neurological diseases and disorders CBG can help with, those who are concerned about developing such issues have nothing to lose by trying CBG oil.
May Help with Tumors
CBD's role in helping people with cancer is a huge source of hope for those needing to complement traditional therapies. Now it seems like, CBG oil can join its more famous counterpart.
We need to clarify that CBG (or CBD) may help slow down tumor progression, but they are not a replacement for conventional treatment. However, including cannabinoid therapy could prove helpful and improve the chances of recovery.
We require more research to conclusively see how CBG can play a role in cancer treatment and prevention. But when you are buying cannabis oil for cancer, it wouldn't hurt to make sure it contains CBG.
Helps with Glaucoma
Glaucoma was one of the first qualifying conditions for a medical marijuana prescription in Canada and individual U.S. states – mainly due to intense supporting research.  Although THC and CBD were (and still are) heavily responsible for the therapeutic effects, a 1990 study found that CBG also reduced pressure caused by glaucoma.
Unique Benefits
Clearly, CBD and CBG make a great team, but there are some areas that the former won't touch. If you suffer from any of the following conditions, consider adding CBG oils and related products to your daily routine.
Helps with Acne
Most of us dealt with acne in our youth. While most cases were isolated, others became chronic and severe, even continuing into adulthood. Regardless of severity, acne can cause serious self-esteem issues and is just generally bad for your skin.
Fortunately, CBG may bring hope. A 2016 study in Experimental Dermatology found that it could be beneficial when applied directly to the affected skin, just like any regular acne cream.
Could Help with Dysfunctional Bladder
Although evidence is mostly anecdotal, it caught the attention of researchers, who published a study on CBG and bladder dysfunction in 2015.  Out of several different cannabinoids, they found that CBG was the most effective at reducing bladder contractions that led to frequent urination.
May Help with Inflammatory Bowel Disease
Earlier, we covered CBG's anti-inflammatory properties and their similarity to CBD. However, a 2013 study in Biochemical Pharmacology specifically looked at CBG as a potential aid for IBD. They found that CBG helped reduce the colon length/weight ratio and improved specific triggers responsible for intestinal inflammation.
However, scientists experimented by inducing colitis in mice. Still, they concluded that these findings are enough to warrant possible human trials in the future. For example, add CBD to your CBD coffee.
What is CBG Oil?
If you're familiar with CBD or THC oil, then the concept behind CBG oil is the same. The only difference is the cannabinoid content.
Formulas vary, but at its core, CBG oil is produced by extracting CBG from the source plant (usually hemp) and infusing it into an edible carrier oil. Common carriers are:
Medium-chain triglycerides (MCT)
Coconut oil
Grapeseed oil
MCT oil is often the best choice, as it tends to have the least impact on taste.
Like CBD oil, you can legally get the product in the U.S. as a health supplement, but it is not the cheapest cannabis product for sale. The FDA doesn't regulate CBG. This lack of regulation means you have to be extra careful and research your source thoroughly.
Types of CBG Oil
Again, for cannabis oil veterans, the following information is nothing new. But if you're entirely new to the marijuana oil scene – be it CBG or anything else – the type of product you get can have a considerable impact.
There are three types of CBG oil available, each with its advantages and disadvantages.
Full Spectrum
Full-spectrum CBG oil is arguably the best choice if you want a massive package of beneficial effects. Although CBG is the primary cannabinoid, the oil also retains other cannabinoids and terpenes. This combination contributes to the "entourage effect," a relationship between the compounds that complements and enhances their effects.
The most significant disadvantage, however, is that full-spectrum oils will contain a small amount of THC. In the United States, the legal limit is 0.3% THC. While this will not cause intoxication, it could be unpleasant for THC-sensitive individuals.
Furthermore, it may still be enough to show up on a drug test. If you use full spectrum CBG oil (or any full-spectrum oil) and regularly take a drug test, you must notify the tester accordingly.
Isolate
Isolate is the purest type of oil you can purchase. Unlike full-spectrum, manufacturers filter out any additional cannabinoids and terpenes, leaving behind a product that contains up to 99% CBG. This is great if you want an exclusively CBG effect without worrying about the impact of other compounds.
However, purity doesn't mean isolate is the most effective choice. If anything, it's the most inefficient. Again, this all boils down to the entourage effect. The same is true for full-spectrum vs isolate THC, as you can see from that review.
CBG can definitely hold itself up alone, but without the synergy provided by other cannabinoids and terpenes, the CBG oil's benefits are limited compared to full-spectrum.
One major bonus, though, is that THC gets taken out of the equation, meaning you can use isolate without worrying about drug tests or sensitivity.
Broad Spectrum
Broad-spectrum CBG oil is designed for THC-conscious people who don't want to sacrifice other useful ingredients. It's full-spectrum but carefully processed so that there isn't a THC trace in the final product. This effectively solves the problem of drug testing and THC sensitivity.
Unfortunately, this slightly takes away from the entourage effect and potential benefits the THC content could bring to the table. In the end, broad-spectrum is an excellent middle ground between full-spectrum and pure isolate.
On the other hand, if you are looking for THC drops for sale online, they are now available in some US States and Canada.
CBG Oil Questions
We said this during the advent of CBD oil, and we'll repeat it now – you must ask questions about any natural remedy. Let's address some key issues that might come to mind.
Is CBG Oil Safe?
A well-made, clean, high-quality CBG oil is definitely safe. So far, there's no evidence that it can be dangerous or unhealthy. That being said, it can still be unsafe.
The safety issue isn't with CBG itself, but rather the manufacturer. The hemp source, extraction method, health precautions, and quality control all make a big difference. With hemp products still unregulated by the FDA, there isn't any oversight or accountability.
This is why due diligence is so important.
How Do I Know My CBG Oil is Safe?
Fortunately, safety is relatively easy to evaluate. Your best bet is to look at three things:
Hemp source
Extraction method
Third-party testing
If any of these aren't covered, it's best to look elsewhere.
A good supplier sources its hemp from licensed farms either in the U.S. or Europe. Many people look for organically grown sources because they don't use things like pesticides or chemical fertilizers.
In terms of the extraction method, it's best to look for companies that use CO2 as their solvent. This expensive industrial process is the best choice because, unlike solvents like butane, CO2 naturally filters itself out, leaving behind a contaminant-free CBG oil.
Finally (and perhaps most importantly), look for third party lab tests. Manufacturers that post these give you a bird's eye view of their product's contents that you won't always see in the industry. If there are any unwanted ingredients, you'll be able to see them.

Does CBG Oil Have Side Effects?
CBG oil has no known side effects when dosed correctly. Even CBD has reportedly caused some minor issues in consumers who use it medicinally.
But the amount of CBG necessary to cause side effects or toxicity is enormous. An individual would have to take 300mg/kg before feeling sick.  For a 180 pound person, this amounts to 54,000mg in a single dose.
To achieve this, you'd need to consume dozens of bottles of CBG oil literally. Chances are, you'll get sick from the sheer volume before you get a chance to experience side effects.  Even if you theoretically could consume that much oil, affording that much product regularly would be unsustainable.
However, we need to stress that there hasn't been much research into CBG. We need more studies on large groups of people to determine whether CBG is as benign as we think. Keep a close eye on how you feel after consuming CBG oil.
Can I Afford CBG Oil?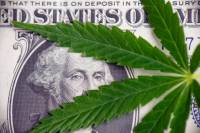 One downside about cannabis extracts is that they're not cheap. CBD oil is expensive enough, but since CBG oil isn't widespread in the cannabis plant, it takes a lot more plant matter to extract a decent amount.
Unfortunately, this means CBG is much more expensive than CBD. You'll easily pay double – if not more – for CBG oil compared to CBD. However, users often say that the amount needed per dose is much less than with CBD, so it might not cost as much in the long run.
Often people buy CBG/CBG oil with a 50/50 mix ratio, like Green Garden Gold.
Use our iDWeeds coupon, which you can find in Green Garden Gold review. In most of the brand reviews, we have coupons for you with noteworthy discounts.
Shops buy bulk CBD isolate, oils, and other CBD products for a huge discount to resell it to consumers.
Testimonial
Like CBD oil, testimonials – especially online – were the primary source of evidence before researchers took an interest. CBG now follows the same pattern, with the vast majority of its reputation coming from word-of-mouth (or keyboard, as the case may be).
While there are thousands of testimonials all over the Internet, we came across one, in particular, that stands out. Reddit has a top CBD community, located in the subreddit r/CBD.
Posted about a year ago, one Redditor deviated from the general subject matter and made a post about his/her experience with CBG. What makes this person's testimony so compelling is that it addresses a whole new area that hasn't been researched.
The poster states that they have autism and crippling social anxiety, to the point where eye contact terrifies them. They already use CBD oil regularly, but the introduction of CBG caused a considerable change.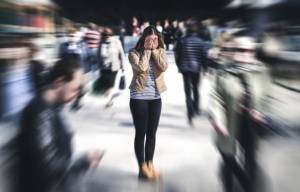 This person states:
"I haven't made much eye contact my entire life, the first time I tried this stuff I was looking in people's eyes on accident and didn't realize it at first. The wave of terror that people are judging me, that shame goes away with CBG…I think CBG is the [sic] social anxiety answer to this puzzle."
"It snapped me out of a bad week-long depression wanting to die, and I felt happy today and was talking to people, and that's a first in many years," they continue. "It could be placebo; I consider that. But this is really significant for a person with autism to be talking who's mostly non-verbal with no eye contact."
The person is wise to admit that placebo could be a factor. However, this alone should pique the interest of some researchers. CBD gave children with debilitating epilepsy a new lease on life. If CBG can do the same for people with autism, social anxiety, or any other mental condition, then this deserves more exposure.
If CBD's progression into the mainstream is any indication, CBG will also organically make its way into the spotlight. It's merely a matter of time.
Sources
https://www.fda.gov/newsevents/publichealthfocus/ucm484109.htm

https://www.shape.com/lifestyle/mind-and-body/what-is-cbg-vs-cbd

https://ministryofhemp.com/blog/cbd-vs-cbg/

https://www.dermatologytimes.com/article/cannabinoids-eczema

https://cbdtopreviews.com/cbd-news/cbds-cousin-cbg-the-big-deal-about-cannabigerol/

https://www.ncbi.nlm.nih.gov/pmc/articles/PMC2503660/

https://pubs.acs.org/doi/full/10.1021/np8002673

https://www.ncbi.nlm.nih.gov/pubmed/25252936

https://www.ncbi.nlm.nih.gov/pubmed/25269802

https://www.ncbi.nlm.nih.gov/pubmed/1965836

https://www.ncbi.nlm.nih.gov/pubmed/27094344

https://www.ncbi.nlm.nih.gov/pubmed/26197538

https://www.ncbi.nlm.nih.gov/pubmed/23415610

https://www.reddit.com/r/CBD/

https://www.reddit.com/r/CBD/comments/a1jekg/cbg_is_working_a_lot_better_for_my_social/

https://www.greenentrepreneur.com/article/339066