Updated on January 28th, 2021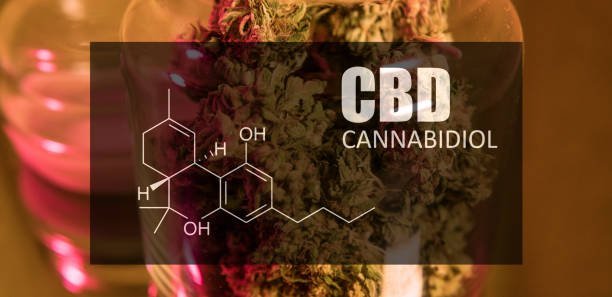 What is CBD (Cannabidiol)?
Cannabidiol (CBD) is one of the hundreds of compounds present in the hemp plant, of which a few dozen are called cannabinoids. CBD is only one of those cannabinoids.  It accounts, according to research, for around 40% of the hemp plant's extract and has numerous medicinal benefits.
CBD doesn't have the intoxicating effects of THC (Tetrahydrocannabinol).  Moreover, cannabidiol is safe, according to scientific reports and several CBD safety studies in humans.
We couldn't find one single case that cannabis caused death. Yet, many pharmaceuticals increasingly cause death due to overdose.
Besides that, scientific research confirmed that it is impossible t0 overdose on CBD. You can find CBD in significant quantities within the stalks and flowers of the hemp plant, whereas the cannabis plant has lower concentrations of cannabidiol.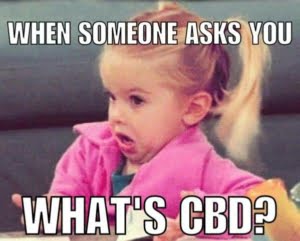 But what is CBD Flower? This is a question we elaborate on in a separate article. Cannabis and industrial hemp contain many other cannabinoids, besides CBD.
One of these cannabinoids is CBG, so the question "What is CBG", we answer in another post.
Researchers demonstrated the effectiveness of CBD for many medical conditions, including the ones listed below. Both laboratory and clinical studies provide scientific proof of this. You can read about this in the iDWeeds medical condition articles.
Besides that, CBD works for many other mental and physical conditions.
Medical Conditions positively affected by CBD
Crohn's disease
Multiple sclerosis
Arthritis
Furthermore, CBD protects brain cells (neuroprotective), and also promotes the growth of these cells. In cancer treatment cannabis oil is the main healing component while CBD is for mitigating pain and the intoxicating effects of THC.
'What is THC oil' we answer in a separate post.
Endocannabinoid System
The endocannabinoid system (ECS) regulates the beneficial effects of CBD for multiple diseases and conditions. The ECS is the central component of the health and healing of every human being.
Often people even treat their pets with CBD pet oil. We have done an iDWeeds rating of the best pet CBD and the best organic CBD oil for dogs and you can read our reports to see the results.
The ECS interconnects with the nervous and immune systems. Humans and animals -including primitive creatures like sea squirts- have an endocannabinoid system. Simply put, the ECS is a collection of receptors present in the nervous system.
Our bodies contain natural compounds called endocannabinoids (EC's). EC's use the endocannabinoid systems receptors to regulate the production of hormones and proteins, controlling the immune system, our organs, and emotions.
Yet, the equivalents of endocannabinoids in nature are those present in the hemp plant. Scientists call them phytocannabinoids, and they are the same substances as the EC's that the human body produces. This explains why hemp is safe to consume and why it works so well and for so many conditions.
Cannabinoid Receptors
Cannabinoids fit as 'keys' on 'locks', called receptors, that are scattered throughout the body in the ECS. The ECS contains, besides others, two main types of receptors, CB1 and CB2.
Most cannabinoids interact with these two cannabinoid receptors. CBD, however, interacts very mildly with them, but it modulates several non-cannabinoid receptors and ion channels. Cannabinoids are either activators or blockers of these receptors.
Cannabidiol had its health properties, but it also helps other cannabinoids to be better absorbed, increase their duration of effects, etc. Furthermore, it improves the effectiveness of the cannabinoid receptors because it increases the number of receptors on the surface of cells.
However, there remain other ways that CBD interacts with its receptors that cause benefits, not yet discovered.
Imbalance in the Endocannabinoid System
Imbalances or interruptions in the human endocannabinoid system causes many diseases. This could be related to the unique functions of the endocannabinoids.
We can quickly restore this balance by taking phytocannabinoids. With a CBD dosage calculator, you can calculate how many drops to take with different CBD oil concentrations.
Recently we got the question, how much CBD water should I drink? This depends on how much CBD is infused in the can or bottle of water.
Research suggests that when ingesting nature's cannabinoids, we restore imbalances. Somehow the human body remembers the right balance in the ECS it needs to achieve. It also suggests that cannabinoids "wake up" the ECS to restore its stability on its own.
Scientists have studied and named only a handful of the approximately 500 cannabinoids (~60),  so there is a lot that needs to be done in this field. Besides that, cannabis and hemp contain terpenes, which can be found in other plants as well. Recently, scientists started looking into the role that these terpenes play, which they now believe might be necessary as well.
However, despite the small number of cannabinoids identified, we already have recorded so many beneficial effects, such as pain and anxiety relief. This indicates that we have the potential to find new and even more beneficial cannabinoids.
We have recently analyzed what the best CBD oil for pain and the best oil for anxiety is, the results of which you can find at following the links.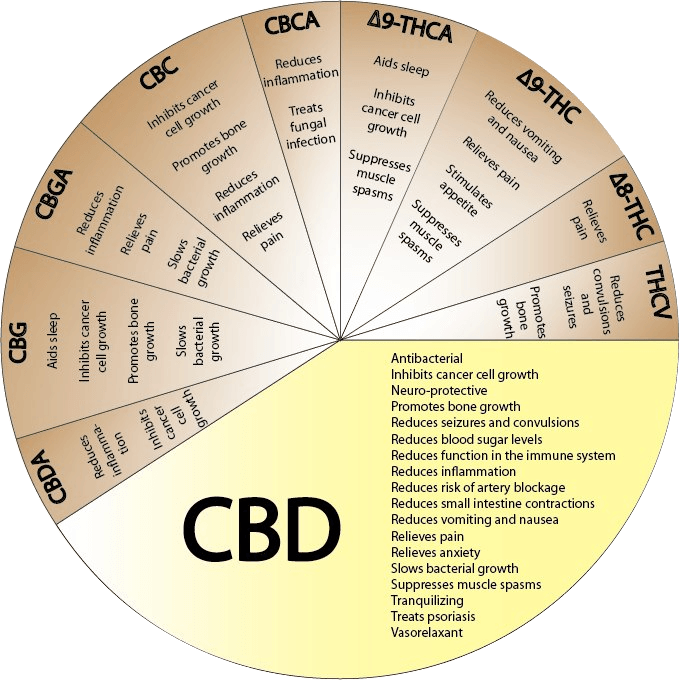 Sources
Sources:
https://www.fda.gov/newsevents/publichealthfocus/ucm484109.htm
https://hightimes.com/health/cannabidiol-cbd/
https://www.ncbi.nlm.nih.gov/pmc/articles/PMC3202504/
https://www.projectcbd.org/guidance/conditions
https://en.wikipedia.org/wiki/Endocannabinoid_system
https://www.ncbi.nlm.nih.gov/pmc/articles/PMC2241751/
https://en.wikipedia.org/wiki/Cannabinoid_receptor
https://www.ncbi.nlm.nih.gov/pubmed/18426493
https://www.leafly.com/news/science-tech/is-your-endocannabinoid-system-in-balance
[/av_one_full]