Updated on June 25th, 2022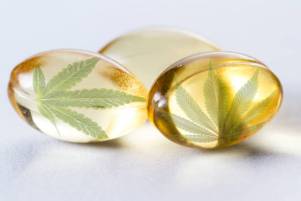 CBD capsules, sometimes called CBD pills or soft gels, are a convenient alternative to CBD oil. If you don't like the natural taste of hemp or you don't like counting drops, CBD oil capsules may be your thing. They are convenient to take and discrete.
Gel capsules contain a precise amount of CBD oil. The gel caps dissolve in your stomach. This is why you don't get to notice the hemp taste at all.
The disadvantage is that your body will take longer for the CBD to absorb them, and the effects will be with an inevitable delay. The delay depends on whether you take them before, during, or after meals. The quickest impact you'll get when you take them on an empty stomach.
CBDfx

Full Spectrum
Terpenes
25 mg per Softgel
Save 20% with code: iDWeeds
What are CBD pills?
CBD oil pills, or CBD capsules, are capsuled CBD oil for sale. This makes it easier to take your CBD dose.
If you don't like the taste of hemp oil, it's great, as the hemp oil sits inside a tasteless capsule. But to avoid the taste, you can also take your coffee with CBD.
There are CBD soft gels with isolated, broad-spectrum, and full-spectrum CBD.
Wholesale CBD Capsules
Herb shops, nutrition shops, and other health stores are expanding their inventory with full-spectrum CBD oil wholesale products.
Easy intake with CBD capsules
How to consume CBD pills? You should take the CBD soft gels with water, just like any regular pills or capsules. You can take them at any time of day. Because it has to go through your digestive system, the effects are noticeably later than other methods such as sublingual dosing or vaping.
CBD oil pills are not meant to be a quick remedy, but they enhance and balance many of your body's systems in the long run. Like vegan CBD gummies, all gummies can be taken without water and have the same delayed effect as soft gels.
Many brands carry soft gels these days. This way of taking CBD has gained in popularity. Check out the Miraflora coupon codes for the best offer on the web.
The beauty of hemp oil benefits is that they positively influence many of your body's systems without having any adverse side effects whatsoever.
CBD capsules dosage
The average dosage for general health issues or maintenance dosage is 20-25 mg daily. The amount of CBD per capsule should be indicated on the packaging and usually is 20 or 25 milligrams. You can safely take much larger doses (100+ mg) when dealing with more severe issues.
Get the picture?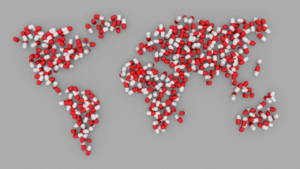 How does CBD work?
Quality CBD is not made from cannabis but from industrial hemp.
Dogs benefit from hemp CBD oil just as much as we do, because most animals have the same endocannabinoid system as humans.
Industrial hemp is cultivated in such a way almost to exclude THC (the cannabinoid responsible for the impairing effects) and increase the content of CBD. Because the concentration of THC is less than 0.3% in industrial hemp, it is legal in most countries, and hemp oil effects do not include euphoria. There are virtually no side effects.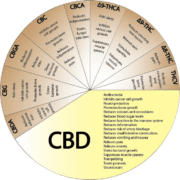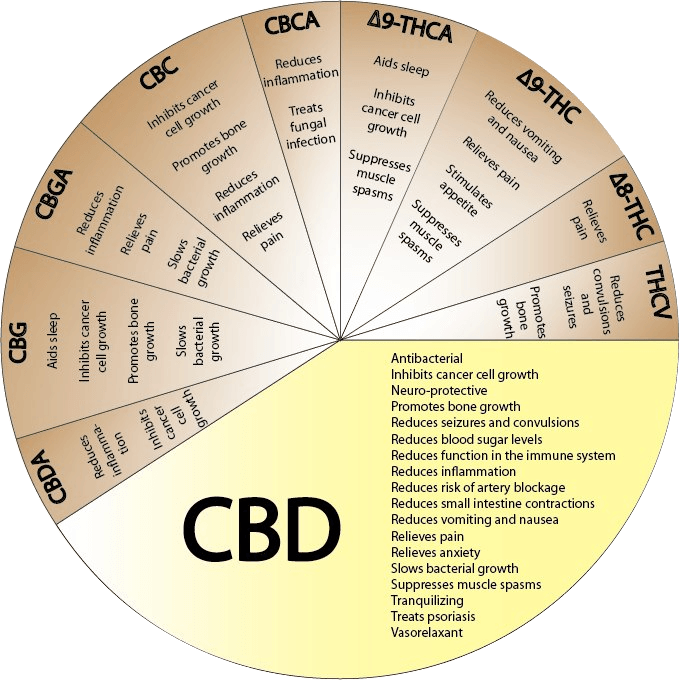 CBD health benefits
Because of the general effect on your endocannabinoid system described above, it is no surprise that CBD has so many benefits, some of which are still being researched.
People successfully use CBD hemp oil for pain.  Because of its calming effect, CBD is also becoming popular.
Often anxiety patients become depressed, and many of them use for CBD depression.
People with cancer reported mixing cannabis oil with CBD oil and following this tetrahydrocannabinol dosage. Instead of oil, some take a THC pill several times a day.
Sources
Sources:
https://www.fda.gov/newsevents/publichealthfocus/ucm484109.htm
https://healthprouds.com/cbd-capsules/
https://www.projectcbd.org/guidance/cbd-users-manual
https://www.leafly.com/news/health/whats-the-right-dose-of-cbd
https://www.medicalnewstoday.com/articles/317221.php
https://www.drugwatch.com/side-effects/#minor-side-effects-and-complications
https://www.projectcbd.org/science/cannabis-pharmacology/how-cbd-works
https://www.health.com/pain/cbd-oil
https://www.drugabuse.gov/news-events/nida-notes/2017/03/impacts-drugs-neurotransmission