Updated on June 25th, 2022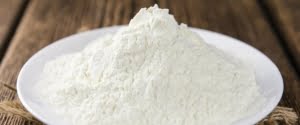 Advances in extraction technology opened the door for THC isolate. More accurately known as THC-A isolate, this substance has a variety of medical and recreational uses. Best of all, it can be psychoactive or non-psychoactive, depending on the method of consumption.
Isolates are not simple products, as you'll learn from this review. Beginners need to steer clear of isolates until they gain considerable experience with THC and – in some cases – advanced equipment. It is better to stick with THC gummies in the beginning.
There are also significant advantages and disadvantages to consider. With this in mind, fully understanding these products is extremely important.
But we can and should add another THC into the product basket, delta-8-THC. This is the less impairing brother of delta-9-THC.
THC Distillate Shop Catalog – United States
eaze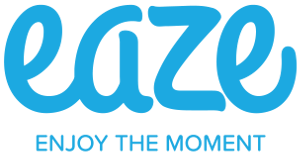 On-demand delivery within California
Flowers, Concentrates, Carts, Edibles & more
amuse

Delivery within 1 hour at best in California
Open 10 am-10 pm, Monday-Sunday
Flower, Concentrates, Carts, Edibles & more
$30 Off your first order – use code 30STACK
emjay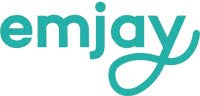 Delivery within 1 hour at best in California
Open 10 am-10 pm, Monday-Sunday
Flower, Concentrates, Carts, Edibles & more
35% Off your first order – use code 35MAPS
Get My Medical Marijuana Card Online
Get my MMJ card
How to order your MMJ Card online in just three simple steps?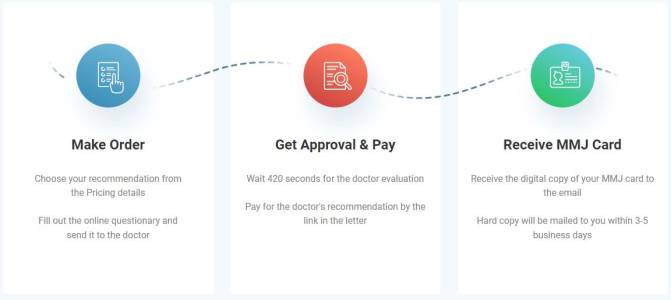 THC Distillate Shop Catalog – Canada
Herb Approach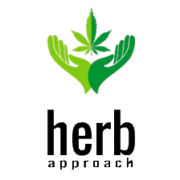 Mail Order Cannabis
Canada
Flowers, Concentrates, Edibles, Topicals, Mushrooms, CBD
What is THC Isolate
THC isolate is a crystalline substance consisting of 99% pure THC-A. Understanding the difference between the two compounds is essential.
THC-A is the acidic form of THC. It's possible to consume THC-A and benefit from it, but it remains non-psychoactive in its acid form. This makes it an excellent choice for medical users who don't want to get high.
THC-A needs a heat source before it becomes THC. This is why people cannot merely eat cannabis buds to get high – nevertheless, filmmakers used this as a gag in Jay and Silent Bob Strike Back when our heroes try to evade being caught by the police.
Full-Spectrum vs. Isolate
In the world of extracts, there are two potential varieties. The first is full-spectrum.
"Full-spectrum" means that all of the strain's terpenes are preserved in the final product. This is a good thing, as terpene content contributes to the overall health benefits and allows for a different experience depending on the specific strain used.
Having terpenes allows for the "entourage effect". This is a relationship between the THC and terpenes that increases the extract's potency.
Isolate, on the other hand, explicitly removes any additional terpenes during production. Consequently, there is no entourage effect, so the THC will not hit as hard. Nonetheless, 99% pure THC-A is more than enough to experience an intense high when smoked.
The good thing here is that the product's effects are universal. There is no need to learn the laundry list of terpenes to get the desired result.
Extraction Process
Users will be disappointed to know that it is impossible to make THC isolate at home. It requires specialized equipment, chemicals, and trained experts; however, this may be a good thing, as amateur cooks who try making similar products – like dabs – at home do so at considerable risk.
The key goal is to separate the THC-A from its plant material, along with any terpenes and solvents used during the process. Although in the US, it is still not allowed in every state to purchase THC online, mail order marijuana in Canada has become quite common these days. It is easier and safer than cooking something up yourself.
Chemists start with some regular top cannabis extract. Next, they mix it with two chemicals – hexane and acetic acid. This helps dissolve the plant material, leaving behind the THC-A.
They then run the mixture through a filter to catch any residual herb. Once the liquid passes through a screen, it goes into a machine called a rotary evaporator. This device uses motion, pressure, and temperature to continue separating each part of the solution.
Once complete, producers get Δ9 tetrahydrocannabinolic acid (THC-A); however, it is not over yet. The solution still contains impurities that they need to remove.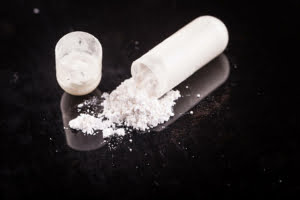 The next step is to add Sephadex-LH20, dichloromethane, and chloroform to the mix. Once combined, the mixture goes back into the rotary evaporator, further removing any impurities.
Finally, the chemists add methanol, running it through the evaporator and a filter. This eliminates both the remaining impurities and the methanol. The result is THC-A isolate.
Methods of Consumption
There are two ways to consume THC isolate. Each offers certain advantages and disadvantages, depending on the desired effect. Users need to consider this before trying this substance.
Oral Ingestion
The first (and simplest) way to take THC-A isolate is via ingestion. This approach is far from new. Increasingly, people have found the benefits of "juicing" THC-A from a cannabis plant or cannabidiol from premium CBD flower.
They essentially consume raw cannabis; however, THC crystals or powder do not contain any plant material. Powder people usually ingest in pill form – which is handy for those who dislike the taste of marijuana.
Crystals are often dabbed. Oral ingestion has tremendous advantages. Again, THC-A is not psychoactive unless exposed to heat (becoming THC).
This makes its behavior closer to cannabidiol (CBD), an inherently non-psychoactive cannabinoid with medical uses. It is, therefore, more like taking powerful CBD oil pills.
According to Dr. William Courtney, M.D., raw THC-A may have more robust anti-inflammatory properties than THC or CBD. Courtney also claims that isolate helps those with irritable bowel syndrome (IBS), migraines, and epilepsy – to name a few.
Dabbing
Dabbing is a highly advanced form of smoking THC. Typically, smokers use cannabis "dabs," which contain between 60 and 80% THC.
While there are many dabbing methods, the most basic one involves heating a small amount on a particular nail and inhaling the smoke. It can be dangerous, as those who use a dabbing nail need to heat the concentrate with a small handheld blowtorch. Fortunately, e-nails exist, which use a battery rather than a flame to heat the material.
Nonetheless, dabbing is not for everyone, but it is the only way to use THC isolates to get high. The technique and delicate dosing mean that new users should never attempt to dab.
To calculate the number of tincture drops, you can use our THC dosage calculator.
Effects
The difference between ingesting and smoking THC isolate is significant; however, this flexibility allows it to appeal to users on both sides of the spectrum.
Ingestion
Again, THC-A is non-psychoactive, so ingesting the product provides all of the medical benefits of THC without any cognitive impairment. While the entourage effect does not come into play, the sheer concentration all but guarantees positive therapeutic results.

Dabbing
While dabbing THC isolate does provide a powerful high, the experience is radically different from regular dabs, dry herb, oils, or other similar concentrates. Without terpenes to affect the experience, the effects of this product are universal.
One thing that may appeal to some users is that THC isolate is entirely flavorless. This is because terpenes are responsible for adding various flavors to dry herb, depending on the strain.
In terms of cognitive effects, this product does not cause any sedation. Those who dab isolates report that inhalation creates an energetic high that improves mental clarity and acts as a mood-enhancer.
Consequently, individuals with depression or anxiety can benefit from the effects of isolates. But THC oil for pain is often preferred in cases of severe pain or migraines.
The Confusion About Strains
You can derive THC isolates from any THC-rich cannabis strain. The potential sources are Indica, Sativa, or hybrid (a balanced cross between the two main strains). In many cases, products across the board will be labeled based on these strains.
The vast majority of cannabis users and budtenders in Canadian dispensaries argue under the impression that Indica and Sativa have unique effects – one being sedative and the other uplifting. Some claim that Sativa is relaxing, while Indica promotes energy and creativity; however, other sources claim the opposite.
The truth is that neither is true. There is no evidence to suggest that Sativa and Indica have exclusive effects. Aside from physical and genetic differences, the impact of any strain depends entirely on terpene content.
Hemp is the only variant that genuinely stands out, as it is rich in CBD and contains less than 1% THC, making it non-psychoactive.
It is essential to understand this because strains are irrelevant for any isolated product because THC isolate is terpene-free. The purity of isolate means the effect will be universal.
In short, disregard strains in regards to isolated products.
Advantages
Aside from their psychoactive potency (or lack thereof), there are other advantages to consider when it comes to THC isolate.
Discretion
THC-A isolate carries a huge advantage in this area. Since users need to take it in pill form, it is easy to disguise when taking it for therapeutic purposes. This is especially true in the workplace, where people may not be keen to advertise the use of medical cannabis.
It is also completely odorless and flavorless. Other edible products may offer similar levels of discretion, but the containers can emit an odor. It also may leave a slight scent in the user's breath. Watch out for scam sites and look for the best online dispensary in Canada.
This is a discrete and cheap way of buying your MMJ. But be aware, the cheapest is not always the best.
There is also the concern of spilling products like oils, which will definitely be noticeable to anyone in the general vicinity.
Convenience
Being able to swallow THC-A simply means that it is incredibly convenient to use. Simply take a pill when needed – no equipment necessary.
Potency
Being 99% pure THC-A or THC offers a very potent experience. For oral users, a minimal amount provides potent therapeutic benefits. Meanwhile, those who decide to dab can get a very powerful psychoactive effect.
Disadvantages
Like all cannabis products, THC isolate is not perfect. There are some issues to consider, depending on the method of consumption.
Delayed Action
Individuals who ingest THC-A have to deal with the slow-acting nature that plagues all edibles. Despite its potency, isolate needs to be digested, so immediate relief is not an option. Unfortunately, patients who do not want to dab have to accept this or switch methods and be willing to deal with its psychoactive properties.
Danger
Ingestion is inherently harmless, but dabbing is another story. While there are other options for dabbing besides a small flamethrower as a heat source, dabbers need to consider the care that needs to be applied when smoking.
At 99% purity, THC isolate packs a strong punch. Consequently, it is easy to take too much accidentally. While death from THC overdose is impossible, taking in too much too quickly inevitably leads to an unpleasant experience.
As a countermeasure, it is wise to have some CBD on hand. Why not get the best CBD oil? CBD is a natural THC antagonist, meaning it counters the effects of its psychoactive counterpart.
Best of all, this cannabinoid is also available as a CBD concentrate and even as CBD isolate. With a CBD vape pen, it is easy to take action and quickly introduce it into the bloodstream through inhalation.
White label CBD programs offer opportunities to entrepreneurs to start their own CBD brand.