Updated on June 25th, 2022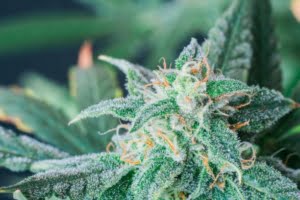 "Cannabis flowers" has a comprehensive definition. As time wore on, the concept focused on many different things, from plant stages to the product itself; however, semantics are just the tip of the iceberg.
While a basic understanding of terminology is always good, it is what is inside these flowers that genuinely matters. Many people make the mistake of lumping their cannabis into three different strains. Sativa, Indica, and hybrid are THC-rich plants that – according to many cannabis experts – provide radically different effects.
Nothing could be further from the truth. Having a firm grasp on the concept of cannabis flowers and their effects guarantees the right medical or recreational experience.
D8 THC is present in virtually all of the strains in very low qualities, but it can also be derived from CBD.
iDWeeds does NOT sell CBD/THC (Cannabis) merchandise. We compare products from trusted brands based on potency, value, and consumer satisfaction. As CBD and THC demand creates a flood of shady scam sites, our mission is to prevent dissatisfaction and keep you from consuming a low-quality, contaminated product.
When you order from one of these links, we may receive some compensation. Nonetheless, our reviews are honest, fact-based, and verifiable, thanks to our transparent testing procedure. See our full notice.
THC Flower Shop Catalog – United States
Eaze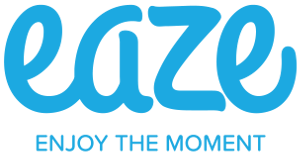 On-demand delivery of cannabis products within California
Flowers, Concentrates, Carts, Edibles, Drinks, Body Care & more
Splitbud

Same Day Delivery in California
Flowers, Concentrates, Edibles, Carts & more
Use code WELCOME25 for $25 off your first order of $100 or more
Spending less? Get $10 off with code WELCOME10
Moxie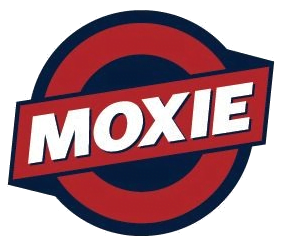 Same Day Delivery throughout Los Angeles and Orange County California
Flowers, Concentrates, Edibles, Carts & more
Save 20% with Coupon Code: "M420"
Get My Medical Marijuana Card Online
Get my MMJ card
How to order your MMJ Card online in just three simple steps?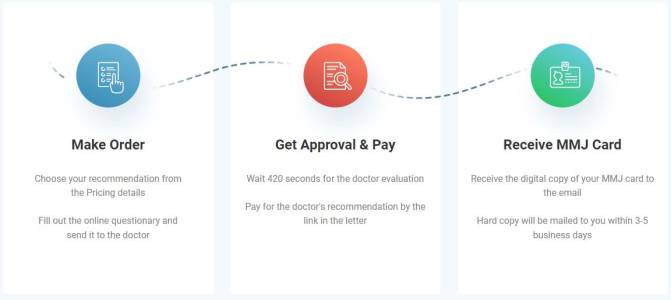 THC Flower Shop Catalog – Canada
Herb Approach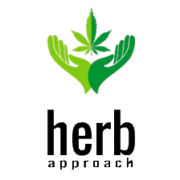 Mail Order Cannabis
Canada
Flowers, Concentrates, Edibles, Topicals, Mushrooms, CBD
Buy My Weed Online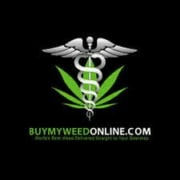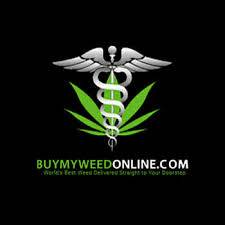 Online Marijuana Dispensary
Canada
Flowers, Concentrates, Edibles, Vapes, Topicals, CBD
What are Cannabis Flowers?
Again, cannabis flowers refer to a multitude of things. For instance, growers refer to "flowering" as the process in which a male marijuana plant pollinates a female, ultimately creating a seed.
The "flowering stage" is another occurrence of the term, which refers to the final six to ten weeks of growth (a.k.a. "blooming").
However, for a consumer, "flowers" refer to the final product -which you can buy as cured buds in dispensaries, or you can buy weed in Canada online, as well as from brick-and-mortar licensed medical distributors.
The reason people call it flower is due to the diverse number of products available. To specify the desired product, buyers use the term "flower" when they wish to purchase dry herb instead of edibles or concentrates.
By the way, in our Canada weed dispensary review, you can learn how to find a decent online shop and avoid scam sites.
How to use Cannabis Flowers
The most common way of using cannabis flowers is smoking, but vaping is very popular as well. You can eat raw cannabis flower or cook up some edibles. There are even CBD brownies you can order online.
Storage is essential as well, especially when you have kids or pets around. This premium child-safe and smell-proof herb container will take care of your storage for a lifetime.
The Strain Myth
Budtenders and online resources alike split cannabis flowers into strains. They claim (incorrectly) that each variant provides a specific type of medical and recreational effect.
Except for hemp (covered below), THC strains like Indica, Sativa, and hybrids are mostly the same – aside from physical and genetic differences.
First, let us look at what the majority of the industry believes, then isolate fact from fiction.
Indica
Indica strains are small, making them ideal for indoor growth; however, they tend to be lower in THC and higher in the non-impairing cannabinoid CBD. Recreational and medical users alike should choose this strain to feel relaxed rather than euphoric.
This strain is also effective at curbing nausea, eliminating insomnia, stimulating appetite, and reducing acute pain.
Sativa
Sativa is the polar opposite of Indica in virtually every way. Not only is it physically taller, but it is also exponentially higher in THC and relatively low in CBD. Those looking to experience a powerful, euphoric high should choose THC oil pills sourced from Sativa.
Sativa users choose this type of cannabis when they want a sudden burst of energy and creativity. It is beneficial when working on projects, exercising, or socializing.
Medically, Sativa is highly effective against anxiety, depression, and generalized chronic pain.
Hybrid
As the name implies, hybrids are a blend of Indica and Sativa. Realistically, Sativa or Indica dominant strains often have overlapping effects. Cross-cultivation and modification mean there is no "purebred" Sativa or Indica.
Hybrids, however, typically have a healthy percentage of both in their bloodline. These allow growers to create different strains with all kinds of potential effects.
Keep in mind; this also makes hybrids a bit unpredictable to the untrained eye. Pay close attention to the Sativa/Indica ratio (if provided). Again, we recommend also reading the terpene information for a more accurate way to expect the effects.
Hemp (CBD)
Hemp is produced from industrial cannabis. It is naturally high in CBD (cannabidiol), with only trace amounts of naturally-occurring THC. Consequently, it does not affect cognitive or motor skills.
Users looking to experience the high of THC should not use CBD. However, those looking to quit smoking tobacco now have the option of hemp cigarettes.
The Truth About Cannabis Flowers
At this point, you may be a bit confused. How can anyone make an informed purchase if Sativa, Indica, and hybrid are mostly the same? To answer this, we need to see where this myth originated.
From Early Beginnings
Like many misconceptions, the confusion about strains began quite some time ago, in the 18th century. Initially, they were meant to classify different plants – and it should have remained that way.
"Cannabis sativa" was a term coined by Carl Linneaus. Unlike today, he used it to describe industrial hemp from Europe and western Eurasia. In reality, Linneaus discovered the source of the Sativa/Indica lineage, called cannabis Sativa L.
The euphoria-inducing Sativa and Indica we know today are subgroups of Sativa L.
"Indica" was coined mainly because it was discovered in India. Its ability to produce the "high" from THC set it apart.
The Truth
Sativa and Indica are marketed as separate strains with unique properties; however, the truth is that THC-rich plants are usually direct descendants of the Indica variety.
Dr. Ethan Russo is a world-renowned neurologist who is famous for his research on cannabis. "The way that the sativa and indica labels are utilized in commerce is nonsense," Russo says.
Dr. Russo further explains that the recreational and medical effects have nothing to do with the plant's size or shape.
He also states:
There is no factual or scientific basis for making these broad sweeping recommendations, and it needs to stop today. We need to understand better which standardized cannabis composition is causing which effects when delivered in which fashions, at which specific dosages…
However, if the long-established concept of strains does not serve as an accurate guide, how can consumers make informed decisions? The key lies in cannabinoids and terpenes.
Cannabis Flowers and Cannabinoids
Depending on their source, cannabis flowers contain two critical compounds that determine their effects. Understanding what these are will ensure that customers experience the impact that they want or need.
Cannabinoids
Cannabinoids require little introduction. Although there are many different kinds, the relevant ones are cannabidiol (CBD) and Δ9-tetrahydrocannabinol (THC).
THC
THC is responsible for the "high" people seek, but also recreational euphoria or to relieve a variety of medical symptoms. Different cannabis flowers contain varying amounts of THC, with the strongest reaching a little over 30%.
Medical users often purchase THC isolate or whole plant cannabis extract. But concentrates are not always easy to find. To find the best cannabis oil for pain or other condition, it is best to do online research first.
CBD
Cannabidiol (CBD) has a great deal of medical value, but it does not have the cognitive effects associated with THC. CBD users can take as much CBD as they want and function without any impairment.
This makes it an excellent choice for those who need to drive, operate machinery, or work with a clear head. Try CBD infused coffee beans to start your day.
However, CBD has another essential function. It acts as an antagonist to THC, meaning it counters the impairing effects. Medical users often purchase 50/50 THC/CBD cannabis because the THC provides a mild, brief high before the CBD takes over.
200mg THC gummies with the same amount of CBD are therefore popular amongst medical users.
CBD-rich cannabis flowers are available with a prescription extracted from marijuana plants. Alternately, those without a medical card where recreational cannabis is illegal can still obtain CBD products; however, these come from industrial hemp, a completely legal source that allows companies to market CBD extracts and edibles as health supplements.
These supplements are legal in all states, making CBD more accessible than ever. If you have no medical card and live in Canada, you can still buy cannabis online because authorities do not enforce the law. However, we advise you to watch out for scams and check our Canada weed dispensary review.
The Bottom Line
Many people depend on strains to guide their decisions when purchasing cannabis flowers; however, this will not predict the product's effects. The question then is whether strains matter at all anymore. The answer is "yes" or "no" depending on the situation.
While consumers should disregard strains, growers definitely must not. Plants will still physically exhibit Indica or Sativa characteristics, and these are essential for proper growth.
Aside from their size differences, Sativa and Indica flourish under different conditions. But unless someone plans to grow their cannabis flowers, the only thing that matters are terpenes and cannabinoids.
Cannabinoids are relatively easy to understand. A product high in THC and low in CBD will result in a high that impairs mental and motor skills. On the other hand, like CBD flower, high CBD and low THC will not affect them.
A balanced THC/CBD strain typically leads to a short, moderate 'high', making it appealing to medical users who want some intoxicating properties that are not too intense. The question "Does weed cure cancer" is that straightforward. Also, in this case, the cannabinoid and terpene content is essential.
Although cannabinoids form the basis for guiding a purchase, terpenes are what make up the finer details. Everything from specific experiences to medical benefits relies solely on terpenes.
The bottom line is that users should use cannabinoid content as a basic guideline, while terpenes help narrow down its potential effects to suit individual needs. Strains are necessarily a moot point.