Updated on August 13th, 2021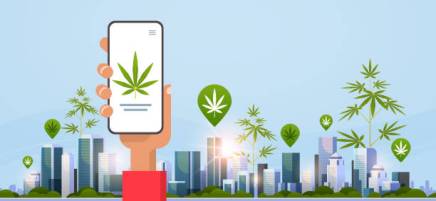 Despite the inevitable legalization, it is still going to be difficult to buy weed online in Canada. The medical cannabis industry, which is several years old, is very tightly controlled. Individual provinces also announced their method of online distribution.
As expected, governments will run the vast majority of online recreational distributors; however, this does not stop individuals from finding reputable third-party medical and recreational sellers over the Internet.
Unfortunately, the Internet is a largely unregulated place. It is quite easy to start almost any business with very little accountability. This leads to many so-called "dispensaries" over the web who sell the same cannabis strains found through licensed producers.
However, this is a tricky field to navigate. That being said, let us look at the benefits, drawbacks, and risks people take trying to buy weed online in Canada.
Options to Buy Weed Online in Canada
At this time, individuals need a medical prescription to buy weed online in Canada. Legally you're not even allowed to purchase weed candy bars or even one THC gummy without it.
Licensed Suppliers
All medical cannabis must go through a federally licensed supplier held under stringent quality requirements.
To become a licensed supplier, aspiring companies need to obtain permission from the federal government. Once approved by Health Canada (the Canadian equivalent of the FDA in the U.S.), they can begin production – with the expectation of being under constant scrutiny.
Customers also have much better options to remedy issues. When trying to buy weed online in Canada (or other related matters), complaints incurred go directly to Health Canada for review.
In other words, licensed suppliers are a good option for customers who know which companies they like. They can deal with that organization while simultaneously being protected by federal laws.
However, "shopping around" is a bit difficult, as the government does not provide a review site or easily accessible information about products.
Independent Dispensaries
Despite the restrictive laws, there are mounds of independent online distributors selling both medical and recreational cannabis. Although they technically exist outside the law's boundaries, their products can be just as good – or better – than those provided by licensed distributors.
These businesses also offer more variety. Licensed medical dispensaries only offer dry herb, cannabis oils, and THC topicals – and rarely all three at once.
THC Waxes, shatters, Cannabis dabs, Marijuana crystals, THC-edibles, and isolates, for instance, are not available. But now there is THC wax for sale online and if you're looking for strong THC crystals for sale, search the internet.
You'll have to order them online if you're from Canada. In the US, concentrates, like CBD dab wax, are sold in all 50 States. For the best CBD dabs, you might want to check out our comparison review, though.
If you are fed up with jumping hoops to get your cannabis, why don't you just put some CBD crystals under your tongue? Aside from marijuana edibles that you can get at these dispensaries, did you ever experience CBD edibles?
Granted, there will always be independent dispensaries that do not put as much effort into quality, but plenty do. Fortunately, they are easy to spot.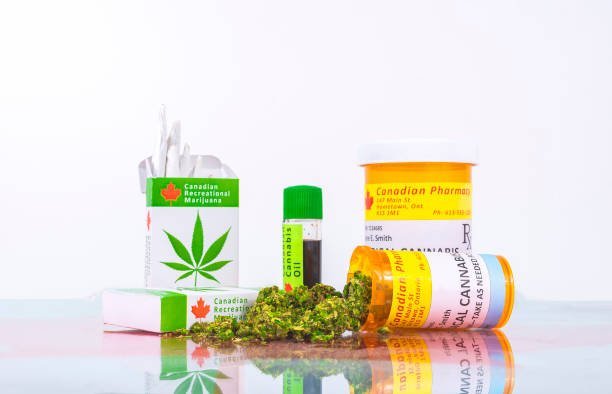 Reputable independent dispensaries often advertise that they use "organic" growing techniques. This means that they use natural ingredients in their fertilizers and avoid chemical enhancers or toxic pesticides.
Another sign of an excellent independent company is how willing they are to stand by their product. Anyone who offers a "money-back guarantee" clearly believes that what they offer will satisfy their customers. Those that claim all sales are final, on the other hand, might not be so steadfast in this regard.
Finally, some companies go as far as to provide third-party lab test results of their products, easily accessible on their websites.
Put simply, consumers should follow their instincts. If they see specific attributes that give them a positive "vibe," then chances are good that the company is worth buying from. Alternately, any "red flags" that make consumers uneasy are usually a good indication to err on the side of caution and take their business elsewhere.
Of course, they could let trusted partners like iDWeeds do that for them.
Trusted Partners
Trusted partners are another way to buy weed online in Canada. Unlike licensed or independent operations, partners do not sell directly. As a trusted partner, iDWeeds provides a list of possible products.
A trusted partner's job is to inform.
Users can then select the cannabis item they want, at which point we redirect them to the distributor's website. This ensures and helps us fulfill our promise to offer the best options when shopping for cannabis. More importantly, we help our readers wade through the sea of independent companies by showing them exactly which ones are reliable and ethical.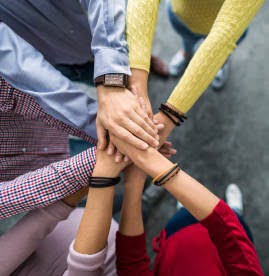 Why iDWeeds?
As a trusted partner, iDWeeds does not look for direct profit from cannabis sales. We simply wish to help people buy weed online in Canada. That being said, there are plenty of reasons to let us help users connect with the right products and companies.
In-Depth Knowledge
Anyone can claim expertise on a particular topic; however, one thing iDWeeds has that many lack are highly detailed, well-researched medical articles. Written by individuals with years of experience on the subject, everything we publish goes through a rigorous fact-checking process to ensure accuracy.
The same applies to recreational cannabis. Our scientific understanding of marijuana helps us guide new and advanced users who may need to "troubleshoot" some issues or simply learn more.
Communication
Marijuana is not a simple topic. While it is always great to have quality information available, people will inevitably have questions. Fortunately, our team is ready and willing to engage with its visitors.
The comments sections are rife with hundreds of posts by people looking for all kinds of advice. Naturally, we are more than happy to help.
Fresh Content
The cannabis industry is full of constant change. It would be a disservice if iDWeeds were to settle for occasional coverage. We publish new articles – and update our older ones – constantly as further information develops.
In the end, our readers can shop while armed with the latest knowledge about their potential purchases.
Buy Weed Online in Canada Through iDWeeds
Again, iDWeeds exists to inform, not sell. This distinction alone sets us apart from any retailer – licensed or otherwise.  Our goal is to help others find the right products and suppliers to suit their needs.
There are hundreds – if not thousands – of different products on the market. Navigating the sea of options is intimidating, especially for new users/patients.
Although recreational cannabis will be available for sale in Canada for October of 2018, licensed sellers will only offer dry herb until 2019, as per the government's wishes. Medical users have a little more flexibility in the form of pills and oils.
Product Reviews
While it helps to read the science in our many blog posts, some people just want to skip the technical details and find out what to buy. Thankfully, iDWeeds does the homework so that our visitors do not have to.
Price, potency, and quality are all things we look for. None of the products shown makes it on our list without being the best of the best. Regardless of the selection, rest assured, visitors will be making an excellent choice.
Background Checks
A product is only as good as the manufacturer. This is why iDWeeds puts as much effort into researching the supplier as we do the product. Things like quality control, growing methods, and money-back guarantees are all things we look for and highlight.
Even the cheapest products are still quite pricey for those on a fixed budget. We not only help our readers enjoy premium products but ensure their cash goes to a worthy company.
Connecting With Providers
A great thing about iDWeeds' service is that finding a good product opens that door for users to discover great new providers. Not every company is easy to find, and we are not just satisfied with the first few results in a Google search.
IDWeeds has direct contact with many of these companies to ensure that the great things we learn from their websites are not just empty words on a page.
The Smart Way to Buy Weed Online in Canada
Overall, iDWeeds aims to streamline the process for customers who wish to buy weed online in Canada. Our goal is to ensure that only the best products make it to our site and – by default – the best companies as well.
While we have nothing against licensed suppliers, the government does not provide a service such as ours. We fill that gap by offering options while respecting the law.
As a trusted partner, let us do the work so that recreational and medical users can focus on what matters: having fun or feeling better.