Updated on June 25th, 2022
Considering the seemingly infinite number of cannabis delivery methods, the invention of THC water is hardly surprising. While THC drinks are pretty standard – especially as teas – water offers a perfect alternative for casual users.
THC water stands out in a lot of ways. Its potency is relatively reigned in compared to tinctures, concentrates, and even some dry herb. Of course, like many cannabis products, there is plenty of variety.
Knowing what these items are and how to use them could lead to a new favorite cannabis product.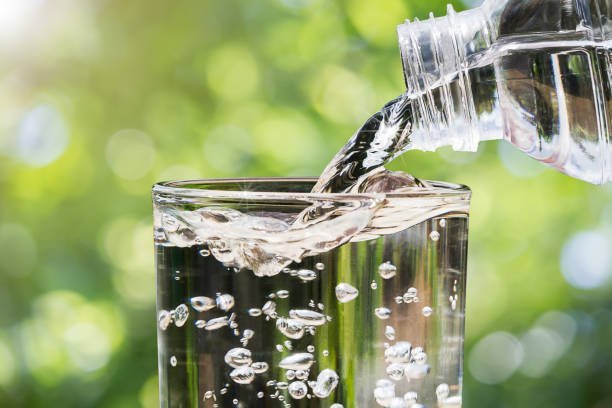 iDWeeds does NOT sell CBD/THC (Cannabis) merchandise. We compare products from trusted brands based on potency, value, and consumer satisfaction. As CBD and THC demand creates a flood of shady scam sites, our mission is to prevent dissatisfaction and keep you from consuming a low-quality, contaminated product.
When you order from one of these links, we may receive some compensation. Nonetheless, our reviews are honest, fact-based, and verifiable, thanks to our transparent testing procedure. See our full notice.
THC Drinks Shop Catalog – United States
Eaze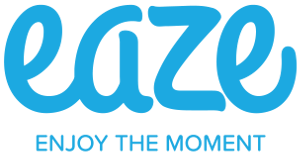 On-demand delivery of cannabis products within California
Flowers, Concentrates, Carts, Edibles, Drinks, Body Care & more
Splitbud

Same Day Delivery in California
Flowers, Concentrates, Edibles, Carts & more
Use code WELCOME25 for $25 off your first order of $100 or more
Spending less? Get $10 off with code WELCOME10
Moxie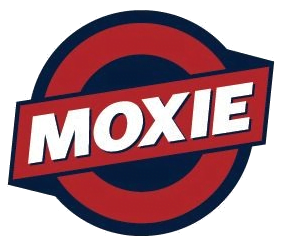 Same Day Delivery throughout Los Angeles and Orange County California
Flowers, Concentrates, Edibles, Carts & more
Save 20% with Coupon Code: "M420"
Get My Medical Marijuana Card Online
Get my MMJ card
How to order your MMJ Card online in just three simple steps?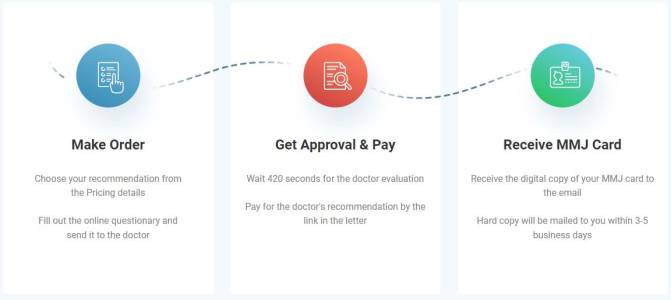 THC Drinks Shop Catalog – Canada
Herb Approach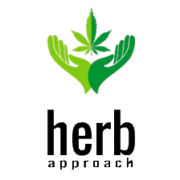 Mail Order Cannabis
Canada
Flowers, Concentrates, Edibles, Topicals, Mushrooms, CBD
Buy My Weed Online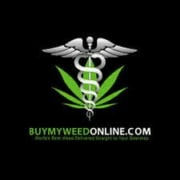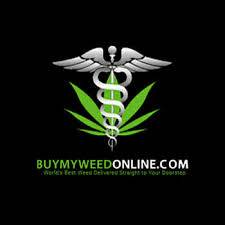 Online Marijuana Dispensary
Canada
Flowers, Concentrates, Edibles, Vapes, Topicals, CBD
What is THC Water?
THC water is pretty self-explanatory. It is water infused with THC. It can come in a variety of forms, from plain water to sparkling or flavored options.
In other words, it is just like the different water products available in grocery stores; however, unlike regular spring water or flavored drinks, THC water is remarkably versatile.
Ever since this form of cannabis came out, users found it easy to use in several ways without altering the effects. For instance, one individual claims that he "ended up getting high of instant ramen". Despite being boiled to make this instant soup, the THC remained intact.
Cold does not seem to affect the potency either, allowing it to be frozen solid as ice cubes, used in homemade popsicles, or added to any recipe that calls for water (i.e., gelatin desserts).
Potency
Although processed through the gut like other edibles, THC water is actually much more efficient. Typically, users feel its effects in just 15 minutes after ingestion. Compare that to regular marijuana edibles – which take 30 minutes to four hours – and it is obvious why many people would find this a helpful product.
This behavior is hardly surprising. As a plain liquid, water processes quickly.
While it may be fast-acting, THC water is not for everyone. The amount of THC varies from one product to another, but those that contain a regular dose (10-12mg) offer a mild "buzz," similar to a single alcoholic drink.
Since each dose of water is enough to cause minor impairment, those looking for a more potent high can simply drink more. But unlike common edibles, users will know where they stand within just a few minutes rather than hours.
Production
While the final product may seem simple, the process of creating THC water is quite tricky. Anyone looking to make this at home will be sorely disappointed. The biggest obstacle is that THC is oily and therefore not water-soluble.
In other words, the cannabinoid cannot dissolve in water the way sugar or salt would; however, infusion is possible by making the THC "water-compatible" through a process called "emulsion". This involves mixing THC oil and water with a "surfactant," allowing the oil to combine with its carrier but not dissolve.
Emulsion is not exclusive to THC water. This technique was established long ago, used in industries like cosmetics, fuel, and metalworking to create components vital to the final product.
Although they appear to dissolve substances into water, there is a significant difference between water-compatible and water-soluble. Sugar and salt, for instance, are two examples of water-soluble compounds. THC's oil-based nature makes it "hydrophobic," meaning it rejects water.
Emulsion simply forces the THC to essentially "get along" with its water carrier, mixing it without dissolving.
Manufacturers achieve emulsion through two possible methods: micro-emulsion or nano-emulsion.
Micro-Emulsion
Micro-emulsion is the least preferred of the two methods. Emulsions, in general, are unstable, eventually causing the oil and water to separate. Ultimately, this makes them ineffective in the long term.
Micro-emulsion solves this to an extent, but it requires such a high level of surfactant that it is useless for many applications – including THC water. It also suffers from temperature and pH instability.
The biggest problem with surfactants is that they dilute the mixture. Naturally, higher levels of surfactant results in less potency. Due to this and its other disadvantages, micro-emulsion – although useful for some products, micro-emulsion is not a viable option for THC water due to this and its other disadvantages.
Nano-Emulsion
The other option is known as nano-emulsion. Aside from its ability to make THC (and other compounds) water compatible, it carries other advantages vital to quality THC water or CBD water.
First, nano-emulsion requires ten times less surfactant than micro-emulsion. Considering how concentration affects THC potency, this is a significant advantage. Thanks to the lower surfactant requirement, producers have more room to increase or decrease strength while still providing the desired effect.
Second, nano-emulsion provides excellent bioavailability. This means that the compound carried within the water (in this case, THC) is more easily absorbed and harnessed by the body. Again, this is critical to ensure potency and even increases the speed at which users feel the product's effects.
Finally, nano-emulsions provide such substantial bioavailability that absorption of the THC water begins in the mouth, rather than relying exclusively on digestion. Consequently, producers use lower doses of THC.
Full-Spectrum vs. Isolate
To get the best experience from THC water, it is essential to understand the difference between full-spectrum and isolate. The "best" choice depends on personal preferences or medical needs.
Full-Spectrum
Put simply, full-spectrum THC extract retains the terpenes responsible for the flavor and effects of its parent strain. Isolate, on the other hand, is pure THC.
Fortunately, emulsification – unlike some other processes – does not affect terpene content. This is good news because full-spectrum is the best choice for therapeutic and recreational reasons. This may seem counterintuitive since we would think that a pure product is more effective.
However, the "entourage effect" is what makes full-spectrum the superior choice. In a nutshell, the entourage effect is a synergistic relationship between cannabinoids and terpenes. When combined, these compounds work together and increase the potency and medical benefits of the strain.
Terpenes also allow the THC water to offer certain flavors and benefits that pure isolate simply does not have. Keep this in mind when shopping around.
Isolate
While isolate may not offer the same advantages as full-spectrum, it is not necessarily a poor choice. Some people might actually prefer it over the relative unpredictability caused by terpenes.
Producers extract the cannabinoid from its terpenes to create THC isolate, leaving behind a pure final product. They then combine it with (in this case) water using the emulsion process.
Without terpenes to act as "wildcards," isolate's effects are universal.
Isolate users typically report a more energetic high that stimulates cognitive activities rather than generating euphoria or relaxation.
Identifying the Right Product
Choosing the proper THC water when you are shopping for a Canadian online cannabis retailer is essential. Unfortunately, the labels are not very thorough, offering only whether the water is full-spectrum or isolate. While this is not an issue if the bottle is labeled "isolate," full-spectrum customers will be in the dark regarding specific terpenes.
A step in the right direction would be to find out which strain was used. It also helps to try and ask the manufacturer directly; however, keep in mind that many companies consider this information proprietary, so they cannot share it with the public.
Those who rely on terpenes will likely end up choosing the right product through trial and error.
THC Water Products
Many products use THC water as their primary (or sole) ingredient. This type of water is so versatile that the product list is virtually limitless; however, some trendy ones are worth mentioning.
THC Water
Naturally, plain THC water would have to be an available product. Various companies recently created plain, flavored, and sparkling water infused with THC isolates or full-spectrum.
Those looking for something basic will likely find an item they love in this category.
THC Soda
Soda is a trendy drink, so it only makes sense to add THC water to this staple refreshment.
THC sodas are pretty straightforward. Their ingredients simulate a carbonated soda drink. Just like soft drinks, people can get their THC through colas, root beers, fruit flavors, and more.
THC Juice
Naturally or artificially flavored fruit drinks are easy to come by – a testimony to their popularity. Cannabis producers tapped this market and created their drinks infused with THC.
These products are non-carbonated and designed for fruit flavors. Some use natural juices (albeit with a lot of sugar), while others artificially simulate the taste.
Specific fruit flavors or cocktails, like fruit punch, are easy to find among the many THC juices available.
THC (Non-Alcoholic) Beer
As the name implies, this product is a non-alcoholic beer containing THC. These beers come in a wide variety of flavors reminiscent of the real alcoholic drink.
Of course, instead of experiencing the effects of alcohol, users will be influenced by THC.
Advantages
There is no such thing as a perfect cannabis product. There will always be features that attract some and repel others. It is essential to know what makes THC water great to see if it fits a user's needs.
Rapid Onset
Because it is ingested, THC water is also an edible. While many edibles – despite product differences – behave the same way in terms of effects, THC-infused water stands out.
While regular edibles take anywhere between 30 minutes to four hours before taking effect, water and water-based beverages have an impact within 15 minutes. This is just a bit slower than a disposable or refillable CBD pen.
Dosing
Dosing is far from precise, but users can still estimate their intake by simply reading the label. If the THC content matches the user's needs, they can have the drink in its entirety.
Those not looking to consume the whole drink can start slowly and work their way up to a comfortable level. The immediate effects provide quick feedback, making this process much easier than with other edibles.
Variety
The amount of THC water varieties are incomprehensible. The number of products, along with their subgroups, provide a massive level of choice.  From sodas to lagers, THC water offers it all.
Disadvantages
Although THC water wins the day in terms of onset and dosing, some areas fall flat.
If you are a medical user and you would like to limit highs, D8 could be an alternative for you as it provokes less of a high than D9 THC. But is delta-8-THC legal?  You can also consider full-spectrum CBD.
Unhealthy
The only arguable disadvantage to THC water drinks is their apparent negative impact on health.
Beverages are laden with sugar, caffeine, aspartame, and other unhealthy ingredients. It is no secret that these are huge contributors to obesity, diabetes, and a slew of other diet-related diseases. Maybe that's why CBD beer is so popular.
The same is true for CBD gummies with THC, Sativa gummies, and other gummies, for that matter. Have a top CBD company produce your drink recipe with CBD water private label.
It goes without saying that THC water beverages' long-term users will feel the health effects associated with so much sugar. The only way to avoid this is through plain or naturally flavored cannabis water. The same is true for CBD drinks.