Updated on June 25th, 2022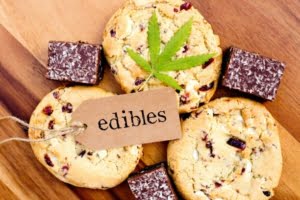 THC cannabis edibles are far from new. Ingesting cannabis was standard practice in ancient China after 2737 B.C.E.  Of course, today's edibles are more refined – and powerful.
Now, these products come in a variety of options. You can infuse pastries, drinks, candies, and other assorted goods with cannabis. The result is a very different "high" compared to conventional smoking.
D8 produces lower cognitive function impairment than delta-9 THC but has stronger health benefits than CBD. If you never heard about D8 and asked yourself, "What is delta 8 THC?" then follow the link and read our product review.
There are many reasons – and precautions – to consider when using cannabis edibles. Understanding what they are and how to use them is essential. Take a moment to learn the details, and feel free to leave questions in the comments below.
iDWeeds does NOT sell CBD/THC (Cannabis) merchandise. We compare products from trusted brands based on potency, value, and consumer satisfaction. As CBD and THC demand creates a flood of shady scam sites, our mission is to prevent dissatisfaction and keep you from consuming a low-quality, contaminated product.
When you order from one of these links, we may receive some compensation. Nonetheless, our reviews are honest, fact-based, and verifiable, thanks to our transparent testing procedure. See our full notice.
THC Edibles Shop Catalog – United States
Eaze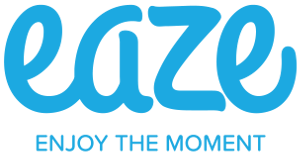 On-demand delivery of cannabis products within California
Flowers, Concentrates, Carts, Edibles, Drinks, Body Care & more
Splitbud

Same Day Delivery in California
Flowers, Concentrates, Edibles, Carts & more
Use code WELCOME25 for $25 off your first order of $100 or more
Spending less? Get $10 off with code WELCOME10
Moxie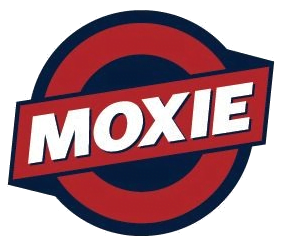 Same Day Delivery throughout Los Angeles and Orange County California
Flowers, Concentrates, Edibles, Carts & more
Save 20% with Coupon Code: "M420"
Get My Medical Marijuana Card Online
Get my MMJ card
How to order your MMJ Card online in just three simple steps?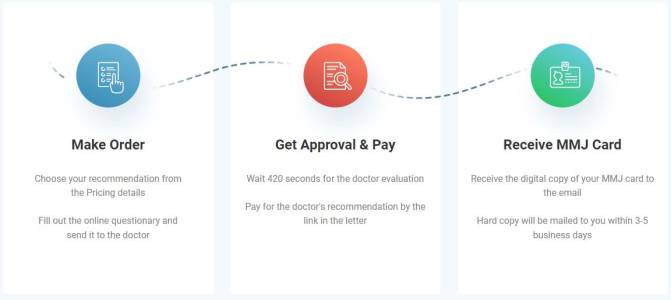 THC Edibles Shop Catalog – Canada
Herb Approach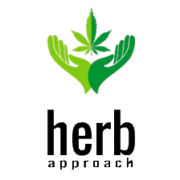 Mail Order Cannabis
Canada
Flowers, Concentrates, Edibles, Topicals, Mushrooms, CBD
Buy My Weed Online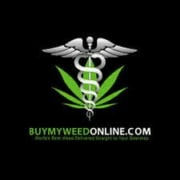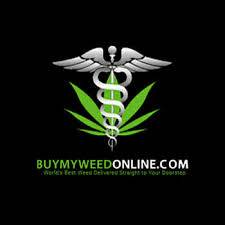 Online Marijuana Dispensary
Canada
Flowers, Concentrates, Edibles, Vapes, Topicals, CBD
What are Cannabis Edibles?
Commonly known as "edibles," cannabis edibles are foods infused with tetrahydrocannabinol (THC). This is the psychoactive ingredient in marijuana. Consuming these products in large enough quantities causes cognitive impairment.
However, many users report that edibles are a very different experience compared to smoking. Like dry herb, the strains involved affect how the product performs. There is also edible CBD and CBD bud for sale, which are entirely non-impairing.
For those interested in trying these, there are plenty of THC cannabis edibles available.
Baked Goods
The infamous "pot brownie" is universally known – most likely due to its frequent use as a comedic trope; however, brownies are just the beginning. You can infuse virtually any baked good with THC.
Aside from brownies, they may come as muffins, cookies, and biscuits, to name a few. Bakers add cannabis-infused oil or butter to the recipe. Once digested, the active THC produces powerful effects.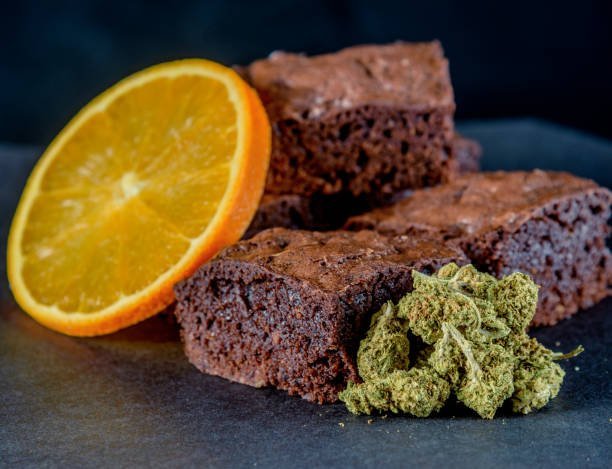 Candies
The impressive part about cannabis candies is that they can be anything. If a conventional candy exists, rest assured that a cannabis version is available.
THC gummy bears, gums, gummies, lollipops, fruit chews, hard candies, mints, and caramels all have a place in the cannabis lineup. At their core, the recipes are the same. The only difference is that manufacturers add a special cannabis tincture during production.
Usually, parents don't want to give THC to their kids, though. But we can give our children CBD gummies for kids, a tasty and safe way of taking the good stuff.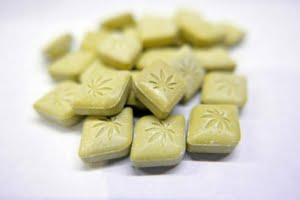 Chocolates
Chocolate (in certain forms) already offers health benefits as an antioxidant; however, adding THC to the recipe is a good thing and makes it infinitely better.
Chocolates are particularly appealing because they are easy to dose. Like the cannabis-free version, many bars are split into small squares, giving consumers more control of their intake. The same applies to bonbons or other "one-bite" treats.
However, chocolates are arguably the hardest edibles to make. Because real chocolate contains many different fats and fatty acids, making them "behave" properly is difficult in a melted state.
Nonetheless, those who master it master it well. Others buy them from the best online dispensary in Canada BC or other Canadian provinces because you can order cannabis online only in a few states in the US.
Drinks
For those who are not feeling hungry (yet), drinks are a wise alternative. Teas appear to dominate this market, primarily due to their other short and long-term benefits. However, professionals and amateurs alike invented sodas (CBD sparkling water), flavored water, natural CBD coffee, infused juices, and even alcoholic drinks.
Recipes vary in complexity. Some merely require tincture, while others might use hash – a highly potent form of THC. The safest bet when trying drinks is to buy them from a licensed dispensary.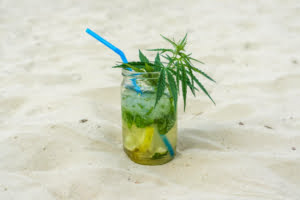 Butter
Cannabis butter or "cannabutter" is essentially butter with THC. People use it as a base for other recipes (i.e., baked goods) or spread it on toast; however, plain cannabutter tastes rather unpleasant.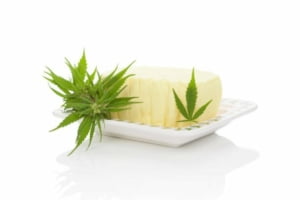 Tinctures
Weed oil for sale is fundamental. While they may not have the same "flair" as candies, baked goods, or chocolates, their premise is "function over fashion". In other words, they are easier to use but not as fun.
Because users apply THC tinctures in specific dosages, it gives them very accurate control over their intake. This is excellent for medical users who know precisely how much THC they need. At the same time, recreational consumers can custom-fit their experiences.
These items consist of THC infused into a carrier oil. The highest quality industrial products use medium-chain triglycerides (MCTs), but coconut oil is also a popular and effective option.
Concentrated tinctures in syrup form are becoming increasingly popular. They are suitable for direct consumption and for mixing with food. Find out who sells the cheapest THC distillate.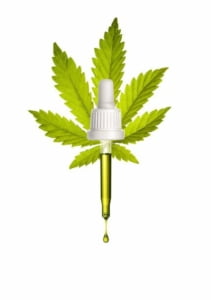 How Strains Affect Cannabis Edibles
Smokers often emphasize the importance of strains, but the differences are equally relevant for THC cannabis edibles. There are thousands of available types, but we can all categorize them as Sativa, Indica, hybrid, or CBD. Those looking for a specific experience need to choose the right one.
However, it is essential to note that the distinguishing features of Sativa and Indica are not always clear-cut. Years of crossbreeding and modification could make a Sativa-based strain behave more like Indica or vice-versa.  The only absolute differences between Indica and Sativa are their physical shape and ideal climates.
Commercial buyers should always ask their budtenders for details. Alternately, leave questions for us below.
Sativa
Generally speaking, Sativa users want to experience a euphoric "head high". This strain is known for its ability to provide bursts of physical and mental energy. It invigorates the senses and evokes creativity.
Cannabis connoisseurs often enjoy this variant when exercising, working on creative projects, or attending social events.
Indica
Indica is the opposite of Sativa in every respect. While Sativa's effects inspire activity, Indica triggers powerful sedation. Users describe it as more of a "body high".
Due to Indica's relaxing properties, it is best used before bed or to reduce stress.
Hybrid
As the name implies, hybrids combine Sativa and Indica strains to create a new product. Consequently, the result can be unpredictable. Skilled cultivators, however, do an excellent job at choosing the right two (or more) breeds to achieve the desired effect.
CBD
"CBD" stands for "cannabidiol," a non-psychoactive cannabinoid with many known health benefits. Unlike THC cannabis edibles, CBD edible variants will not produce any high. They contain – at most – trace amounts of THC.
CBD products are usually (but not always) extracted from industrial hemp. Hemp is naturally high in CBD, with only trace levels of THC.
How Do We Make THC Cannabis Edibles?
THC cannabis edibles are fun and diverse, but how do they work? While items can range from moderately simple to incredibly complex, there are some key concepts involved.
Decarboxylation
There is a reason why people smoke marijuana. Heat is necessary to activate the THC (and other compounds) in dry herb. The same rule applies to edibles.
However, setting brownies on fire is not an option. This is where decarboxylation comes in.
Believe it or not, THC does not initially exist in its familiar form until exposed to heat. It starts as tetrahydrocannabinolic acid (THCA). Without getting too technical, decarboxylation through heat is what turns THCA into active THC.
To make edibles, cooks need to activate their cannabinoids without burning the bud to a crisp.  Fortunately, decarboxylation occurs at a much lower temperature than combustion. Cooks bake the cannabis at 220-235oF (~100-110oC) for about 45 minutes.
Extraction
Once complete, decarboxylation leaves dry herb-looking brown. The next step is to harness the active cannabinoids. This requires some kind of "carrier oil".
There are many potential options; however, many experts strongly advocate for coconut oil. Butter or MCT oil is also a right choice.
We use oils instead of water or some other material because fatty acids effectively separate and extract the THC from its decarboxylated home. Unfortunately, the process is tedious. It can take hours of monitoring and occasional stirring to infuse the product appropriately.
Mixing
Now comes everyone's favorite stage (next to eating)—this is where users add the THC-infused oil or butter to their favorite recipes—Cook the food, as usual, adding the cannabis extracts accordingly.
Keep in mind that the above is simply an overview. There are many other steps involved, so it intends to inform, not instruct.
Advantages
THC cannabis edibles help liven up and broaden people's experiences with marijuana, but there are also practical benefits.
No Smoking
Inhaling smoke is never a good idea. While cannabis smoke is not nearly as chemically infused as cigarette smoke, it still contains compounds that irritate the throat and lungs. This is why many users look for alternatives.
Edibles, of course, are the perfect solution, as there is no need for smoking. Some products, like tinctures, also make dosing very precise.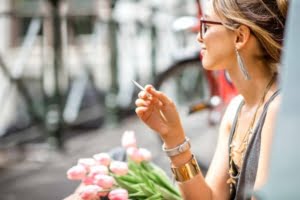 Discretion
For medical users, pulling out a joint to medicate at work is a bit conspicuous. Edibles, however, are masters of disguise. Patients can possess them as brownies or cookies and carry them around.
It is just as easy to purchase cannabis capsules, tinctures, or small candies infused with THC. All of these look benign to the untrained eye. Our northern neighbors can order the best mail order marijuana from Canada online. How easy is that?
Variety
Little else can be said about variety. We have already established a plethora of great options available. From plain to delicious, there will always be a great product out there.
Medical Conditions
There are many medical conditions for which cannabis edibles provide relief or cure. Learn more about:
Crohn's & Colitis
Multiple Sclerosis
Pain and Headaches
Fibromyalgia 
CBD Dosage for Mild and Severe Diabetes
Arthritis 
The best cannabis for cancer 
etc.
Disadvantages and Precautions
Nothing is perfect, and THC cannabis edibles are no exception. There are some considerations for those looking to try edibles.
Dosage Control
Fortunately, it is physically impossible to overdose on THC; however, this does not mean that people do not make the mistake of overeating cannabis. While not life-threatening, the experience of being overly high is unpleasant.
The best way to avoid this is to "start low and go slow". In other words, use the lowest amount possible and go up from there. One or two bites of a brownie, for instance, might be enough for a beginner.
Individuals who want total control should opt for tinctures, which allow accurate measurement.
Delayed Effect
Edibles may be tasty, but they do not hit as quickly. It could take anywhere from 30 minutes to four hours before the effects kick in. This often leads people to prematurely eat more, leading to the issue mentioned above.