Updated on June 25th, 2022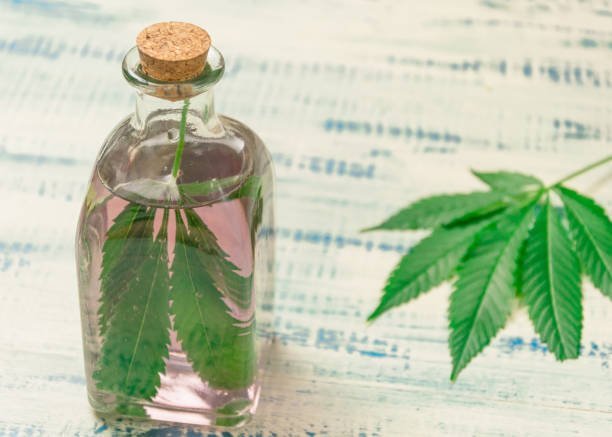 THC tinctures are just one of many smoke-free cannabis creations. While they are more refined now, these concoctions have been medicine staples for thousands of years. China, Egypt, Greece, and the Middle East were all pioneers in this arena.
Until 1937, tinctures were extremely popular. Recognized for their medical value, they graced the shelves of pharmacies everywhere in the U.S.
Thanks to ongoing research (and legal changes), we understand cannabis better than ever. Cannabis tinctures are now easy to mass-produce and customize for various medical or recreational needs.
However, like any drug, patients need to know what they are doing.  Tinctures – while useful in many ways – could fail to work appropriately if misused.
By reading this cannabis tincture review, you'll learn what THC tinctures are and how they work. This is the first step in getting the most out of this oral cannabis.
iDWeeds does NOT sell CBD/THC (Cannabis) merchandise. We compare products from trusted brands based on potency, value, and consumer satisfaction. As CBD and THC demand creates a flood of shady scam sites, our mission is to prevent dissatisfaction and keep you from consuming a low-quality, contaminated product.
When you order from one of these links, we may receive some compensation. Nonetheless, our reviews are honest, fact-based, and verifiable, thanks to our transparent testing procedure. See our full notice.
THC Tincture Shop Catalog – United States
Eaze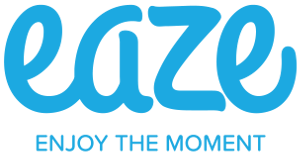 On-demand delivery of cannabis products within California
Flowers, Concentrates, Carts, Edibles, Drinks, Body Care & more
Splitbud

Same Day Delivery in California
Flowers, Concentrates, Edibles, Carts & more
Use code WELCOME25 for $25 off your first order of $100 or more
Spending less? Get $10 off with code WELCOME10
Moxie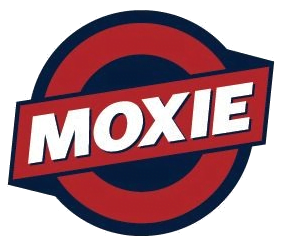 Same Day Delivery throughout Los Angeles and Orange County California
Flowers, Concentrates, Edibles, Carts & more
Save 20% with Coupon Code: "M420"
Get My Medical Marijuana Card Online
Get my MMJ card
How to order your MMJ Card online in just three simple steps?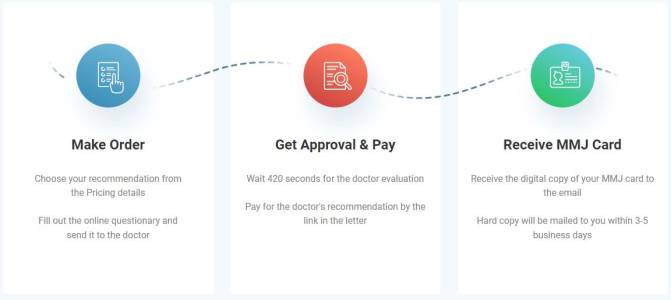 THC Tincture Shop Catalog – Canada
Herb Approach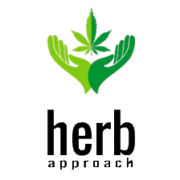 Mail Order Cannabis
Canada
Flowers, Concentrates, Edibles, Topicals, Mushrooms, CBD
Buy My Weed Online (Live Resin)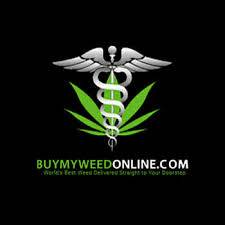 Online Marijuana Dispensary
Canada
Flowers, Concentrates, Edibles, Vapes, Topicals, CBD
What are THC Tinctures?
Put simply, THC tinctures are alcohol infused with tetrahydrocannabinol (THC), the psychoactive ingredient in marijuana. Except for hemp, all cannabis strains contain enough THC to cause impairment.
Modern tinctures are an excellent medium for marijuana. Thanks to today's growing techniques, cultivators can create tinctures of varying – but consistent – strengths. It should also come as no surprise that tinctures are highly popular among non-smokers.
Tinctures vs. Oils
Many people confuse tinctures and oils or use the terms interchangeably; however, they are entirely different products.
First, tinctures are alcohol-based, while oils use coconut oil or medium-chain triglycerides (MCTs) to carry the THC. Second, tinctures work when taken directly or added to food.  THC oils for sale, on the other hand, work through direct ingestion.
It is also possible to infuse recipes, such as brownies, with oil. Some smoke cannabis with a vape pen or sophisticated vaporizer, like the best CBD oil vape pen starter kits we reviewed.
Some THC tinctures are designed as additives to e-liquid, but these have to swap an alcohol base for propylene glycol or vegetable glycerin. So, cannabis tincture glycerin vs. alcohol depends on the usage method.
Isolate vs. Full-Spectrum
THC isolates are rare (unlike CBD isolates, which are universal); however, if a potential consumer comes across this product, it is best to stay away.
An isolate is a very pure cannabinoid extract. It strips away extra compounds, specifically terpenes. Despite being pure, the missing terpenes weaken the tincture.
It all comes down to the "entourage effect". This is a synergistic relationship between cannabinoids and terpenes. Both of these groups are more effective when used together.
The best option is the full spectrum. Unlike isolate, the THC infusion also includes terpenes in its formula. Consequently, the effect is much stronger.
But you can also buy THC distillate, which is gaining in popularity recently.
Strains
Liquid THC drops and tinctures do not have their individual strains. They use dry herb, just like smokers. While the lines are now frequently blurred, Sativa and Indica varieties each naturally provide a specific experience. Hybrid plants also exist, opening the door for mounds of creativity and modification.
Understanding these strains is critical if users want to get their desired medical or recreational effects.
Sativa
Sativa strains grow tall and thin, with high THC and low CBD content. This strain is known to be very stimulating. It sparks bursts of energy and creativity.
Working on projects, exercising, and attending social events are all compatible with Sativa. Medical patients use it for many different reasons. Most notably, Sativa is effective against depression, anxiety, and chronic pain.
Sativa also increases serotonin – a crucial brain chemical that affects mood, learning, and sleep.
Indica
Aside from being lower in stature, Indica plants also carry less THC and more CBD than Sativa. Indica is, therefore, the best source for users or recipients who want relaxation over euphoria.
Aside from its physical and mental calming effects, patients use it to stop nausea, handle acute pain, and stimulate the appetite. Like Sativa, Indica also affects brain chemistry by increasing dopamine, which regulates feelings of pleasure and rewards.
Hybrid
As the label implies, hybrid strains are a cross between Indica and Sativa. This often results in entirely new experiences and effects. Terpenes, for instance, can share the same strain rather than remain in separate plants.
Because hybrids are mixed, THC and CBD content could go in either direction. It all depends on the two (or more) plants involved.
However, thanks to hybrids, the industry can design new and exciting strains, providing an appropriate product for anyone.
How to Use THC Tinctures
Again, cannabis tincture can work as a food additive or when ingested directly, just like its twin CBD tincture. There are three specific techniques, each with its own set of advantages.
Sublingually
Sublingual delivery is by far the best method for those who need immediate effects. Use the eyedropper to place a desired dose under the tongue, hold it there for about 90 seconds (or as long as possible), then swallow. The THC absorbs through the mouth tissue and into the bloodstream.
Because some THC enters the circulatory system directly, users experience its effects within 20-30 minutes.
Tongue
This technique is as simple as it gets. Place a few drops onto the tongue, then swallow; however, your digestive system needs to process the THC.
Experience the effects of ingested cannabis could take quite some time – anywhere from 30 minutes to four hours. Many of our readers know this technique from CBD, as this is the most popular way of taking CBD. In our CBDPure hemp oil reviews, you can read all about it.
Food Additive
A lot of people like to make tinctures more enjoyable, like the Indica gummies on our website. Fortunately, it is possible to add them to food or drinks seamlessly. Drop as much as needed into a meal, snack, or beverage.
Like the tongue method, using tinctures on food means that the digestive system processes the THC. Consequently, the effects will be slow to start.
Storage
When purchasing tinctures, pay attention to the bottle. Smart manufacturers know that you need to stock tinctures in dark glass bottles. Light causes cannabinoids to deteriorate, and plastic bottles do not work well with the alcohol base.
Advantages
THC tinctures are flexible and easy to use, but those are only two of many reasons people should try them.
Faster Effect
Unlike other edibles, tinctures offer the sublingual method for quicker results. Better still, the effects last much longer when taken this way, compared to other oral methods.
In some cases, tinctures might work faster than common edibles, regardless of intake technique; however, this depends on the product.
Odorless
Tinctures and oils do share some similarities. Users can carry them discreetly in small bottles; however, tinctures win the day because they are odorless.
When it comes to medical or recreational use, discretion is vital. While bottles do an excellent job of containing aroma, this will not help if the mixture spills onto a table, desk, floor, or carpet. Fortunately, tincture owners will have little to worry about – aside from a quick cleanup.
 Accurate Dosage
THC tinctures are easy to dose, unlike some other edibles. Because people take them using eyedroppers, they can start low and work their way up incrementally to find the perfect balance.
This is not possible with cannabis herbs, foods, or drinks.
Relatively Cheap
While prices vary between the best online weed dispensary in Canada and other mail order marijuana in Canada (just like any product), tinctures are relatively inexpensive for what they provide. Most people only need three or four drops to experience an effect, yet THC tinctures typically contain 100 drops for about $20.
Disadvantages and Precautions
A tincture of cannabis is impressive and works well, but there are some things to consider before using it. At their core, tinctures are edibles. Consequently, they carry the same disadvantages.
Slower Delivery
Tinctures may work quickly compared to other edibles, but they still do take time to work. Unfortunately for those who do not like smoking, dry herb is the fastest delivery method.
People who use tinctures should anticipate when they need or want to be high, timing their doses accordingly.
Lower Potency
Tinctures do not offer the same hit that other methods do. This can be a problem for pain patients – who compose a large portion of the tincture market.
Individuals with severe discomfort might not find the high strong enough, even though it lasts long.
Overdose
Fortunately, it is physically impossible to die from cannabis. The amount needed is astronomically high in a short period; however, taking too much cannabis can lead to an unpleasant experience.
However, CBD works as an antagonizer and reduces the high from THC to a certain extent. Therefore we always recommend keeping a bottle of the best CBD oil at hand if you took too much cannabis.
A significant advantage to smoking is that its instant effects make it easy to stop when users know they've hit their limit. The delayed impact of edibles makes this difficult.
Worse still, some could become impatient and take more before the previous does have a chance to take effect.  Being too high is not fun. Severe dizziness, paranoia, and even vomiting ("greening out") could occur.
Check out the best private label CBD companies.