Updated on September 15th, 2023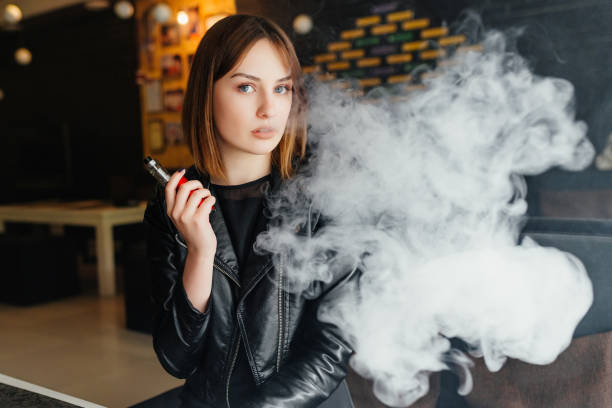 Put simply, THC vape liquids are designed to be used in a personal vaporizer or "e-cigarette". There are two types of "oils". E-liquids are conventional vape juices that use propylene glycol (PG) and/or vegetable glycerin (VG) as carriers. The second variation is pure vape oil, which requires a compatible tank (atomizer).
Manufacturers and vapers alike often use the term "vape oil" interchangeably. This is confusing to new people. We will clarify when referring to e-juices or actual oils.
iDWeeds does NOT sell CBD/THC (Cannabis) merchandise. We compare products from trusted brands based on potency, value, and consumer satisfaction. As CBD and THC demand creates a flood of shady scam sites, our mission is to prevent dissatisfaction and keep you from consuming a low-quality, contaminated product.
When you order from one of these links, we may receive some compensation. Nonetheless, our reviews are honest, fact-based, and verifiable, thanks to our transparent testing procedure. See our full notice.
THC Vape Liquids Shop Catalog – United States
Eaze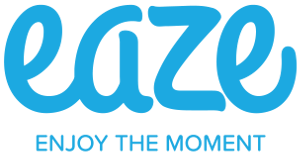 On-demand delivery of cannabis products within California
Flowers, Concentrates, Carts, Edibles, Drinks, Body Care & more
Splitbud

Same Day Delivery in California
Flowers, Concentrates, Edibles, Carts & more
Use code WELCOME25 for $25 off your first order of $100 or more
Spending less? Get $10 off with code WELCOME10
Moxie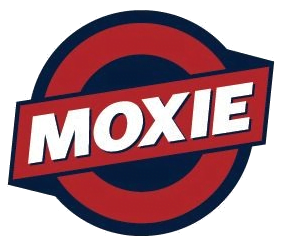 Same Day Delivery throughout Los Angeles and Orange County California
Flowers, Concentrates, Edibles, Carts & more
Save 20% with Coupon Code: "M420"
Get My Medical Marijuana Card Online
Get my MMJ card
How to order your MMJ Card online in just three simple steps?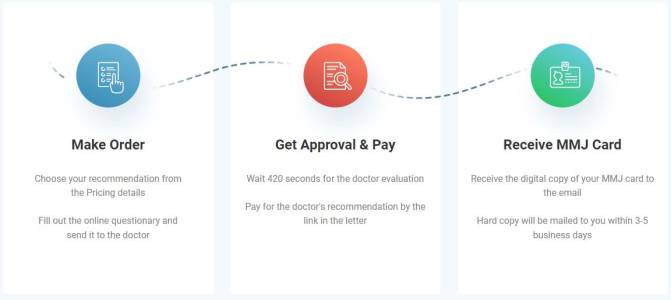 THC Vape Liquids Shop Catalog – Canada
Herb Approach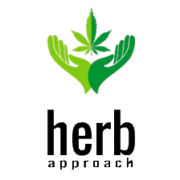 Mail Order Cannabis
Canada
Flowers, Concentrates, Edibles, Topicals, Mushrooms, CBD
Buy My Weed Online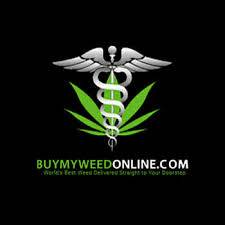 Online Marijuana Dispensary
Canada
Flowers, Concentrates, Edibles, Vapes, Topicals, CBD
Comparing the Best THC Vape Liquids
We understand how hard it can be to navigate the THC vape liquids market. There are thousands of products out there. Unfortunately, many do not stack up in terms of quality.
Sifting through dozens of websites and reviews is painfully tedious. A small description with visual aids – such as charts – can provide more than enough information, just as we did in our vape CBD article. This is why we highlighted the most critical points on the best THC vape liquids.
Naturally, you get what you pay for. Higher quality vape products will cost substantially more; however, the lower options we review still meet our strict quality standards. The only difference is THC concentration.
There is also THC distillate for sale, which can be vaped with the right vape pen.
What is a Vaporizer?
The term "vaporizer" can refer to one of two things.
Dry herb vaporizers heat plant material, such as marijuana or hemp buds, until the active components become a vapor. They are more potent and require less herb per session.
The vaporizes we will be talking about are e-liquid and oil vapes. They also work by vaporizing active compounds; however, the process is entirely different.
For a grand review of disposable and refillable vapes, click here.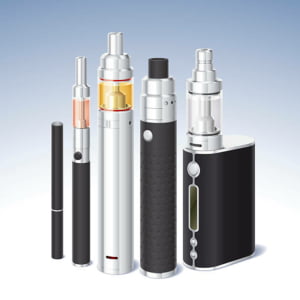 How Does It Work?
Also known as "e-cigarettes," THC oil and e-liquid are compatible with these devices. The e-cigarette was initially invented as a smoking cessation aid. Due to conflicting research, this claim is not sufficiently substantiated.
Vapes vary in complexity, but the mechanism is the same. Electricity passes through a battery to power the atomizer. In broader terms, "atomizer" is a generic word to describe any device that heats and evaporates liquid into an aerosol.
In this case, the atomizer is a metal coil. Within the coil are cotton or synthetic wicks that soak the e-liquid.
Finally, the coil heats up to turn the liquid into an aerosol. Contrary to popular belief, it is not water vapor.
How Can I Use THC Vape Liquids?
Within the umbrella of e-cigarettes lie two subcategories: regular and sub-ohm. Based on Ohm's Law, which is a rule of electrical resistance, anything under 1.0 ohms is "sub-ohm".
Lower electrical resistance allows more power to the coil. This increases heat, vaporizing more significant amounts of liquid at once. "Hits" of THC will be much more potent.
Large, rectangular "box mods" are universally sub-ohm. Some larger "tube mods" also offer this feature, with controls identical to a basic vape pen.
Naturally, sub-ohm is for advanced vapers, and not every online dispensary sells them. We do, however, touch on them in our mail order marijuana Canada reviews. Using these devices requires some understanding of wattage, temperature, and ohm resistance.
Regular vapes are much smaller in every respect, and you can buy them from the cheapest online dispensary in Canada. They have smaller coils, provide less wattage, and are limited in their e-juice capacity.
The only thing higher about these devices is their ohm resistance. Thin, inexpensive vape pens have a resistance of more than 1.0 ohms (although some new models can offer sub-ohm). The lower power, combined with higher resistance, results in less vapor.
Considering the effects of THC, the second option is much better. Its smaller clouds mean less THC at once. Users can always graduate to sub-ohm later if they choose.
Do They Work with Pure Oil?
No. The standard atomizers used in commercial e-cigarettes are not meant to work with THC-oils; however, atomizers and entire pens do exist for this purpose.
Sub-ohm users with interchangeable tanks can buy high-performance oil atomizers. Basic pens may also come in kits containing separate cartridges for e-juices and oils. Alternately, the tank could be universal, working with both.
Due to the substantial power of sub-ohm vapes, it is critical to keep the wattage low when using oil. The instructions will explain the safe range.
Where to buy cannabis oil we cover in this post, as recently online sales started in the USA.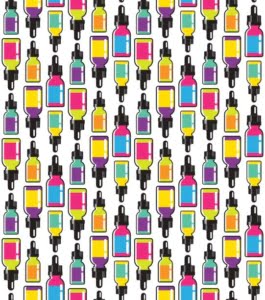 Vape Oil vs. Vape Juice: Know the Difference
 Using oil in an e-liquid tank could ruin the atomizer coil or burn the contents. Naturally, it is essential to know how to spot the difference.
The easiest way to tell is PG/VG content. Oil atomizers do not use these as carriers. Oil is also more viscous, meaning it is thicker than e-liquid.
Of course, our descriptions will provide clarification. You can also submit questions in the comments below.
Propylene Glycol and Vegetable Glycerin
 THC vape liquids (specifically e-juices) use two possible carriers. These impact the overall vaping experience. In most cases, fluids use a combination of both – although 100% PG and VG variations are available.
Propylene Glycol
Propylene glycol (PG) is a human-made chemical derived from petroleum. We find it in a wide range of products, including food.
As a carrier, propylene glycol is much more efficient at holding flavor. It also produces smaller vapor. This is why it is preferred by "flavor chasers" and "stealth vapers" everywhere.
This substance is also a favorite for newcomers who are just switching from smoking. The harshness of PG provides a similar "throat hit" provided by cigarettes or combustible herb, like smoking CBD.
PG is also thinner than VG. Consequently, small pens and their tiny coils will only work with predominantly PG liquids.
A significant problem with PG is that it can cause allergic reactions. Users with this rare issue have to use pure VG e-liquids. Allergies aside, studies show that PG is safe to inhale in an e-cigarette.
Vegetable Glycerin
We naturally derive Vegetable glycerin (VG) from vegetable oil (usually palm, soy, or coconut oil). It also happens to be the preferred carrier for higher-quality products.
Like PG, VG has multiple uses, including as a food additive.
Unlike PG, however, VG is more viscous. As a result, the coil wicks have a harder time absorbing it. Only the large wicking holes in sub-ohm atomizers work with high VG.
VG is also less effective at carrying flavor. Although the character will still be strong, PG users find it comparatively muted.
This carrier is best known for its smoothness, providing little "throat hit". It also produces massive clouds. These characteristics make VG juices attractive to "cloud chasers" and those who dislike harshness.
Health Benefits of THC Vape Liquids 
After vaporizers gained popularity among ex-smokers, they became the subject of intense research. Although inhaling foreign substances is never 100% safe, vapes come close. According to Public Health England (PHE), vaping is 95%  safer than smoking.
It is important to note that we have lungs to inhale pure air. There will always be potential risks, even with vaping. We do not have enough long-term data to establish the dangers (if any).
In our Funky Farms review, we describe the extensive line of CBD vape liquids they offer.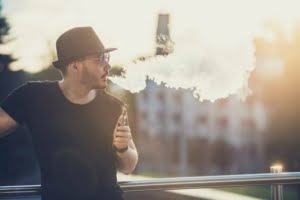 Lung Impact
Lack of combustion is why these vapes are safer. Although not as harmful as cigarettes, dry herb still gives off thousands of hydrocarbons when burnt.
Some individuals do not react well to smoke but still want the immediate effects of inhalation. This makes vaping especially handy for those with respiratory issues or weak immunity.
Some studies are claiming that vaporizers carry toxins and heavy metals; however, these experiments were flawed. Researchers vaporized the liquid at such high temperatures that it burnt traces of the metal coils into the aerosol.
Therefore if you want to stay away from vaping, too, you can take THC oil sublingually. But what's the best brand of THC drops? You can also eat some THC candy if an immediate effect is not essential.
Efficiency
E-liquids and oils are not just easier on the lungs. THC delivery is also more efficient, maximizing cannabinoids while minimizing unwanted compounds.
Depending on the device and e-liquid used, vaporizers can deliver much more THC at once. Naturally, medical users benefit the most from this.
Treatment Applications
There is ample evidence to prove the health benefits of THC. One such advantage is its ability to fight nausea and stimulate our appetite. This is known to make life much easier for chemotherapy patients, among others.
Like with CBD, pain suppression is also a considerable advantage. THC provides effective pain relief, whether the issue is acute – such as an injury – or chronic – like fibromyalgia. It is also infinitely safer than prescription opiates.
Many epilepsy patients use CBD but also show improvement thanks to THC. Those with frequent seizures who do not respond to conventional treatment often experience a dramatic reduction in episodes. Some lose them altogether.
THC also helps mitigate mental illness; however, individuals with anxiety and depression should exercise caution. THC sometimes causes paranoia, which exacerbates anxiety. It can also increase feelings of depression.
However, cannabidiol reduces depression. Individuals with these conditions should buy vape liquids with low THC content, as reviewed in our CBDfx vape juice review.
However, if CBD is too weak for you, delta 8 THC vape might be just suitable for your condition. It is more potent than CBD but has less of a high than delta 9 THC.
Business opportunity alert: There are business deals available from white label CBD vape to organic CBD chocolate private label at our partner.