Updated on January 4th, 2022
This Endoca review gives you all the info you could need about this CBD retailer. Endoca is a global company with offices in both the US and the EU.
Endoca focusses on full-spectrum hemp oils and other CBD products. The organic nature of the ingredients of all of their products is the most important to them.
Hence their CBD oils are made from organic hemp grown in Europe. They are free from any contaminants, and all products are tested by an independent lab to ensure one of the best qualities on the market.
The regional climate and natural conditions are perfect for the growth and cultivation of hemp plants. Therefore, the quality of the hemp grown in this region is the best in the world.
Of course, you are smarter when you buy best rated CBD oil reviewed by iDWeeds. We not only review CBD brands but compare them vs. each other. By ordering reviewed CBD products, you avoid the risk of disappointment.
iDWeeds does NOT sell CBD (Cannabis) merchandise. We compare products from trusted brands based on potency, value, and consumer satisfaction. As CBD demand creates a flood of shady scam sites, our mission is to prevent dissatisfaction and keep you from consuming a low-quality, contaminated product.
When you order from one of these links, we may receive some compensation. Nonetheless, our reviews are honest, fact-based, and verifiable thanks to our transparant testing procedure. See our full notice.
Endoca Product Line
Endoca offers a wide variety of CBD products.
Endoca offers CBD oil and Raw CBD oil -with additional CBDa- in two strengths, 3%, and 15%.
They offer both a Raw CBD Extract oil containing CBDa and a Decarb CBD Extract.
Endoca also made their capsules with two strengths (3% and 15%) and you have the choice between Raw -containing CBDa- and Decarb as well.
Endoca has three skincare products, Hemp Salve, Buddy Butter, and Lip Revitalizer.
Endoca sells CBD infused suppositories, so you don't have to make them yourself.
Certificate of Lab Analysis
Since all Endoca products are quality tested by an independent third party lab they ensure you get the best product possible. Hence a certificate of Analysis is available on their homepage.
Click on a product that suits your needs and go to the order page.

Cannabinoid Profile Endoca RAW Hemp Oil 1500 mg
Meanwhile, the World Health Organization (WHO) has recognized CBD as safe, non-toxic, and virtually no side effects. Raw hemp oil is not heated during production, and therefore it still contains a large portion of CBDa, and the full spectrum of other cannabinoids is also maintained. Besides that, the oil comprises healthy terpenes, fatty acids, and other beneficial components from the original plant.
Endoca Hemp Oil 1500mg has a rather impressive cannabinoid profile. It has six cannabinoids, of which CBD (incl. CBDa) with 91% is the largest, and the other cannabinoids make up for 9% combined.
Endoca also has decarboxylated CBD oils, gently heated during production, to turn CBDa into CBD. When you compare this to the cannabinoid profile from PurCBD reviews, you'll see the difference with Endoca.
CBDa or Cannabidiolic acid is the cannabinoid in hemp that is most abundant. It has recently discovered properties, like mitigating nausea, positive effects on seizure development, and antibiotic effects, as scientists discovered. The RAW CBD oil product line of Endoca is, therefore, even better than full-spectrum.
Looking for a 500 mg CBD oil review? Check out our reviews page.
Gummies are a tasty and inconspicuous way of CBD consumption, and CBD gummies dosage is as easy as it gets. You can take whole, half, or quarter gummies to get the right mg dosage.

Cannabinoid Profile Endoca RAW Hemp Oil Extract 3000 mg
Besides the well-known cannabinoid CBD (cannabidiol), hemp contains many more compounds. During the last three decades, scientific research has shown that when producers preserve these cannabinoids in the so-called full-spectrum hemp oil, it causes a significant synergy, thus improving CBD's health benefits.
Endoca Hemp Extract 3000mg has a top-notch cannabinoid profile. It has four cannabinoids, of which CBD (incl. CBDa) with 84% is the largest, and the other cannabinoids make up for 16% combined. This paste is raw because it is not heated (decarboxylated).
Now, this all sounds good; however, this information is taken from their in-house lab tests. Endoca does not perform independent 3rd party lab tests.
So, how reliable these tests are we don't know. When a company chooses not to do 3rd party testing, although this is the market standard, it is a reason for caution.
Almost the opposite of raw hemp extract is isolated CBD. Endoca sells isolated crystals, but how do they score in the best CBD isolate review? Endoca only sells CBD products, so if you want to buy THC crystals, you'll have to shop elsewhere.
Benefits
Endoca scores well, with a balanced terpene and cannabinoid profile. This brings a lot to the table. The combined "entourage effect" and the individual benefits of each cannabinoid and terpene provide a high-quality, potent CBD product.
Aside from CBD, the oil also contains noticeable amounts of CBG, CBN, CBC, CBDV, and CBDA. Meanwhile, its terpene list consists of limonene, caryophyllene, myrcene, pinene, and linalool.
THC is also present in this full-spectrum oil, but it falls well within the legal limits for hemp extracts.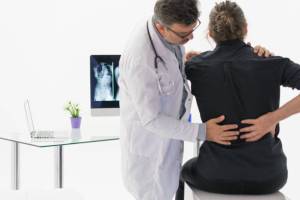 Anxiety
Some research shows that CBDV can help treat mood disorders.
CBDA (cannabidiolic acid) is the inert form of CBD. Like its active counterpart, CBDA can help keep emotions in balance.
CBG helps fight paranoia caused by certain high-THC strains.
CBN is a versatile cannabinoid with a variety of applications. It's effective at curbing anxiety, thanks to its slight psychotropic effects.
Pain
Research into CBDV found it reasonably effective at fighting pain and inflammation – ideal for conditions like arthritis or specific injuries.
CBG is an effective analgesic and anti-inflammatory, making it very helpful for strains, sprains, arthritis flareups, and similar issues.
Like THC, CBN is slightly psychotropic (although to a much smaller extent). However, this really gives it an advantage for pain relief, including post-operative pain.
CBDA is chemically similar to non-steroidal anti-inflammatory drugs, according to a 2008 study, offering an alternative source of pain relief.
Sleep
CBN's ability to calm anxiety also doubles as a sleep aid. This is partially due to its mildly psychotropic properties.
What We (Don't) Like
Endoca has many things going for it, but some things could be better.
No 3rd party testing
Endoca still only performs in-house lab tests. No 3rd party lab tests are posted on their website, although this is the market standard and even the cheapest brands do 3rd party testing.
For a product that isn't exactly cheap, this is disappointing.
Terpene testing
Not all products are tested on terpenes, which is essential for more and more customers. The terpenes,  which are richly present in the cannabis plant, also have medicinal properties.
There are many other CBD producers, like GGG, that offer terpene-rich CBD oils. However, if you are looking for a Green Garden Gold chill shot review, you are out of luck as they no longer carry this product.
When you buy CBD oil for anxiety, you'll want to know what terpenes the oil contains because the best effects are achieved with CBD oils containing anti-stress terpenes.
Flavors
Not everyone likes the taste of hemp, and therefore some natural flavorings would be much appreciated. Or you can choose pure CBD crystals because they are tasteless.
No Full-Spectrum Choice
Endoca only has full-spectrum products for sale. But, not everyone wants full-spectrum. Some people prefer THC-free or isolate oils. Here is the CBDistillery coupon, as they offer full-, broad-spectrum, and isolate oils.
What is Endoca?
Endoca has its roots in Denmark, Europe and is a family-run CBD business. Unlike many other CBD companies, that started in recent years, Endoca was founded by the great-grandparents of the current owner. In the early days, Endoca cultivated hemp and pressed hemp seeds and has meanwhile evolved in one of the leading names in the CBD world.
How to use Endoca hemp oil?
Endoca hemp oil is best taken sublingually, meaning placing several drops under your tongue and wait for one or two minutes before swallowing it. You can take a glass of water afterward if you don't like the taste.
Where is Endoca located?
Endoca headquarters is located in Hoofddorp the Netherlands. Besides the European headquarters, Endoca has a branch office in San Diego, USA.
Where to Buy
The safest and most affordable way to purchase is straight from the manufacturer online. As there can be knock-offs and scams, make sure you get the real deal at the lowest price. Click on the button below to go straight to the official website where you can apply our coupon code discount.
Coupon Code Discounts
We managed to negotiate big CBD discounts for our visitors. Enjoy our gifts!
[cp_info_bar id="cp_id_acf73″]– Click here for the Endoca 20% OFF code
– Plus many more coupons inside your inbox, by entering your email address following the link.
– Here is a bonus CBDfx coupon 20% OFF for you.[/cp_info_bar]
Sources
Sources:
https://www.fda.gov/newsevents/publichealthfocus/ucm484109.htm