Updated on January 4th, 2022

You'll learn all about the company and its products when you read this Hemp Bombs Review. They are an American-based producer and ship all orders from the US.
This company is known for its broad range of CBD supplements. Their products contain broad-spectrum CBD and are THC-free.
They stock a complete line of CBD products, including oils, edibles, vape products, skincare, and CBD for pets. Besides that, they have super cool T-shirts and other merchandise.
All of our reviews are based on our own experience or customer reviews. For example, funky Farms CBD cartridge reviews form the basis for our in-depth brand analysis of this newcomer.
iDWeeds does NOT sell CBD products. We compare products from trusted brands to deliver you results based on strength, price/value, and user satisfaction. As the CBD market is flooded with shady scam sites, avoid disappointment and the risk of a contaminated product.
When you order from one of these links, we may receive some compensation. Nonetheless, our reviews are honest, fact-based, and verifiable, thanks to our transparent testing procedure. See our full notice.
Hemp Bombs Product Line
Hemp Bombs is a popular brand with a product line aimed at the younger generations. Products for sale:
Five different strengths of hemp oil, from 125 to 5000 mg.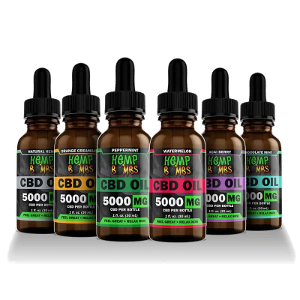 An incredibly wide choice of gummies.
Huge variety of vape oil and a vape additive.
From Pain Freeze to Tattoo Ointment and many more CBD topicals.
Pet CBD tinctures and CBD treats.
A super cool collection of branded shirts and other apparel.
For comparison to Hemp Bombs vape e-liquids, you might want to look at the Hemplucid vape review for some excellent vape-drip. And as Hemp Bombs discontinued their disposable vape pen, try the Select CBD pen, which we liked very much.
Shipping Locations
Hemp Bombs ships worldwide. It's best to order directly through their website and apply our coupon code discount. There are a lot of resellers on the internet, that otherwise could come in between and rack up the price.
In addition, you risk getting fake products when ordering from others. iDWeeds independently reviews directly from the source.
Certifiate of Lab Analysis
All Hemb Bombs products are quality tested by an independent third party lab to ensure you get the best product possible. A certificate of Analysis is available on their homepage.
Click on a product that suits your needs and go to the order page.
Cannabinoid Profile Hemp Bombs
The cannabinoid profile of Hemp Bombs is quite simple — it is a broad-spectrum CBD. It contains one other cannabinoid, CBDV, but no THC, which means that there is no chance of getting 'high' or failing a drug test.
This stripped-back product will quell any anxieties that first-time users may have. The 5000mg CBD oil has the highest dosage of the Hemp Bombs oil products and is a good choice for those seeking extra security and peace of mind.
But you can also grab some CBD gummies for anxiety; kids and grown-ups alike love them. By the way, Hemp Bombs topical rank in the top 5 of our CBD cream reviews, with their Pain Freeze.
Hemp Bombs offers one of the highest concentrations of CBD oil compared to other brands on the market and source their cannabidiol from the highest quality organic industrial hemp.
However, given the fact that they were caught cheating with CBD concentrations, it makes sense to look at and compare other brands. Without any arrogance, iDWeeds is one of the best CBD review sites out there.
There are six flavors to choose from:

Natural hemp
Acai Berry
Chocolate mint
Orange Creamsicle
Peppermint
Watermelon
We concluded that Hemp Bombs is not the best CBD vape juice, as not all Hemp Bombs products are broad-spectrum. Besides that, independent tests revealed that some of their products contain ~20% less CBD than claimed on their labels.
Hemp Bombs makes their e-liquids with isolated CBD, in contrast to Savage CBD vape juice, which is full-spectrum.
What We (Don't) Like
Hemp Bombs is a famous CBD brand and has lots going for it. Let's break down what we particularly liked and didn't.
Mislabeling – Lowered CBD Content
Independent tests showed that some Hemp Bombs products contain around 20% less CBD than labeled. Not really a trust booster. They are not really cheap anyway, but increasing profits by lowering CBD content is seriously wrong.
Great Vape Line
Hemp Bombs has a great variety of vape products.
Terpenes
We much appreciate that Hemp Bombs now has some terpenes present in its CBD oil.
Artificial Flavors
Besides natural flavors, Hemp Bombs also uses artificial flavors, usually unhealthy but the cheapest solution.
Absence of Cannabinoids
Although formally we should call the Hemp Bombs CBD oil broad-spectrum because it has besides CBD also CBDV, it is almost an isolate CBD oil. The legal amount of THC and other additional cannabinoids would significantly enhance the potency and effects of this oil.
With so few other cannabinoids, it has a reduced entourage effect compared to findings in reviews of Joy Organics.
Where to Buy Hemp Bombs?
Buy Hemp Bombs at hempbombs.com or from several local retailers nationwide. Via the links in this review, you'll go directly to their website and get the lowest price using the iDWeeds coupon code for Hemp Bombs at the end of this review.
Where is Hemp Bombs Located?
Hemp Bombs is located at 8419 Sunstate St, Tampa, FL 33634
What are Hemp Bombs?
Hemp Bombs is a CBD brand from Florida, selling CBD oils and other CBD products. The only thing they sell supporting this explosive name is CBD Bath Bombs.
Where to Buy
The safest and most affordable way to purchase is straight from the manufacturer online. As there can be knock-offs and scams, make sure you get the real deal at the lowest price. Click on the button below to go straight to the official website where you can apply our coupon code discount.
Coupon Code Discounts
We managed to negotiate big CBD discounts for our visitors. Enjoy our gifts!
[cp_info_bar id="cp_id_acf73″]– Click here for the Hemp Bombs 20% OFF code (till end 2020)
– Plus many more coupons inside your inbox, by entering your email address below.
– Here is already a CBDisitillery Coupon with 15% off.[/cp_info_bar]
Sources
Sources:
https://www.fda.gov/newsevents/publichealthfocus/ucm484109.htm
https://www.wthr.com/article/news/investigations/13-investigates/cbd-oil-are-you-get-what-you-are-paying-for-indiana/531-ffba6388-5d27-427c-bbae-719d9a826871