Updated on June 25th, 2022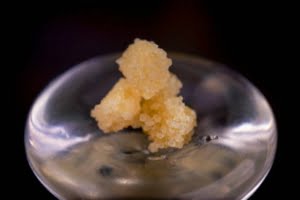 While cannabis's history dates back thousands of years, THC crystals are relatively new to the scene. Unlike traditional herb or edibles, the purity of crystals makes them particularly potent.
Best of all, they are pretty easy to harvest at home. Or otherwise, we'll indicate where to buy THC crystals.
Their purity provides excellent recreational value, but many people make the significant mistake of underestimating this potent product. Medical users benefit from crystalline THC as well.
Before using a THC crystal, it is critical to know what they are about, where they come from, and – most importantly – how to use them safely.
As delta-9-tetrahydrocannabinol is far more common than delta-8-tetrahydrocannabinol, we refer to delta-9-THC when we mention THC. Delta-8-THC is usually called D8 for short.
iDWeeds does NOT sell CBD/THC (Cannabis) merchandise. We compare products from trusted brands based on potency, value, and consumer satisfaction. As CBD and THC demand creates a flood of shady scam sites, our mission is to prevent dissatisfaction and keep you from consuming a low-quality, contaminated product.
When you order from one of these links, we may receive some compensation. Nonetheless, our reviews are honest, fact-based, and verifiable, thanks to our transparent testing procedure. See our full notice.
THC Crystals Shop Catalog – United States
Eaze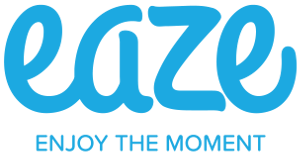 On-demand delivery of cannabis products within California
Flowers, Concentrates, Carts, Edibles, Drinks, Body Care & more
Splitbud

Same Day Delivery in California
Flowers, Concentrates, Edibles, Carts & more
Use code WELCOME25 for $25 off your first order of $100 or more
Spending less? Get $10 off with code WELCOME10
Moxie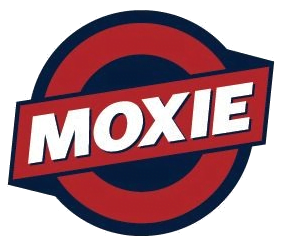 Same Day Delivery throughout Los Angeles and Orange County California
Flowers, Concentrates, Edibles, Carts & more
Save 20% with Coupon Code: "M420"
Get My Medical Marijuana Card Online
Get my MMJ card
How to order your MMJ Card online in just three simple steps?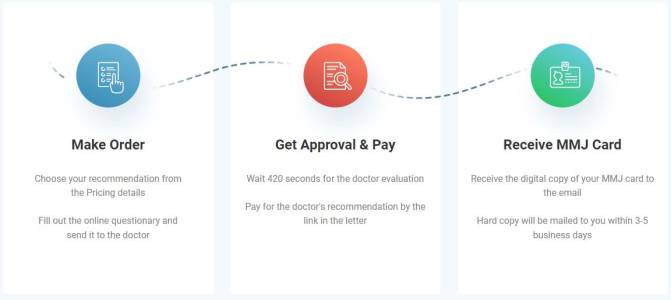 THC Crystals Shop Catalog – Canada
Herb Approach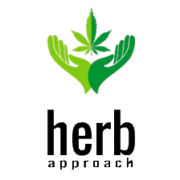 Mail Order Cannabis
Canada
Flowers, Concentrates, Edibles, Topicals, Mushrooms, CBD
Buy My Weed Online (Live Resin)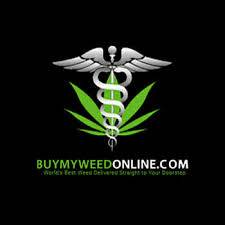 Online Marijuana Dispensary
Canada
Flowers, Concentrates, Edibles, Vapes, Topicals, CBD
What are THC Crystals?
Formally known as "THC-A crystalline", THC crystals fall under the category of "concentrates". As their name implies, these products are highly purified, separated from plant material. CBD users are familiar with CBD crystals, which is a concentrated form of CBD.
To illustrate, think of buying orange juice from the grocery store. Regular juice comes in bottles or jugs, squeezed directly from the fruits. Concentrated juice, on the other hand, is available frozen in tiny cans. By adding water, this small volume triples in size.
Unlike juice, however, THC crystals do not involve any kind of dilution. Users consume them in their purified form.
Appearance
While pure crystals require significant processing, they are pretty easy to come by in their raw form. Just grinding marijuana causes crystals to separate from the bud. Many grinders have a separate chamber that catches these dust-like particles.
Colloquially referred to as "kief," raw crystal is very fine in texture, light brown. Users enjoy collecting this by-product to sprinkle on dry herb or place in a vaporizer for an exponentially higher effect. Naturally, some strains contain more crystal than others, so yields vary depending on which plant material people use.
It is also easy to see how much crystal a plant has. Simply inspect the bud. Crystals show up as tiny, white bumps, similar to sugar on sour candy.
Unfortunately, they still contain impurities, so these will not be as potent as their manufactured counterparts; however, adding them to a joint, pipe, bong, or vaporizer helps enhance the experience while using less herb.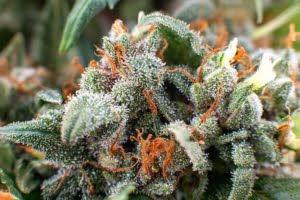 When processed into their purest form, THC crystals are transparent, resembling tiny shards of glass or pebbles. Consequently, many people mistake them for other illicit substances, like crack cocaine or crystal meth. With this in mind, it could cause some misunderstandings with law enforcement, even if you bought the crystal legally.
Marijuana mail order Canada provides the opportunity to order your crystals online safely. Just make sure you use a trusted site, as there are many scam sites.
Applications
Like dry herb, THC crystals offer various uses.
Smoking
Smoking is arguably the simplest and most popular way to use crystals. It is important to note that the physical crystal is not THC but rather THC-A. This is the acid form of THC.
To become active THC, THC-A requires a heat source. For smokers or vapers, this catalyst is fire or conduction heating, respectively. Once transformed, the THC enters the bloodstream directly through the lungs for an almost instant effect.
The best way to smoke THC crystals is like smoking a regular joint, but there are also CBD cigarettes for sale.
Ingesting
THC crystals are excellent for making the best weed oil or cannabis butter ("cannabutter") to cook recipes. People can keep it as a marijuana oil to pour on foods, like salads, or add it to baked goods.
You can also add THC to coffee or use hemp coffee filters. If you want, you could make your own marijuana gummies by adding crystals to the ingredients.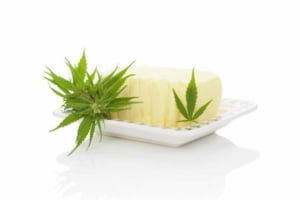 E-Liquid
E-liquid or "e-juice" is a fluid intended for use in electronic cigarettes or "vapes." These are not to be confused with dry herb vaporizers. E-cigarettes were initially invented to turn nicotine-infused juices into an aerosol.
To create THC e-liquid, individuals use THC instead of nicotine. They suspend the crystals in carriers, such as propylene glycol (PG), vegetable glycerin (VG), or a mix of both.
A unique advantage is that PG and VG work as flavor carriers, consumed in everyday foods. As a result, individuals can also add flavor to their THC e-liquid, enhancing the THC vaping experience.
However, e-liquids are not easy to make at home. Take care to research and accurately follow the recipes. THC distillate vape, though, you can use without manipulation, and it has endless other consumption possibilities as well.
Another point to consider is that you should never use THC e-liquid in cheap vape pens. Users need extensive, complex "box mods," rectangular in shape and offer more control.
By adjusting the wattage and temperature, vapers will find a "sweet spot" between sufficient activation and vapor quality.
Topicals
Cannabis creams, balms, lotions, and other skin products are pretty popular. Their ability to target specific pain points without causing a high, making them particularly attractive. Adding pure THC crystals to topicals works well as a more concentrated alternative to dry herb extract or CBD cream for arthritis pain.
Experience
THC crystals offer a very different high compared to dry herb or regular tetrahydrocannabinol edibles. While conventional users experience a degree of cognitive impairment, a crystal form results in a sharper, clearer experience.
Many describe it as powerful and uplifting rather than relaxing or euphoric. It awakens the senses, almost like strong coffee.
Terpenes
Those who use dry herb or edibles know about terpenes. These compounds found throughout the plant kingdom offer a wide range of effects; however, these do not apply to crystals.
THC crystals need to be extracted and separated from their source flower. Consequently, this removes plant material and compounds – including terpenes – from the equation. Just like cannabis flower, you can buy CBD flower online. It contains all the cannabinoids and terpenes and only micro amounts of THC.
Terpenes significantly affect the overall experience, which is why conventional herb strains are so diverse. People can customize their experience based solely on terpene content. When you buy weed online in Canada, you will be able to see the terpene chart from every product.
Since crystals lack terpenes, the THC's source is entirely irrelevant.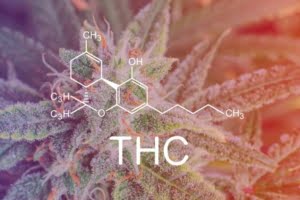 Impact of Strains
While there are numerous specific strains, THC variants belong to one of three families – Sativa, Indica, or hybrid. Dry herb and edible fans typically factor this into their bud of choice, as they are supposed to provide different effects.
However, information is conflicted. Some sources say Indica offers a more uplifting experience, suited for creativity, exercise, and social gatherings, while Sativa offers sedation and euphoria. Others state the complete opposite.
Despite Sativa and Indica having embedded themselves into cannabis culture as unique, there is no evidence to suggest that each will behave in a specific way. This is partially because years of cross-cultivation led to overlap in terms of characteristics between the two strains.
Hybrids are the only strains that consistently offer a mixture of effects attributed to Indica and Sativa.
Like with terpenes, however, strains have no bearing on the high generated by THC crystals. Ultimately, they all contain the same THC-A.
Advantages
THC crystals genuinely stand out from the crowd, offering benefits that no other form provides.
Potency
Concentrates, such as waxes and dabs, are pretty potent. Quality products often reach THC levels as high as 80%. While CBD concentrate waxes can reach over 98% purity.
Considering the most potent herb strains will not go much higher than 30%, this is quite substantial. For non-intoxicating crystals, read the CBD dabs review.
Still, the 20% gap occurs due to impurities still left behind after processing.
However, 80% is nothing compared to the power of THC crystals vs. wax. When produced correctly, these products can reach near-perfect purity – 99.9%, to be exact. This offers tremendous potential for smoking, edibles, and topicals.
Dosing
While crystals may seem targeted at recreational users, medical recipients can benefit as well. Just weigh the amount you need to take accordingly, such as one-tenth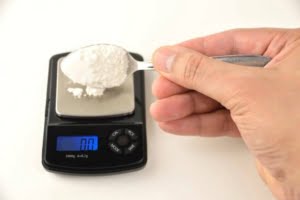 of a gram of THC.
Granted, licensed medical cannabis producers will not offer concentrates. Those looking to purchase this product will need to visit a recreational dispensary.
It is, however, easy to add the necessary amount of cannabis crystals to CBD oil. Medical users often have to take both CBD and THC. But you'll have to know which CBD oil is best for cancer in terms of CBD oil percentage and terpene content.
For example, you can add the medical aspects of THC to the benefits of CBD water, and you are good to go.
Best white label CBD companies.
Discretion
Visually, it isn't easy to be discreet with crystals. As stated earlier, they tend to mimic hard drugs; however, they also take up much less volume, so users can easily hide it in a purse or pocket.
Furthermore, crystals lose all of their terpenes during processing. Aside from specific effects, many terpenes add flavor and scent to the dry herb. With these compounds gone, so too are any aromas.
Disadvantages
Potency
Potency may be an advantage, but it deserves to be listed here as well. Put, the power of THC crystals is a double-edged sword. At 99.9%, the effects of THC crystals are astronomical.
Individuals who use this product need to exercise extreme caution. Although it is impossible to experience a lethal overdose of THC, using too much could cause dangerous reactions.
Things like increased heartbeat put a considerable strain on the body and could even be life-threatening to those with heart conditions.
THC can also cause paranoia and anxiety – a serious issue if people are afflicted with certain medical conditions.
But you can vape CBD oil if you want the cannabis benefits but not the 'high'. Look for, CBD vape pen near me.
Cost
Not surprisingly, THC crystals are highly expensive. Depending on their source, 0.5 g could easily cost $100 or more. Granted, the fact that you should use the product in tiny amounts offsets this.
Precautions and Safety Tips
It is essential to understand how to stay safe, considering the powerful nature of a cannabis crystals, especially when using them for the first time.
Precautions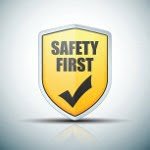 It is not enough to say that new users "should" not use crystal; they must not use it. The power of crystal is too much for someone with no prior cannabis experience. This product is not an option, considering the adverse effects of using too much THC.
Even intermediate users are better off waiting until they are entirely comfortable with regular marijuana before graduating to concentrates.
Countermeasures
Even the most advanced users may slip up. Fortunately, it is possible to mitigate the effects of THC. In the event of an "overdose," users can counter the impact with cannabidiol (CBD). CBD is a non-psychoactive cannabinoid with various medicinal properties.
More importantly, CBD is an antagonist to THC, meaning it reduces the effects. Best of all, CBD is also available in crystal form, so have some on hand just in case.