Updated on September 15th, 2021
CBD Asylum is a British company based in Hull in the UK.  They are a rather new player in the CBD retail market.
Opposite to most CBD brands, their products are all pure CBD products without additional cannabinoids but still 100% organic. Yet, they do contain a wide range of terpenes and natural minerals. One of their strong points is the focus on the CBD fitness industry.
Besides the CBD Shots, they have oils, tinctures, vape e-liquids, and CBD concentrate for sale. Furthermore, they have an impressive list of countries they can ship to. So, genuinely worldwide shipping.
iDWeeds does NOT sell CBD products. We compare products from trusted brands to present you results based on strength, price/value, and user satisfaction. As the CBD market is flooded with shady scam sites, avoid disappointment and the risk of a contaminated product.
When you order from one of these links, we may receive some compensation. Nonetheless, our reviews are honest, fact-based, and verifiable, thanks to our transparent testing procedure. See our full notice.
Product Line CBD Asylum
Pure hemp oil extracts with four CBD concentrations: 250mg/500mg/1,000mg/1,500mg.
'Drip it' in two concentrations: 500mg/1,000mg and two flavors.
'CBD infused drops' in four concentrations: 1,000mg/2,000mg/5,000mg/10,000mg.
10 mg CBD per capsule. 30 capsules in a jar.
'CBD Infuse' in five concentrations: 200mg/300mg/500mg/1,000mg/2,000mg and five flavors.
'Vape it' CBD vape oils in two concentrations: 500mg/1,000mg and three flavors.
'CBD X Sweets' 100mg CBD liquid with nine tastes.
Certificate of Lab Analysis
All CBD Asylum products are quality tested by an independent third-party lab to ensure you get the best product possible. Certificate of Analysis is available on their homepage.
Click on a product that suits your needs to go to the order page.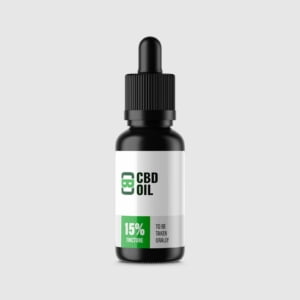 Cannabinoid Profile CBD Asylum
CBD Asylum offers different kinds of CBD oils. All of their oils are isolated CBD without other cannabinoids but with a wide range of terpenes.
The CBD Oils are sold in four concentrations of as much as 250mg/500mg/1,000mg/1,500mg CBD per bottle. Besides oils, they also have 'Drip it' and 'CBD infused drops' in different concentrations and flavors.
The Cannabinoid Profile of CBD Asylum is not full-spectrum because they are isolated CBD oils. If you are looking for full-spectrum e-liquids, check out CBD Drip, which merges with Ecosciences Inc.
Also, not all ingredients are organic. With an almost mid-range daily dosage price, their price/value ratio is a good one (~$1.6/day). Here's a Hemp Bombs coupon code with 20% off.
This brand is a lot more popular and scores higher in our ratings. But we have coupons for many brands, which you can find in the reviews, like these Lazarus Naturals coupons.
Lab tests ensure they maintain their standards, ensuring customers get quality and effective products, while one of their pros is that they ship almost literally worldwide.
CBD asylum doesn't sell CBD isolate, despite selling isolated CBD oils. However, we have tested many brands to find the best and cheapest CBD isolate.
Neither does CBD Asylum offer gummies.
It's wise first to look around and make a CBD purchase based on reliable and trustworthy information. Unbiased reviews for CBD oil brands from iDWeeds provide just that.
[/av_one_full]
Coupon Code Discounts
We managed to negotiate big CBD discounts for our visitors. Enjoy our gifts!
[cp_info_bar id="cp_id_acf73″]– Click here for the CBD Asylum 15% OFF code
– Plus many more coupons inside your inbox, by entering your email address below. Check out this Mana Artisan Botanics Coupon Code with 10% OFF.[/cp_info_bar]
[/av_one_full]