Updated on June 25th, 2022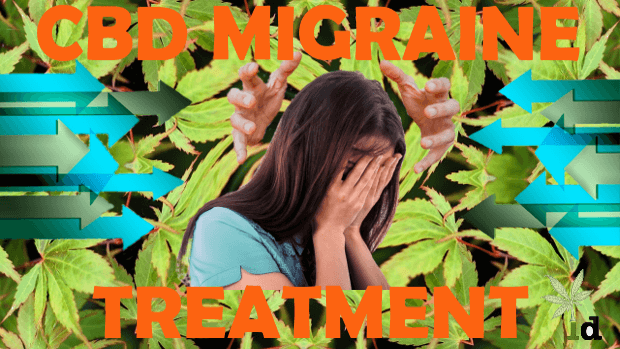 Although CBD for migraines provides real and scientifically proven relief, doctors do not prescribe it… Migraines can last for hours or days (between 4 and 72 hours), and they often run in families. However, environmental factors also play an essential role.
According to The Migraine Trust close to 15% of adults have migraines, while between 25 and 55 years old.
Almost one in four European or American households have someone that suffers from migraines. And surprisingly enough, people used hemp for migraines for thousands of years. Recent studies have confirmed that CBD should be taken seriously as a migraine treatment.
What's A Migraine?
A migraine is not just a severe headache, but a cocktail of incapacitating neurological symptoms. Amongst others, it includes an intense throbbing and pulsating pain recurring constantly on one side of the head. About 30% of the migraine patients suffer from pain on both sides of the head.
Migraine is a neurological disorder and according to the Migraine Research Foundation, even 10 % of children experience migraines. It is the 6th most disabling medical condition in the world.
There are certain factors that can cause or trigger migraines:
Genes. About 90% of people with migraines have a family history of migraines.
Children with one parent suffering from migraines have a 50% chance of getting it as well.
Children with both parents suffering from migraines have a 75% chance of suffering from them as well.
Hormone fluctuations like with menstrual cycles.
Food triggers like certain food products or hunger.
Strong stimulating factors like:

Loud noises
Bright lights
Strong smells
Short video on how cannabis treats migraines
CBD Migraine Revolution
Scientists in the early nineties revealed, because of cannabis, a system in our body that we were not aware of before- the endocannabinoid system (ECS). The ECS is responsible for pain- and emotional balance (homeostasis) as well as healing. There is plenty of scientific proof that CBD alleviates pain.
It interacts with all parts of our body through neuroreceptors and regulates pain, mood, immune system, etc.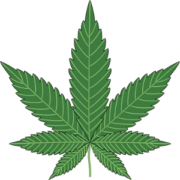 Phytocannabinoids are the endocannabinoids organic twin. We find them in nature, in the cannabis plant.  In hemp plants that are specially cultivated for phytocannabinoids, they occur in large amounts.
This explains why cannabidiol has such a broad positive impact on our health and has practically no overdose limit or side effects.
Dr. Bonni Goldstein wrote in an article in 2017 about migraine headaches. She mentions that recent studies show that there is reason to believe that a deficiency of endocannabinoids and an abnormal inflammatory response causes migraines.
A migraine starts when an imbalance in the brain develops, caused by a migraine trigger.
However, when our body cannot produce enough of them itself, we have an endocannabinoid deficiency. CBD supplements them and avoids the unbalance that otherwise would have persisted and allowed the migraine to develop.
Laboratory Studies
These are excellent indications that cannabidiol (CBD) can stop a migraine from developing before you even notice the first signs of it. The so-called migraine trigger might initiate an inflammatory process.
Research has already demonstrated the anti-inflammatory properties of cannabidiol. So there is a good chance that the healing properties of CBD can also halt this process at the development stage.
The American Migraine Study reported that 91% of migraine sufferers miss work or can't function during a migraine attack.
However, more lab studies on the workings of cannabidiol on migraines are necessary. Unfortunately, there are not many studies carried out so far. This is the reality, even though, already in 1996, A. Lichtman carried out a study that confirmed cannabinoids could bind the pain transmission area of the brain implicated in migraine generation.
In 2014, scientists carried out a lab test on rats that scientists injected with experimental migraines. The cannabis-like medicine caused rats to have less pain, proving the potential of cannabis in migraine treatment.
Clinical Studies
To prove efficacy, scientific researchers performed clinical trials on the treatment of neuropathic pain with cannabis. But although they showed promising results, very little supportive research was done.
We need further studies on how to use cannabis and the effects that the different cannabinoids (cannabis components like CBD and THC, etc.) have. When looking at the even more specific area of headache disorders, even less research has been done.
Nevertheless, scientists recently carried out some new studies on migraines.
A 2015 study suggests that the medicinal use of cannabis may have a therapeutic role for a multitude of diseases. Particularly chronic pain disorders, including headaches, are mentioned in this study. "Implications in Medicine and Headache: What a Long Strange Trip It's Been …."
In a recent study (2016) of 121 migraine patients, 103 (85%) showed a reduced frequency of migraines. The study is called: "Effects of Medical Marijuana on Migraine Headache Frequency in an Adult Population".
Of these 103 participants, 14 patients (11.6%) had the result that medical cannabis completely prevented migraines. With other participants, medical marijuana reduced the frequency from 10.4 to 4.6 times per month.
According to The Migraine Trust, migraine effects three times as many women as men.
Anecdotal Studies
In 2017, PubMed published a study on "The Use of Cannabis for Headache Disorders". The study concludes that cannabis has potential as a headache treatment. Although clinical trials still need to prove efficacy, anecdotal studies suggest that there is great potential.
From 1839 to 1937, the medical system regularly prescribed cannabis as a medication for migraines, headaches, and other pain. In 1937,  the government banned it with the introduction of the Marijuana Tax Act. A 2017 study includes a summary of historical treatment practices for migraines during the century it was legally used.
We have no experience with CBD causing headaches and found no evidence of that. On the contrary, scientific research proved that cannabidiol relieves headaches. And yours truly uses CBD oil to get rid of headaches already for years.
However, be aware of poor quality or even fake products out there that claim the benefits of CBD. It all comes down to the quality and the source of the cannabidiol oil. Pay attention to quality when buying CBD. We have tested the best CBD oil for pain relief and the best hemp oil for anxiety relief for you.
CBD Oil Dosage for Migraines
Just to maintain your health and relieve minor pains and minor headaches, 20 to 25 mg of cannabidiol per day should be enough. Experienced users recommend to rather divide the daily dosage amount into two or three times a day instead of taking the whole daily amount at once.
People react differently to cannabidiol. For some, even 60 mg per day might be enough to relieve and prevent severe migraines, while others need to take more than 100 mg to get the same relief.
Besides that, the intensity of migraines and the pain threshold of every individual is different. It is, therefore, challenging to come up with a standard cannabidiol migraine dosing.
But, unlike the dosing of THC oil for marijuana cancer treatment, which you need to build up carefully, you can take cannabidiol boldly. We want to provide you with a set of guidelines based on the average migraine cases reported to us. The following general guidelines are applicable:
Cannabidiol Migraine Dosage Guideline:
Regular and consistent usage of CBD improves its efficacy, rather than only taking it when you get a migraine.
Start with a regular daily dosage of 40 mg of CBD oil for migraines per day and work up to the recommended daily dosage for migraines.
Take incremental steps of 4 days and 10 mg.
The average recommended CBD oil for migraines dosage, taking into account the differences mentioned above in conditions, is 60 mg per day.
As soon as your migraine relieves, stay on that dosage level for another two weeks (please report your daily dosage that worked in the comment section).
If at 60 mg per day, your migraine persists, continue adding 10 mg every four days (no harm has been reported even with extremely high dosages of 1500 mg per day).
After this treatment, people usually reduce to a health maintenance dosage of 20 to 25 mg per day. This is especially recommended for people with regular migraines or headaches, to avoid reoccurrence.
To help you with confusing CBD oil bottle/package indications, we have created a CBD drop-counting calculator.
How to Take CBD for Migraines, Cluster, and Tension Headaches
There are several ways of taking CBD oil. We described this in detail in a separate article, "How to Use CBD Oil?". However, for migraines, you want the quickest and most substantial effect, so we recommend sublingual consumption.
The three main ways of taking CBD are in order of the absorbance rate:
Sublingual
Vaping and smoking
Oral intake (through your digestive system)
Vaping and smoking have the quickest effect, but they last a much shorter time than sublingual consumption. It is a prevalent method for migraine relief. Often, one puff a day keeps the migraine away.
Don't you think there is a difference between popping painkillers multiple times a day and chewing Cannabidiol gummies for pain without any side effects? Of course, there is, if you are a sweet tooth like most of us, anyway.
Sublingual consumption is easy and effective. Put the drops under your tongue and let them absorb for at least one minute, then swallow and drink a glass of water. This method has a high absorption rate of CBD into your body systems.
You feel the effects from sublingual intake rather quickly, although less quick than vaping a CBD vape pen for pain.
With oral ingestion, you start feeling oral intake effects after approximately two hours after consumption because the CBD goes through your digestive system. Nevertheless, CBD coffee became enormously popular.
Private label CBD Coffee, therefore, offers great opportunities for businesses.
Besides that, the absorbance of CBD through your digestive system is a little less.
Success Stories of Migraine Patients
We have carefully collected CBD testimonials for this particular condition to serve as proof and inspiration to others. Do not hesitate to record your own experience and share it with us so we can add it to this list and help thousands of other patients.
Overview of Scientific Studies and Reports
Check out the studies below, if you are interested in the medical proof and not scared of reading through some professional medical jargon.
Scientific Research Studies on CBD and Migraine