Updated on June 25th, 2022
Lyme disease is not only difficult to diagnose, it is also difficult to treat. 36% of the patients relapse after taking a month-long antibiotic treatment that often have devastating side effects. Yet, the internet brings us an increasing amount of success stories of people that used CBD for Lyme disease. So, what's the science behind it?
Results of studies suggest that the number of people diagnosed with Lyme disease each year in the United States is around 300,000- according to the CDC (Centres for Disease Control and Prevention).

Furthermore, it is the fastest growing insect-born infectious disaease in the US.
Lyme disease is the most common disease transmitted by ticks in the West. Hence, bacteria carried by some of the ticks cause the disease.
These bacteria are a real challenge for our bodies immune system because they are hard to identify and eliminate. Many people that have been infected with Lyme after a tick bite suffer no consequences whatsoever.
The biggest problem, which is especially relevant with diagnosing Lyme, is that people often don't even know that they have been bitten by a tick, let alone that they are infected with Lyme disease.
However, other people do not react to the antibiotics or they relapse afterwards and often become incurably ill. Those people, that are permanently affected by the disease, can suffer rather catastrophic consequences. Symptoms that might occur include:
Mild Lyme Symptoms
Rash
Bulls-eye pattern around bite
Chills
Fever
Fatigue
Headaches
Swollen lymph nodes
Muscle and joint stiffness
Body aches
Severe Lyme Symptoms
Nervous system issues
Anxiety, Depression, Suicide
Confusion
Facial paralysis (Bell's palsy)
Stiff Neck
Severe Headaches (meningitis)
Abnormal sensations in limbs (peripheral neuropathy)
Painful and swollen joint attacks
Heart problems, Abnormal Heart Rhythms and Heart Failure (rare)
Permanent arthritis (rare)
While these symptoms don't exactly look like a walk in the park, it often gets worse. People with Lyme typically develop psychological problems due to various reasons like constant pain, hopelessness, and deteriorating quality of life. Depression and anxiety regularly take over these patients, and suicides are not uncommon for Lyme patients.
"The leading cause of death among Lyme patients is suicide." – Dr. E Murakami Centre for Lyme Research in Canada
Treating Lyme Disease with CBD
It is well known that CBD improves, mitigates, or eliminates pain, spasms, headaches, nausea, and depression, and anxiety. Numerous scientific studies confirm this. You can find these study reports in our relevant medical condition articles.
Also, Dr. Sanjay Gupta, CNN's Chief Medical Correspondent, lists a few cannabis benefits in his article on "Why I changed my mind on weed".
Laboratory Studies
First of all, cannabis showed antibiotic activities in scientific studies as early as 1958. Besides that, CBD and four other cannabinoids proved to have antibacterial properties in a 2008 lab study.
Scientists have long proven the anti-inflammatory properties of CBD and its ability to mitigate neuropathic pain in many different studies over the years. In 2016, researchers reported their lab test results demonstrating that CBD exerts rapid and maintained antidepressant-like effects.
Clinical Studies
Researchers have not carried out specific lab studies on treating Lyme disease with CBD, but they did clinical trials on pain and other conditions related to Lyme.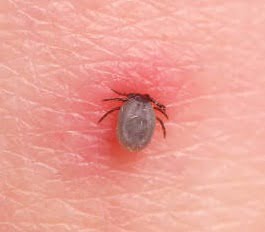 British researchers, for example, did a clinical trial in 2013 on terminal cancer-related pain. This type of pain is one of the worst pains and is often not treatable with regular medication.
The clinical trial showed a significant impact on pain, insomnia, and fatigue. Besides that, the study showed that long-term use of THC/CBD spray was generally well tolerated.  They found no evidence of a loss of efficiency for the relief of cancer-related pain with long-term use.
Another Lyme disease symptom is spasms. CBD proved to be highly efficient in treating spasms in MS and Epilepsy patients. In 2017, a clinical study reported maintaining improvements in spasticity in the longer term with THC/CBD -and the study did not report evidence of dose tolerance.
Additionally, clinical trials on headaches and migraines confirm that cannabidiol can seriously reduce or even eliminate severe headaches and migraines. Researchers had an exciting discovery when analyzing cannabidiol use in acute pain treatment in 2017: the CBD and THC cannabinoids reduced pain intensity among migraine patients by 43.5%.
So, CBD covers all Lyme disease's significant symptoms (THC for severe cases). However, Lyme's psychological symptoms, like severe depression and anxiety, are just as well mitigated by CBD. This probably makes it one of the best alternatives for safely treating this condition.
Anecdotal Studies
One of the other benefits of regular CBD usage reported by self-medicating Lyme patients is that they start sleeping much better. Many Lyme patients have sleeping problems, which reduces the body's ability to cope with pain, depression, and other Lyme symptoms.
Despite the lack of specific medical studies dedicated to CBD for Lyme disease, there is a fast-growing base of anecdotal reports of Lyme patients benefiting from CBD.
But as you can see from the video clips in this post, cannabis is also effective for treating Lyme seizures. For instant relief, smoking or vaping are better, but we recommend tinctures to prevent strokes. What is better, though, cannabis tincture glycerin vs. alcohol?
CBD Dosage for Lyme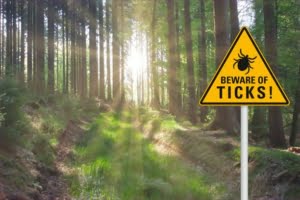 The main determining factor of how much cannabidiol you need to take is the severity of your condition. 25 mg is considered a maintenance dosage for healthy people who have minor pains, mild depression, etc. If you have a more serious condition like an infection, as in the early stages of Lyme, you probably will need to take at least 40 mg per day.
Patients have reported taking from 60mg – 100mg a day for severe, late-stage Lyme conditions. You can take cannabidiol once, twice, or three times a day. With higher dosages, it is better to spread it out over the day in three takings.
Science has determined that you cannot physically overdose on CBD even if you wanted. In addition, there is also proof that it has no harmful side effects, unlike many 'big pharma' meds. Therefore it is safe to experiment with CBD dose levels. Once your body is used to the cannabidiol you will feel much better what it does and be able to determine how much you need.
A full-spectrum CBD oil is recommended as it also contains small amounts of other cannabinoids like THC, which together create a synergetic effect and therefore the efficacy is increased. In extreme cases of Lyme, patients also take THC oil in conjunction with CBD oil. Alternatively, they take oil with a higher THC content, like a 50/50 CBD/THC oil.
Success Stories of Lyme Disease Patients
We have carefully collected CBD testimonials for this particular condition to serve as proof and inspiration to others. Do not hesitate to record your own experience and share it with us to add it to this list and help thousands of patients more.
Overview of Scientific Studies and Reports
If you are interested in the medical proof and not scared of reading through some professional medical jargon, check out the studies below.
Scientific Research Studies on Lyme