Updated on September 15th, 2023
CBD treatment for bipolar disorder has been showing promising results, both anecdotally and clinically. Bipolar disorder, also called manic-depressive disorder, causes extreme shifts in mood. Shifts in behavior and energy levels are also symptoms of this serious mental condition.
An estimated 4.4% of U.S. adults develop bipolar disorder according to the National Institute for Mental Health (NIH).
Although symptoms can begin at any age, bipolar usually starts to become noticeable in late adolescence or early adulthood.
The illness is characterized by a cycle of manic and depressive episodes. Episode length can vary between several hours and several weeks. Most patients do not have any symptoms in between episodes.
In some cases, patients have mixed episodes where they show manic and depressive symptoms during the same episode. However, the most common kind of bipolar manic and depressive episodes usually show different symptoms.
Bipolar Symptoms
Manic Episodes

Increased Activity
High Energy
Restlessness
Irritability
Sleeping Problems
Depressive Episodes

Drastically Decreased Activity
Low Energy
Hopelessness
Suicidal Thoughts
Impairment of Daily Life
General Symptoms

False Perceptions
Hallucinations
False beliefs
Delusions
Panic Attacks
It is not uncommon that patients have also other mental disorders parallel to bipolar, such as:
Addiction
ADHD / ADD (read CBD for ADHD)
Anxiety (read CBD for Anxiety)
CBD Oil for Bipolar Disorder
Preliminary research indicates that cannabidiol reduces or suppresses both mania and depression. It has great potential for therapeutic application.
The scientific community carries out little medical research in this area. This is probably because the money isn't coming back to 'them', according to Dr. Paul Bregman (MD), a bipolar CBD user himself.
By 'them', he means the major pharmaceutical companies that sponsor most of the medical research in our country.
A study was conducted in 2005 to research the therapeutic potential of cannabinoids in bipolar affective disorder. It most of all reveals the future trend of major pharmaceutical companies in relation to cannabis and cannabinoids – if you read a little between the lines, it seems like 'Big Pharma' wants in on the deal.
It has come to the point that the effectiveness of cannabis can no longer be denied. The threat to the pharmaceutical industry as we know it has been revealed, with these major corporations at risk of being pushed out of business.
Due to this risk, they developed synthetic cannabinoids and promote them, pretending to have embraced cannabis.
Synthetic cannabinoids are just another chemically produced drug. They are less effective than cannabis and have similar side-effects to all chemically produced pharmaceutical drugs.
Researchers conducted another medical study in 2009 regarding neurodegenerative disorders. They concluded that cannabidiol (CBD) produced very promising results with high prospects for therapeutic use.
Laboratory Studies
Recent developments suggest that non-psychotropic phytocannabinoids have a wide range of pharmacological effects. Consequently, many of them are of potential therapeutic interest. CBD is the cannabinoid that has garnered the most scientific attention. A 2009 study claims that CBD "…has an extremely safe profile in humans, and it has been clinically evaluated for the treatment of anxiety, psychosis and movement disorders".
CBD for depression has also been clinically tested, providing evidence that it works well for depression and stress. In 2015, another lab study confirmed that CBD has neurogenetic properties. These are properties that regenerate and protect nerve cells.
Doctors classify almost 83% of the diagnosed bipolar cases as "severe".
This study focused on CBD for Parkinson's is equally important for bipolar because it proves the neurorestorative potential of CBD.
Clinical Studies
In 2010 researchers carried out a clinical study on bipolar disorder and cannabis use by 133 bipolar patients. This study associated cannabis use with improved neurocognitive functioning.
A 2017 study states that CBD has a good safety record and lacks negative side effects. CBD seems like a multi-target drug, which challenges our familiar notion that medication should always act on a single pharmacological target.
There are multiple mechanisms to explain CBD effects in neuropsychiatric disorders. In addition, Brazilian scientists started a large clinical trial in 2017 on Cannabidiol as an Adjunctive Treatment for Bipolar Depression (CBDBD).
The investigators from Porto Alegre hypothesize that treatment with cannabidiol will result in improvement of depressive and anxiety symptoms. Furthermore, CBD should improve functioning and inflammatory biomarkers. The researchers will deliver results in 2019 or 2020.
Anecdotal Studies
In 1998, L. Ginspoon and JB. Bakalar collected a number of case studies. From these case studies, it was discovered that self-medicating patients claim that cannabis has a positive effect on manic and depressive episodes.
The overall opinion was that conventional drugs were a lot less effective than the cannabis treatment. Besides that, they also reported that it reduced some negative side-effects from those conventional drugs.
I personally use CBD hemp oil for focus and energy;  it also helped me overcome a severe depression. Although I didn't have bipolar at least I know for sure, it works well against depression.
"As a Medical Doctor I started using Medical Cannabis (CBD) to treat my Bipolar disorder. I was fired by the Medical Board of the Hospital where I worked, after honestly answering their question why I was so productive at work." MD Paul Bregman.
Big Pharma Bipolar Medication
Currently, there is no cure for bipolar disorder. The only treatment available is to stabilize the symptoms.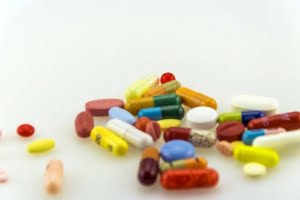 Because you are tossed between mania and depression, they can't prescribe you just mood stabilizers or anti-depressants alone. This is because mood stabilizers can provoke depression and antidepressants can provoke manic episodes.
So, they will toss in mood stabilizers or antipsychotics along with the antidepressants. On top of that, doctors often prescribe anti-anxiety medication as well as sleep medication.
Essentially, you are drugged with a cocktail of uppers and downers and you may suffer from the following side-effects:
Negative side effects of prescribed bipolar medication
Sedation
Changes in blood count
Hyperactivity
Insomnia
Weight gain
Abdominal pain
Upset stomach
Nausea / Vomiting
Headaches
Tremors / Muscle twisting
Coordination problems
Seizures
Coma
Sexual dysfunction
Hyperthyroidism
Kidney problems (Lithium)
Polydipsia – extreme thirst (Lithium)
Polyuria – excessive urination (Lithium)
Severe Acne (Lithium)
Double vision
Muscle weakness
Hemorrhagic pancreatitis (Valproic acid)
Weakness
Drowsiness
Dizziness
Blurred vision
Confusion
Tiredness
Diabetes
CBD Oil Dosage for Bipolar Disorder
As can be seen in the combined studies of other neurodegenerative disorders and bipolar disorder, a combination of CBD and other cannabinoids, like CBDa, THC, CBC, CBN, CBG, etc., achieves better results. When combined, the different healing properties of these cannabinoids create a synergistic effect, boosting the effectiveness of the treatment and our health in general.
Some bipolar patients started using CBD for pain in their abdomen and found that their manic and depressive episodes were also reduced.
Besides the fact that we are all a little different and therefore react slightly differently to CBD, the severity of the bipolar disorder is the main indicator of the correct dosage. Although it is not possible to overdose cannabidiol, it is unnecessary to take more than you need.
CBD milligrams for Bipolar
Based on years of patient feedback, we see that it is best to start with 40 or 50 mg per day for similar neurological conditions. This should be doubled after four days if it doesn't improve or if the improvements are too small.
Bipolar patients have been known to have taken hundreds of milligrams daily at the beginning of their treatment. In the Brazilian clinical trial conducted right now, bipolar patients are given 600 mg CBD daily.
According to NIH, bipolar disorder affects men and women the same.
The way that you take CBD oil is not overly important. Sublingual intake is the most common method used for severe medical conditions.
Vaping can be used in parallel with other treatments to mitigate acute mania or depression when a quick reaction is needed, but be mindful that although vaping enables CBD's effects to be felt very quickly, its duration is also much shorter.
It is recommended to stay at a higher dosage for several weeks. When you feel that you are functioning normally again, gradually reduce the dosage to a maintenance level of 25 to 50 mg per day. You can find out by trial and error what the minimum dosage is for avoiding the return of your bipolar symptoms.
Do you need help determining how your milligram dosage translates into CBD oil drops based on the CBD oil you purchased? Check out our CBD oil dosage calculator.
Liposomal CBD spray white label opportunity along with other products are available with our partner.
Success Stories From Bipolar Disorder Patients
We have carefully collected CBD testimonials for this particular condition to serve as proof and inspiration to others. Do not hesitate to record your own experience and share it with us so we can add it to this list and help thousands of other patients.
Overview of Scientific Studies and Reports
If you are interested in the medical proof and not scared of reading through some professional medical jargon, check out the studies below.
Scientific Research Studies on Bipolar Disorder